I still vividly remember the days before Location Rebel (then Location 180) where I'd sit in my cubicle reading blog posts about location independence from Chris Guillebeau. 
The office building I worked at had an outdoor garden patio, where I used to go during my breaks to sit and daydream about someplace more exotic.
I'd pretend I was sitting in a garden in Hong Kong for instance. Other days I'd run along the river in downtown Portland and pretend that I was running on the beach in Bali.
In some ways I think these daydreams helped to fast track my goal of actually being in these places.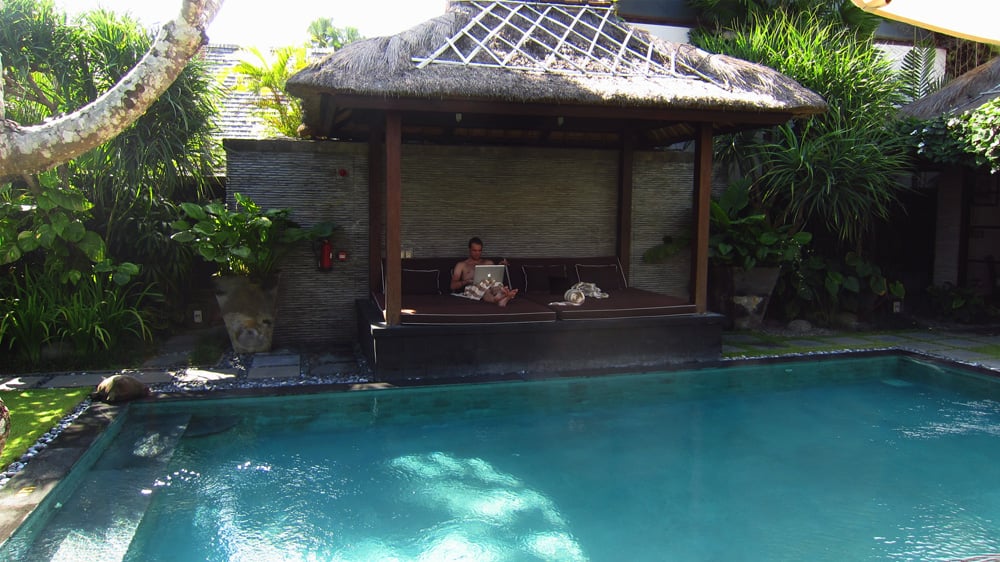 In over ten (!) years since then, I've talked to a lot of people who have built successful businesses – and a lot of people who have failed.
Throughout all of this, there have been a variety of industries that over and over again I see people have success in – especially people who consider themselves digital nomads, or simply people who want work from home jobs.
Some are easier than others to start. Some have more monetary upside. But ALL of them allow you to work from anywhere you'd like.
In order to make it a little bit easier to understand the differences between some of these I've rated each business type on a scale of 1 to 5, using three different categories (1 being easiest, 5 being most difficult):
Learning Curve: How difficult is it to learn the skills necessary to be successful? Freelance, for instance, is pretty easy to grab the basics. Web development, on the other hand, is essentially like learning a new language and can be much more difficult.
Monetary Potential: Once you're up and running, how much potential do you have to make the big bucks?
Time Investment: Certain businesses can get off the ground really quickly, while others can take a few years. How much time do you have to invest before you start to see major returns?
It's worth noting these are all based off of what I've seen. With every single case, there are outliers that may see money and success really quickly, as well as people who took much longer to see success.
17 Work from Home Jobs You Can Do From Your Couch (Or Anywhere Else in the World)
We cover the essential skills to get started with many of these in Location Rebel Academy. Thinking of getting going? I'm also happy to point you in the right direction, just leave a comment below.
The Easiest Work from Home Jobs You Can Start Today
These are the ones I'd recommend if you're just starting out and you're looking for a way to make money while you're quarantined and hanging out on your couch all day.
The great thing about these is you don't have to have a ton of technical skills to get going. And later on if you decide you want to move beyond working from home to being a digital nomad and traveling – these businesses will allow you to do that.
1) Freelance Writer
Years ago, I told everyone to jump into SEO writing. It was the easiest way to get your foot in the door and make a little bit of money. While SEO Writing still around, it's not as easy or lucrative to get into.
The ideas around content are essentially changed now and for the better. People want better content in the form of blog posts, books, whitepapers, and guides, so freelance writing is where it's at.
For people who haven't done much work online or have never started a business before, this is my go-to recommendation. Why? Because it's easy to find work, doesn't take a lot of technical knowledge, and can help you quickly build two of the most important things in solopreneurship: income and confidence.
We've had dozens (if not hundreds) of people in Location Rebel begin their online empires this way – so if you're not sure where to start, this may be something to consider.
Learning Curve: 2/5
Monetary Potential: 4/5
Time Investment: 1/5
Recommended reading:
2) Blogger
For most, your first entry into freelance writing is likely going to be as a blogger. A lot of people are still stuck on the notion that blogging is a personal pursuit where you talk about all sorts of stuff like your travels or favorite books, not true. In fact, pretty much every brand and business out there right now either has a blog up and running or is thinking about it. So there's tons of potential.
Here's the caveat though, this one is actually probably harder than you think.
Seeing success as a blogger takes a lot more than just tossing 500 words up on a page and calling it a day. You want to spend time understanding the audience you're writing for, improving your writing skills, and making your content engaging. But, it's all totally doable with a bit of practice over time.
If you do want to create a personal blog, that's awesome. A blog is a great lead generator and reputation builder, but keep in mind money coming directly from your blog (unless you are selling an online asset or info product) could be relatively little in comparison to say a straight up freelance writing business.
That said, it's one of the easiest things you can do right now in order to get started, and even if it doesn't turn into a business, it can create major positive change in your life. I have no hesitation in saying that starting a blog is the single best thing I've ever done for my career.
Learning Curve: 2/5
Monetary Potential: 3/5
Time Investment: 4/5
Recommended reading:
3) YouTuber
Video is huge right now, and it's not going anywhere anytime soon. There's no doubt you spend time on YouTube watching some of your favorite channels. You can check out ours right here!
So you probably realize the potential that comes with creating a YouTube channel. If you don't think you have any vlogging ideas, I guarantee that you do.
Look around at all of the niches. People do product reviews, movie reviews, and unboxings. They perform their songs. Make art or informational videos. And talk about favorite tv shows.
There is a ton of potential, but there's a learning curve involved too. The best channels make videos that look easy, but it takes some skills to film and create good videos that keep people watching.
Learning Curve: 4/5
Monetary Potential: 4/5
Time Investment: 5/5
Recommended Reading: 
4) Social Media Consulting
Are you a social media whiz? Are you able to collect followers faster than all of your friends, and be attentive and interesting at the same time? This could be a great opportunity.
Especially because there's a good chance you already have social media chops – even if you don't realize it.
Everyone from large corporations to small companies to solopreneurs can need help rocking their social media presence around the web. You can take two paths with this, either get a feel of all the platforms out there and present yourself as a generalist or dig really deep into just one like Instagram or Pinterest and become one of the go-to pros on that platform.
Social media is becoming increasingly important and brands are looking to market directly to Millennials and Gen Z, two groups who are very social media savvy. Land one large client or a few smaller ones and all of a sudden you've got an income that you can support yourself with from anywhere in the world.
Learning Curve: 2/5
Monetary Potential: 2/5
Time Investment: 3/5
Recommended reading:
5) Info-Product Creation
For the last couple years, this has been my primary source of income. If you can find a way to solve other people's biggest problems, create a product around it, and sell it, then you can make a ton of money.
This can take the form is all sorts of products from ebooks to membership sites to courses and video series, there is a ton of potential if you want to jump in.
It's extremely easy to create an info product, however, it's much more difficult to sell it successfully (hence the learning curve score below). The good news is now there are actually a lot of platforms out there that can help make selling info products easier. Sites like Udemy, Send Owl, and Gumroad are all examples.
I've found this type of business to be enjoyable, rewarding, and a lot of fun – however, I always recommend people start with a form of freelancing before jumping into this, as it only increases your chance of success.
Learning Curve: 4/5
Monetary Potential: 5/5
Time Investment: 3/5
Recommended reading:
6) Podcasting
Over the past few years, we've seen a huge increase in the number of people doing podcasts. For many it's a hobby, however, if you structure it right and nail your niche topic, you can make a lot of money.
Usually, this is blended with a combination of a few of these other strategies, but podcasting can be a fantastic alternative to a blog as a lead source, a way to highlight your expertise in a certain niche, and to build your network.
John Lee Dumas is one of the best examples I've seen of this. I didn't take him long to grow his podcast to be one of the highest rated on iTunes and is making 6 figures a month doing it.
Another business model (and probably a better fit for this article is podcast management). Ben Krueger over at Cash Flow Podcasting has built a successful people helping podcasters with everything down to the marketing to the editing. So if you're good with audio and marketing, this is a faster way to make money than starting a podcast yourself.
Learning Curve: 3/5
Monetary Potential: 3/5
Time Investment: 4/5
Recommended reading:
Work from Home Jobs that Require a Little More Skill and Time
These are the businesses that you can start quickly, but you'll need to spend a little bit of time positioning yourself and learning a few skills to ensure you can do it effectively.
The businesses themselves aren't any more difficult to start than the ones above, but the services and skills take a bit longer to develop to the point you can charge money for them.
7) SEO Specialist
When I became a digital nomad and was living abroad, this is how I got my start.
I began doing some marketing and SEO work for Dan over at the Tropical MBA, and for about two years that's where most of my income came from.
Here's the thing, right now understanding SEO is probably more important than ever. There is so much change constantly going on behind the scenes with the search engine operators that most people have no idea what's going on. So having SEO skills can be super valuable so there is a lot of money to be made in this industry.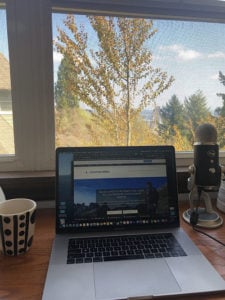 If you're thinking about getting into SEO be aware that there is a big learning curve.
The people who are true pros have been doing this for years, so it's not some sort of study for a month and call yourself an expert type of deal. But if you do put in the time and work on showcasing results on smaller projects (like your own blog or niche site) you can move up the ladder into the bigger projects.
Learning Curve: 3.5/5
Monetary Potential: 3/5
Time Investment: 4/5
Recommended Reading:
How to Become an SEO Freelancer in 48 Hours – This introduces you to some of the basics, and was the foundation for how I ran my SEO business
The Beginners Guide to SEO – This is the definitive free resource on the basics of SEO from Moz. If you want to go this route, then cruise through and read as many of their blog posts as you can as it represents a great introduction to that kind of work.
SEO Blueprint Review – This is my review of Glen Allsopp's SEO Blueprint which I think is the best SEO course on the market right now.
8) PPC and Facebook Ad Consultant
Ads are a huge business right now, especially with social media and AdWords. Most people know they need them but don't want to get too deep into the weeds on how to actually get these things up and running successfully. Location Rebel Academy member Mike Erickson took his PPC skills and created a successful company out of it, Search Scientists.
In my mind, this falls into the category of easy to learn, tough to master. If you want to get paid good money for this you have to be really good at tracking and setting up analytics, testing copy etc.
The most difficult part of it is that in order to learn you have to actually spend money on ads. This is why I have the learning curve so high here – because it can be an expensive experience to get your feet wet. However, once you've got it down there's certainly money to be made.
Learning Curve: 4/5
Monetary Potential: 3/5
Time Investment: 3/5
Recommended reading:
9) Web Development
Web development and code is one of the best educations you can give yourself online. You will always be able to find work, and it generally pays really well. That said, it's essentially learning an entirely new language and it can take a long time to get proficient.
This skill is another one that you can't pick up in a month or two and call yourself an expert. This is a skill that will build over time with dedicated effort. But, once you start getting that skillset under your belt, you can really take off with tons of work opportunities.
Learning Curve: 5/5
Monetary Potential: 4/5
Time Investment: 5/5
Recommended reading:
10) Back Office Setup
This is something I'm seeing more and more people having success with, but not that many people are talking about it.
Some of the newest "all in one" marketing and back office services like ActiveCampaign and Infusionsoft can be difficult to setup and manage if you don't know what you're doing from the start.
As I know more and more bloggers and small business owners who are at the point where these solutions make sense – they're looking for help managing these services.
All this takes is a good understanding of funnels and the software that is going to be used. If you can take a week to set up someone's email campaigns with all the right tags and deliveries, you're a champ and have a potential business on your hands.
Learning Curve: 3/5
Monetary Potential: 3/5
Time Investment: 4/5
Recommended reading:
The best way to go about this specifically is to pick a tool and really dig into it. Most have their own courses.
11) Copywriting
Even though this is part of the general 'freelance writing' world, I like to classify copywriting differently because it's a different style of writing but getting into copy has enormous potential.
But it's also a skill you need to develop.
I'm often asked about the most important skill you need to have in order to have success online; usually my answer is copywriting. If you can be persuasive with your words, you'll never struggle to make money.
Whether it's selling other people's products, your own products, or writing on a freelance basis, there's such a huge demand for people who know how to write in a way that converts.
Another big plus of being a copywriter is you can do all sorts of things: sales pages, direct mail, flyers, ads (social media/AdWords), video sales scripts, and emails (just to name a few examples). There's a ton of opportunity out there for you to grab.
Learning Curve: 3/5
Monetary Potential: 5/5
Time Investment: 2/5
Recommended reading:
12) Virtual Assistant
Are you super organized, can manage ten tasks in the snap of your fingers and love getting things done? You might be the perfect candidate to be a virtual assistant.
While this may have you thinking that it's all about low pay people doing menial tasks, that's not entirely true. Tons of entrepreneurs and small business owners need someone who can be their number two. A person who can help with higher level stuff, manage their calendar and make sure the business stays on track.
When Liz first started freelancing, she did quite a bit of this type of work on the side for a couple of entrepreneurs, which helped her learn a ton of skills and make some excellent connections down the road.
So if you'd like to run a business, but might not want to be the face of it, consider grabbing a few VA clients on the side and testing the waters.
Learning Curve: 3/5
Monetary Potential: 3/5
Time Investment: 4/5
Recommended reading:
13) Bookkeeping
Ugh, accounting. Who wants to do that?
Well, it turns out bookkeepers do. These are people who know the ins and outs of accounting and can help business owners track and maintain accounts, pay bills, file reports, keep track of project budgets, and monitor payroll.
You don't have to be a CPA (certified public accountant) to be a bookkeeper, but if you already have that designation, you're in an excellent position to offer your services to others.
You can do this sort of work for entrepreneurs and small business owners from anywhere in the world. And it's the type of role that is well suited for a niche. If you can understand the ins and outs of expat bookkeeping, for example, you could be in demand.
Also, keep an eye out on the various tools there are available. Being a Xero or Quickbooks superuser can give you a bit more flexibility in offering your services or even teaching a course on it.
Learning Curve: 4/5
Monetary Potential: 5/5
Time Investment: 4/5
Recommended reading:
14) Graphic Design
Even with tools like Canva out there that make some of the basics easy, a great graphic designer is an in-demand role.
Graphic designers who can make everything from infographics to ebook covers can find tons of remote work available if you know where to look. There are sites like 99 Designs where you can offer your services and bid on jobs, or, if you go a niche route like book cover design, get in with some of the popular and forums around the web.
You can also look at forming partnerships too.
Here's one way to do it: team up with a couple of writers. Find someone who does whitepapers, copywriters, or B2B writers. Make a deal that they will refer you to their clients if they need graphics, or team up on a package deal, for a white paper, for example.
A couple of these referral partnerships can be what you need to start getting your business off the ground.
Learning Curve: 4/5
Monetary Potential: 4/5
Time Investment: 4/5
Recommended reading:
15) Tutoring and Teaching
Are you good at something? A language, math, photoshop? Consider teaching that skill to others online and getting paid for it.
Now, doing this sort of thing is easier than ever. While I do generally recommend setting this sort of thing up on your site, tools like Udemy make it easy to create and market your course without a lot of the back end hassle.
If you want to stick with one on one tutoring, that's an option too. All you need is Skype to get started. Set up face to face calls with your students and charge them by the hour or lesson.
There are people all over the world who are willing to pay to learn the skills that you already have; you just have to find a way to reach them.
Learning Curve: 4/5
Monetary Potential: 3/5
Time Investment: 4/5
Recommended reading:
16) Photography
Photography is another in-demand skill. There are a couple of routes that you can go here depending on your skills and what you like to shoot.
A lot of travelers will go with travel photography. These images can be sold online using sites like 500px and Adobe. Photographers get a small cut each time their photo is used.
You can also niche down too. Specific industries allow you to take images from everywhere. We've had members inside LR who have focused on real estate photography, for example.
Don't forget the possibility of working with clients online too. Agencies often look for photographers and can serve as the middleman between clients. Check out Contently as a place where photography is in demand.
Learning Curve: 4/5
Monetary Potential: 3/5
Time Investment: 4/5
Recommended reading:
You might not know that photography bas been one of my work from home jobs over the last 5 years. I take golf course photos. Here's an example of my work.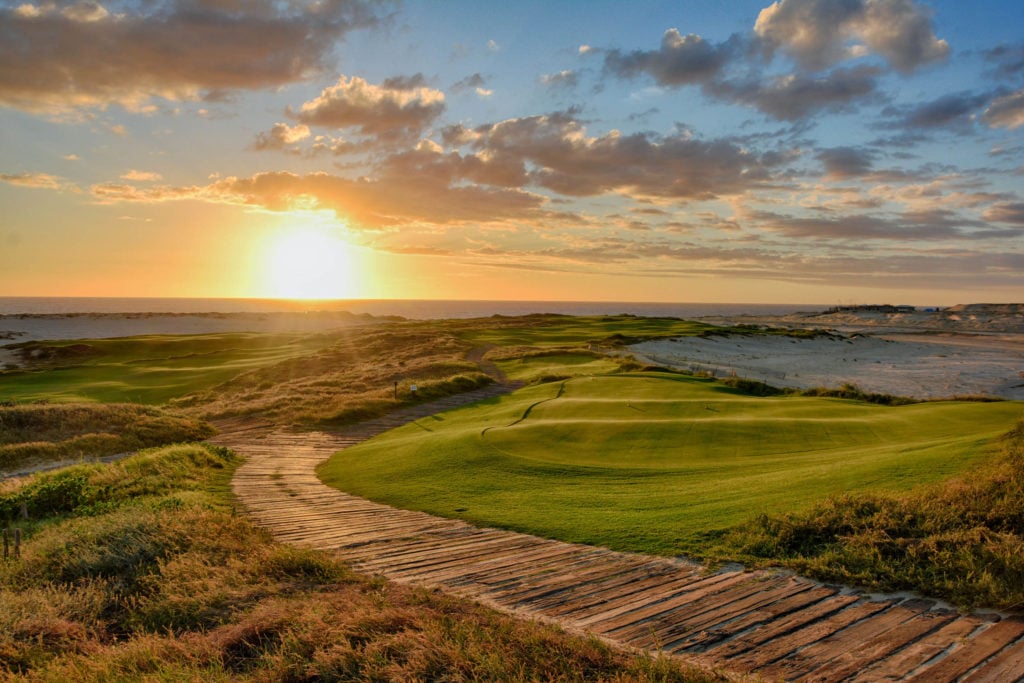 17) Patreon
Patreon is a relatively new entry as a way to make money online but it's a pretty powerful way to do it. If you're thinking of creating anything, art, videos, podcasts, even courses and blog posts, posting them on Patreon to small dollar donors is another approach you can take.
You might even be a Patron to a couple of projects right now. Basically, people sign up at levels that signify a specific dollar amount, you provide content, that ties into those levels. So if you're running a couple of levels, it might mean that you have to create more content to satisfy everyone.
For more creative types that are in small niches, this could be a good approach to get your feet wet and test the market.
And if you're already offering something, this can provide another way to gain income from it.
Learning Curve: 4/5
Monetary Potential: 4/5
Time Investment: 5/5
Recommended Reading: 
Digging into More Businesses
These are the 'big ten' that a lot of people start with. But by no means does that mean your online career aspirations have to fall within one of these options.
Your best bet is going to be the business you create that combines your skill set with something you actually enjoy. So don't discount what you already know how to do, you might find that you'll stumble across the perfect mix.
To help get you thinking outside the box, here are a few more ideas that you can dig into:
Remote customer service expert
Podcast editor
Home design consultant
Etsy consultant
Dropshipping
Language teacher
Photographer
Video editor
Online course creator
Project management
Blog manager (someone who manages a team of writers)
Kindle book writer or editor
Any of these ideas getting some thoughts bubbling? Awesome, that's exactly what I like to see. It just goes to show that you have the opportunity today to really work from anywhere.
Location Rebel Academy member Mitch Glass, also recently put together a post detailing 107 different ways you can make money traveling – so I'd recommend taking a look at that as well.
Ready to Get Started?
These days there is so much opportunity out there for building a work from home job that allows you to be a homebody just as easily as it allows you to travel the world. There are thousands of different online businesses you can create, often it just takes a little bit of creativity and the ability to stay focused long enough to get it off the ground.
The ideas listed here are just a starting point. Other members of our community are killing it with app development, e-commerce, theme design and so much more. I chose the 17 above because I think they represent a good combination of interesting, marketable, and attainable.
Questions about how to get going? Just leave a comment or shoot me an email!
Want our list of over 100 different places to get freelance work that you can do from home or while traveling? Grab the whole list, right here.