From Scottsburg, Indiana:
Awesome post and great advice. I joined location rebel almost exactly one month ago, and started with the hometown gameplan. It's been a a successful route to say the least and my membership has paid for itself 2 and a half times over…so far. Thanks for making me feel motivated and entertained by some sweet cat memes.
(Pictured with his wife)
Josh Slone
From Denver, Colorado:
If you know you're ready to start a business, just do it. I now have 10-20 people in Location Rebel that I talk with on a weekly basis, and I could travel to go see any one of them and have a place to stay.
I made $3,000 in my first month and while I was totally overwhelmed and probably over-promised a bit, I knew I'd find the support I needed within the Location Rebel community.
David Anderson
Yours was the first program I purchased when I decided to focus on Copywriting as a career.Since then I've focused on learning to be a great copywriter, niche down my services and focus on scaling up my monthly income from copywriting so I could quit my day job.
I'm so happy to say I achieved all of those goals (although I've learned being a great copywriter will take time and is about always improving) and my last day in the corporate world will be Jan 2. I even used my writing skills to negotiate me getting paid well into February!
On top of that I've been making at least 2K a month since joining your program and more recently, I've been brought on to a start up in California as their full time copywriter, and they're paying me more than I was making at my corporate job.
All in all, it's been an amazing year and I just wanted to say THANK YOU for creating a community that has helped me and a program that gave me the kick start I needed to go after what I wanted. I couldn't be more grateful.
Steve Erl
From Richmond, Virginia:
Within 3 weeks I'd made back the money I paid for the course.  Since January, I've had $1000 months every time except June, and that's only because I didn't follow up on a few things.
Better than actually giving me extra income, in my opinion, is the hope it's given me that I really can make it as a freelancer, working from wherever I go, so that my work will fund my lifestyle instead of my lifestyle bending around my work.
Jason Jacobs
From Jacksonville, Florida:
Sean, I swear to you – Location Rebel is BY FAR, the greatest learning/investment I've EVER made…I love it, hell, I have my tabs set up to automatically open to Google, Yahoo, and LR…
Brian Valentin
From Boston, Massachusetts:
"Once I got in LR, I found my people.
Between the amazing community in the forum, the support from Sean and the skills I was learning in the blueprints, it really wasn't long before I was seeing successes that I didn't actually think were possible. Leaving my job had always been a dream, but after less than a year in Location Rebel, it became a reality.
October 12th, 2012 was my last day in the 9-5."
Liz Froment
Living in Maui, Hawaii:
"Just wanted to say that May 2013 has been my best month, with working and/or partnering up with clients that I enjoy working with on meaningful projects. I've finally reached right around the $4,000 mark – which would equal the monthly rate I was paid at my previous 5-month lasting corporate job at Target HQ. And in the coming months, I've got new & recurring clients booked for several months ahead … and will continue to make it my goal to beat that mark further!
I'm so proud to tell friends & strangers about Location Rebel, and that I'm part of this cool, eccentric community that is us."
Harrison Tsai
"Today is officially one month for me since joining LR. I have to admit, I went back and forth A LOT before signing up. When I explained to my wife that I wanted to spend almost $500 on this, she looked at me like I had lost my mind. One month later, both she and I are stunned at the results.…I'm sitting here shaking my head. I see almost $1000 into my paypal in the past two weeks and an email from one SEO guy ordering $900 in work over the next 10 days. Unbelievable. Location Rebel is the best $500 I've ever spent.
Ryan Smith
From Raliegh, North Carolina: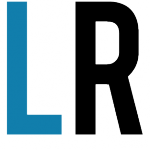 "This may not seem like a big deal to you, but I quietly set a goal for myself this month and it took me until 11:59PM on January 31st to make it!  My goal was to generate$4000 in SEO writing income in January.  I'm proud to say that I actually did it!  My final number was $4030.  This is also with a full time job.
Sent on July 22nd:
It's tough to put into words what has happened since I've joined Location Rebel.  I started with the SEO writing blueprint in January and am happy to say that as of right now I've grossed $35,000 this year alone from writing.  On top of that, I've subbed out over 90% of my writing.  I'm still working a full time job as well but hope to be able to leave the 9-5 at some point relatively soon.  Thanks for all that you have done.  I truly believe that if you are willing to put in the time and effort you can totally succeed with the Location Rebel program."
LR Member, Blair Robinson
Currently Traveling:
"I knew that I wanted to leave the working world and become location independent, but I wasn't sure how I would still be able to make money without a real job. Location Rebel showed me how real people are making money online using real skills (no gimmicks).I learned how I can become a "relative expert" in a few areas and start making money as a freelancer right away. I've already found work as an SEO freelancer, and I'm sure more projects will be coming my way soon.
Not only has the content been great, but it's been extremely helpful and encouraging to interact with others in the Location Rebel forum. I'm confident that I'll be able to leave my job within the next year and have a successful business up and running thanks to Location Rebel. If you're looking for a legit way to break free from the 9-5 and travel the world, Location Rebel has all the tools you need to succeed."
Jeffrey Trull
Money Spruce
From San Francisco, California:

"Before discovering Sean's site Location 180, I had never heard the term "Location Independent".  While I had always dreamed of having a career that only required an outlet and internet, I never believed I was the type of person would could do something like that.
Enter Location Rebel, This has been a priceless resource for me. Sean took his time, did the research and gathered the best resources across multiple disciplines.  Through Location Rebel, I am learning about SEO, copywriting, becoming mobile, how to set up a blog and so much more.
Sean has created an amazing community through Location Rebel – it promotes creativity, support, and open, honest feedback
I strongly recommend anyone who is ready to start making some changes to check it out.  The value of Location Rebel far exceeds the cost of the program. I couldn't be happier with what I've learned, and the overall experience thus far!"
Jennifer Winter
"…so far I'm amazed. Sean wasn't bluffing; he's deeply involved in this project and he's there to guide us members through whatever we need. His email turnaround time is lightning quick and besides the actual instruction, he's made a huge effort to include community-building in the program. I don't feel like I'm in just a mentorship or class, but like I have a collaborative joining forces around me."Drew Jacob
From Montana:
"Hey Sean, I just wanted to let you know how much I am freaking loving Location Rebel. This is one of the most life changing experiences I've ever had and I am so glad that your sales page work as well as it did because I would regret every minute that I wasted not being a member"
Ian Pickering