Make $1,000 in Three Months
(Even If You Still Have a Full Time Job)
Join hundreds of people who have quit their jobs
and built successful lifestyle businesses with Location Rebel Academy
Last Year a Man's Life Came to an End...
As the man was lifted to the heavens, St. Peter met him at the pearly white gates and said, "You've been a good, honest man… so you've made the cut for Heaven.  And just so you know, Heaven is freaking sweet.  There's everything you could hope for… all the food you want without gaining any weight, all the games you want to play and adventures you want to go on and awesome people to hang out with all day long.
There's only one rule…"St Peter then points behind him to a shiny, red door with gold trim and says, "You must NOT go through that door… regardless of what the circumstances are.  NEVER go in there.  Okay?"
The man says, 'Okay.' And makes his way through the gates into heaven.
For the first month, he's having a blast… eating great food and hanging out with amazing people.  But after a few weeks… he gets curious.  "What could possibly be behind that door he wonders?"
Then one day… he found the door open.
He looked over his shoulders and no one was looking.. so he crept in.
When he gets inside, he sees this MASSIVE warehouse of boxes that are stacked to the ceiling like a Costco building.  There are endless rows and rows and rows of them.   And as he's walking down the rows, he noticed each box has a name attached to it.
His pace speeds up as he starts searching for where his own box is.  After 45 minutes of searching, he finds his box on the third shelf.  He reaches up to grab it and brings it down to the ground with him.
The man is standing over the box on the floor in front of him with anticipation… "What could possibly be in here!?!" he wonders.
All of a sudden, he feels a tap on his left shoulder…
It's St. Peter.
St. Peter asks "What do you think you're doing?  I asked you NOT to go in here."
The man apologizes and says, "I'm so sorry… the door was open, and I just couldn't help myself.  And then I found my box and got so curious as to what it could be… would you mind telling me what's in here?"
St. Peter quietly tells him, "What's in that box is every experience you COULD have had on earth if you were only bold enough to ask for it.  Every relationship you could have built.  Every adventure you could have gone on.  Every country you could have traveled to.  Every moment that you could have spent doing what you love."
—
Now, my question to you is: If that were your box, would you open it? Would you want to see everything you missed out on while you were on earth?
There's so much more to life than simply 'getting by.'  And if you're ready to draw a line in the sand and STOP accepting the life you've built and create a life that makes you ecstatic to wake up every morning, then keep reading because I may be able to help make that a reality…
How My Life Changed in An Instant
A few years ago, my life sucked.  I was working 50 hours a week as a financial analyst.  Suit, tie and shaving every day.  I was miserable.  I had this incurable wanderlust and desire to experience the world. I hated the fact that each and every day I was working harder than ever to fund someone else's lifestyle while accomplishing no goals of my own.
I wasn't traveling to exotic places.  I wasn't building any real world, useful skills.  I had very few good stories. And most importantly, I wasn't doing any of the stuff that I actually enjoy doing in my life.
Then there was a moment when everything changed.  In February of 2009, I took a trip to Brazil for Carnival in Rio. I'd been planning it for over a year and had to beg my boss to allow me to use all of my vacation time to be able to take the trip.
One beautiful, sunny morning I was walking down Copacabana Beach, trying to balance the emotions of living in the moment and taking in all the beauty of the beach – all the while knowing that soon I would be back home, unable to take another vacation like this for 12 months.
Then it hit me… I should be able to do this every day. I should be the one who dictates when and where I'm able to work and travel, not my boss.
That day, I resolved to live a life that would be exciting.  One that others would aspire towards, and do it in a way that was on my terms, not the terms of my employer.
That was then.  Now, I'm making more money than I did in my old job… working fewer hours… and doing stuff I love every single day.
What 'They' Say Vs. What Is True
Throughout my transformation, I learned there's a steep disconnect between what most people believe vs. what I've actually found to be true.
You will run into opposition in your quest to take control of your life.  In fact, I'd be willing to bet there's a good chance that you already have encountered some of this negativity.
Has anyone close to you ever tried to remind you of the "amazing opportunity you've been given to have a job in such a bad economy?"
Or worse, have they labeled you unappreciative for wanting something different?  If you've read this far, then I'm willing to bet you can relate.
People like that not only make you feel guilty about the situation but more importantly, they make you doubt yourself. It's very easy to start to question whether or not you have what it takes to be an entrepreneur – or if you'll ever be able to find a job like that again.
That's a scarcity mentality that there's no place for in Location Rebel.  Within this program, you'll learn to adopt a mentality of abundance, as you realize there are limitless options in your life.
The Myth of Job Security
Job security is a funny thing.  This is the ultimate fallacy when it comes to "what they say vs. what is true."  Traditional thinking is that to be truly secure you had to have a comfortable job with a decent paycheck.
Well as millions of people have learned over the last few years, their "job security" was more of a myth than anything else.  True job security lies in the skills you create for yourself, and the network of people you surround yourself with.  With the right skill set, you will always be able to find work – whether it's for someone else or yourself.  And as you grow your network of friends, colleagues, and acquaintances, you'll never have any shortage of people to turn to when times get rough.
That is real job security – or job security 2.0 as I call it.
Specific Skills. Vs. Broad Skills
I mean it when I say your security lies in the skills you have. In most jobs, you learn a ton of specific skills. You learn how to properly format that Excel document to make block stock trades.  You know exactly how to process a new client.  You have that cold calling sales script down cold.
But once you leave that job, how are those skills going to benefit you in the real world? The reality is, most of them won't.
In Location Rebel Academy, we teach you broad skills that will be applicable no matter what. You can do freelance work and charge money for these skills. You can leverage them in your personal projects, or as most of you will do, you'll do both.
It's time to start building some assets, rather than liabilities. These skills are assets which will keep you in demand.  The other specific skills are liabilities. You get so comfortable doing them, that it becomes second nature.  That comfort is what keeps so many people in situations that aren't great. They're good enough.
Screw good enough.  You want the best life you can possibly have.
This transformation wasn't without a lot of hard work.  I've spent thousands of hours and thousands of dollars trying to figure out what works when it comes to building a lifestyle business.
The reality is, once I figured out the secrets, I found it isn't that hard. You just have to have the right approach.
This is where most people fail.
It only seems right that after spending all of this time learning how to make this lifestyle work, that I share it with all of you.  Now you get the sum of all of my trial, error, and research packaged up into a nice little gift.
The Myth About Traditional Education
You've been led to believe it takes a LONG time to educate yourself in any given field.
I went to school for 16 years, and aside from the fundamentals in my primary education, was left with very few marketable skills I could turn into money.
The reality is if you have enough motivation you can learn useful skills extremely quickly.
In less than two months I was able to learn Search Engine Optimization skills that took a brand new unknown site to ranking #1 for its main keywords and generating $1,000+ sales on a regular basis.
You don't need to be an expert.  You just need to be an expert relative to the people who are hiring you, and that isn't difficult to do.  In fact, we show you exactly how to become a relative expert in your field of choice.
Welcome to Location Rebel Academy
What it is: Location Rebel Academy is the only course of its type designed to teach you all of the skills necessary to run a lifestyle business from anywhere on Earth.
Who it's NOT for: Let me be clear that this is not another 'get rich quick BS ebook.' This is NOT for people searching for a 'loophole'; magic bullet, or some magical product that's going to require no work. This is going to require time and work on your part…if you're one of those people searching for a magic button, this isn't it and please don't sign up because I don't want you to waste your (or my) time with something you won't actually implement.
Who it IS for: This IS for people who know there is something more to be gained in life. For people who KNOW what they want out of life. For people who are ready to draw a line in the sand and stop accepting 'average.' People who are ready to build a business that gives them freedom, independence and the stability they want so that ultimately they can give their current job the middle finger.
If you've ever found yourself wasting time at your current job, reading blogs of other people traveling this earth and having a blast, this is exactly what you need to stop dreaming about that lifestyle and start living it.
What you'll get: Location Rebel Academy is over eight years of researching, learning, and experimenting with ideas and strategies to make money while traveling the world. You'll get:
Ten Modules of content covering all of the most important things you need to know and learn in order to be a successful lifestyle entrepreneur
14 simple, step-by-step business blueprints you can copy and paste to start generating income with skills like: SEO, copywriting, web development, design & advertising, project management, sales and more… (Even if you have no prior experience in any of the areas.)
Access to discussion forums so you can connect, share and learn from your peers who are going through the same transition as you
Interactive worksheets, templates, audio, video and text – to appeal to all different types of learners
Expert call library. Including our monthly masterminds and other interviews with successful location independent entrepreneurs
Much, Much More
"I wanted to write you and tell you just how awesome life has been lately. I joined Location Rebel in May, didn't really start for a few weeks – took my time reading and freaking out like everyone does. ​Second week of June, I sent my first email ever, and here is where I am today: So far, I've made $1850 this month and all of them are reoccurring projects in one way or another!!!

I still have everything and anything to learn, I know I have a really long road to go but I couldn't be more ecstatic and I just had to thank you!"

Jessica Dusak

Salem, MA
I'm just writing to say thank you.  Today was my last day as a corporate employee and I would not be able to say that right now if it wasn't for your program.

As I make this transition and continue to build my entrepreneurial skill set, I will be relying on the things I have learned (and continue to learn) in Location Rebel.

It doesn't just teach you how to make money… that's really just a side benefit.  More importantly, the blueprints give you enough information that if all you did was go through each one and never apply it, you would still have a working knowledge of those things.  

I am certain that each of these blueprints will help me in my own online business, even if I don't gain "expert" status in that area.

Your blog and your program were exactly what I needed at exactly the right time.

Thank you so much.

Missy Cook

Lansing, Michigan
In July, I'd gotten back from traveling and had to figure out what I wanted to do for work – and I was really kind of down and unsure of what was going to happen.

Now 5 months later, I'm making a full time income, have a supportive mastermind group that I meet with weekly, and am preparing to move back to France next month. None of that would have happened were it not for Location Rebel.

Katherine Wright

Eugene, OR
Yours was the first program I purchased when I decided to focus on Copywriting as a career.Since then I've focused on learning to be a great copywriter, niche down my services and focus on scaling up my monthly income from copywriting so I could quit my day job.

I'm so happy to say I achieved all of those goals (although I've learned being a great copywriter will take time and is about always improving) and my last day in the corporate world will be Jan 2. I even used my writing skills to negotiate me getting paid well into February!

On top of that I've been making at least 2K a month since joining your program and more recently, I've been brought on to a start up in California as their full time copywriter, and they're paying me more than I was making at my corporate job.

All in all, it's been an amazing year and I just wanted to say THANK YOU for creating a community that has helped me and a program that gave me the kick start I needed to go after what I wanted. I couldn't be more grateful.

Steve Erl
This month between the writing biz and SEO clients my business made $19,200 , I outsourced 90% of the work for $11,900 and made $7100 profit.. Not bad for sending out a few emails and editing a few articles! Now I just need to scale this up further whilst adding other income streams.

I'm off to Thailand in January, I am also going to the Canton Fair in China in April to see if I can pick up some ideas there for a dropshipping/ecommerce business..

Anyway that's all thanks to Location Rebel and what you've created so thank you Sean!!

Nathan Flear

Malta
I just wanted to say a big thanks to you personally. Location Rebel has provided me with the eye openers that I was searching for.

Myself and my girlfriend are leaving Ireland for Thailand this Monday on a one way ticket, and I've a healthy freelance writing business to allow us to hit the ground running over there.

No matter what happens from here on in, I will always be grateful to you and the Location Rebel community for the constant support and guidance.

It's literally been a life changer for me and for that I would like to say a massive THANK YOU.

Carlo Cretaro

Dublin, Ireland
I also want to take this opportunity to give you a massive THANK-YOU for putting together Location Rebel. It gets the credit for getting me on the road to making money online quickly.

Me, my husband, and our 2 kids have been traveling full time for just over 1.5 years now in the freaking tropics! (a lifelong dream of mine). No more winter for me! Wahoo!!!! I'm writing this from my 3rd floor rented condo in Kuala Lumpur, with a view of coconut palm trees and the swimming pool outside my window.

I knew exactly what I wanted to get out of joining LR, and now I've got it! I can work wherever the heck I want, we can pick up and travel whenever we please, we don't have to ask permission from anyone. Finally. The trick will be to keep it... but I'm 99% sure I can do that.

Avery Breyer

Kuala Lumpur, Malaysia
Nearly a year has passed since I joined up and I'm still getting value, unbelievable stuff mate – honestly, thank you. I've not had to make one commute this year, that's worth ten times the fee alone!

Dave Nedford
"…so far I'm amazed. Sean wasn't bluffing; he's deeply involved in this project and he's there to guide us members through whatever we need. His email turnaround time is lightning quick and besides the actual instruction, he's made a huge effort to include community-building in the program. 

I don't feel like I'm in just a mentorship or class, but like I have a collaborative joining forces around me."

Drew Jacob
The resources and community helped me build the confidence to put myself out there and pursue freelance work. Your program really made me believe reinventing yourself was possible and easier than I had made it out to be in my mind.Thanks Sean, for making freelancing seem like anyone can do it. Buying the Location Rebel program is the best investment I have ever made online.

Tracey Tullis
The Eight Fundamental Blueprints
Location Rebel Academy has ten fundamental blueprints that are designed to teach you the basic skills you need to know online. To take things a step further, they'll also get making money within a couple months – building your confidence in your ability to successfully build an online business.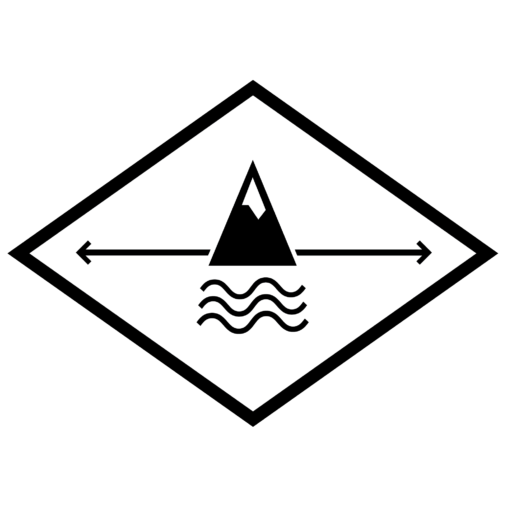 The Location Rebel Mindset Blueprint
One of the most important aspects to being successful with this lifestyle and this kind of business is having the right mindset in place. In this blueprint we help you start making the fundamental shifts in thinking necessary to be successful and plant the entrepreneurial seeds you'll need to see quick growth.
 How to Become an SEO Freelancer with Sean Ogle
SEO is changing rapidly.  What worked just two years ago, doesn't work now. Learn what does, and how it might not be what you're expecting it to be. SEO might have changed, but it's not dead, and we teach you how to capitalize on what's working now.
How to Make Money THIS WEEK with Freelance Content Writing
We've had dozens of members make over $1,000 in their first month freelance writing – many have made many multiples of that. Freelance content writing is quite simply the easiest way to make money right away on the internet. We show you exactly how to do it and give you templates for finding your first clients.
Learn the Secrets to Making 5 Figures a Month as a Copywriter with Ash Ambirge
It's no secret Copywriting is the most important skill you can have if you want to be successful online (or in life). We go into extreme detail on the best ways to learn copywriting, and along with Ash, world class copywriter Derek Johanson and founder of Copyhour, has provided some significant input to this blueprint designed to get you writing that sells, now.
How to Craft a Perfect Remote Work Agreement (With Jimmy Neyhart)
One of the best ways to start work on your own terms and travel? Create remote work agreement. Jimmy worked for a Fortune 500 company and created a proposal that allowed him to move across the country to be with family, and give him more freedom than he ever had at his cubicle.  We include the exact proposal he used to get his boss to say yes.
Learn How to Make Upwards of $60/Hour Through Technical Writing (With Alison Gresik)
Every wonder who writes those instruction manuals for that new television or stereo system? Well people like Alison do, and they get paid a LOT of money to do it. Alison has worked everywhere from Ottawa to Beijing while still spending time with her family and doing the things she loves. If you know how to get this work, the flexibility and earning potential is huge. Alison helps give the blueprint for getting there.
Become a Pay Per Click Ninja with Joel Runyon
Joel Runyon has recently quit his job and has built a full time business helping others with their Adwords and pay-per-click marketing campaigns.  Not only does he work from anywhere, but he manages tens of thousands of dollars in adspend each month – which leads to much more than that for his client's bottom line. In this blueprint we teach you how to stop wasting time and do PPC the right way, and make it both a potential freelance income stream, or way to add to boost sales and engagement of your own products.
The Beginner's Sales Blueprint with David Anderson
No matter what kind of business you build, you need to know how to sell. That means selling not only your products and services, but also yourself. Yet, so many people struggled with sales. Not anymore, we've got sales pro and Location Rebel member David Anderson to break down exactly what you need to do in order to really build your own sales skills. You don't want to miss this one.
The Six Advanced Blueprints
The Location Rebel Guide to Affiliate Marketing
To put it simply, this advanced blueprint is a monster.  It allows you to take each of the skills you've learned in the other blueprints and apply them in a way that can be extremely profitable for you.  When done the right way affiliate marketing can be one of the best ways to make money online (but only when done the right way.)  This blueprint walks you through exactly how I make thousands of dollars a month using these techniques, but more importantly, shows you how to do it as well.
How to Earn Passive Income via Online Product Creation
The newest and perhaps the most in depth of all the blueprints.  The product creation blueprint has been developed as a capstone to everything else in the program.  Derek Johanson and I have built numerous information products over the last couple of years, and have learned a lot about what works and what doesn't.  This allows you to learn from our mistakes, build yourself an asset, and begin making money while doing, well, pretty much whatever you want.
Learn How to Setup Every Aspect of Your Business from Accounting to Taxes With Kyle Durand
Kyle Durand is one of the smartest people I know. Not only is he a tax attorney, but he's an entrepreneur as well. He knows exactly what you need to do in order tomake sure your ass is covered from day 1 with your new business.  Worried about account, taxes, or whether or not you actually need to register your new biz? Never fear, we cover all of this in our latest "business structure" blueprint.
Build a World Class E-Commerce Store with Dan Andrews
Dan has built a million dollar business through a series of e-commerce stores. Yes that's right, 7 figures annually.  The beauty of it is, with the new e-commerce solutions it is extremely easy to set these sites up and start making money right away.  In this blueprint Dan walks you through everything from finding a profitable niche, to telling you exactly how to set up your store online. As a bonus, Shopify Developer Tristan King, holds your hand through every aspect of setting up the technical side of your store.
How to Become a Social Media Master
These days, the web has evolved. Things like SEO, copywriting, and social media are much more entangled than they used to be – so you need to have skills in each, and more importantly know how they all work together. Liz has been our community manager for years and is the brains behind our social media strategy. In this in depth blueprint we cover all of them major social platforms, and talk strategy for each.
 The Advanced Sales Blueprint
David Anderson returns in this blueprint to really take your sales to the next level. He highlights the advanced tactics, strategies, and techniques he's used to grow expert sales teams, not only his own, but also his clients. He'll give you everything you need to know to step up your sales game, connect with clients, and close deals in the quickest amount of time possible.
The Most Important Aspect of Your Lifestyle Business
Have you ever tried doing something unconventional on your own? Something your friends and family may not understand, or even look down upon?
I have, and it's really, really difficult.
Telling loved ones you want to leave your job to pursue some dream to be your own boss, travel the world, or simply be able to work from home can be a daunting task. Why leave that security? Why run that risk?
Because you know there's more to life than being chained to a desk for 50 hours a week, while you build someone else's business. 
The absolute most valuable part of Location Rebel Academy is the community it provides.
We have nearly 4,000 people just like you. People who have made a commitment to get more out of life. People who are willing to take a leap of faith to do it, and people who are eager to help and support anyone else pursuing the same path.
That's the most valuable part of Location Rebel.
Other free communities or forums don't have the same level of commitment LR provides. They are full of people who love to talk but aren't ready to take action.  In this community, we have people at every step of the journey.  Those who have just started their entrepreneurial path this week that you'll be able to relate to, as well as people who started two years ago and have achieved enormous success in their lifestyle business.
You get the benefit of support from both.
Increased accountability and guidance, extra paying work as you get up and running, and people that will be just as happy as you are to share in your successes.
That's powerful, and that's what Location Rebel really provides.
Introducing: The Perfect Lifestyle Business Course
A few years ago, I did a test. A 48 hour sale, where for the same price, I included both of my other premium membership programs, Overcoming the Fear of Uncertainty and Hacking the High Life.
Without totally realizing, I created something truly special that added immense value to the people who got in on the deal.
When you're just getting started with an unconventional lifestyle, you're understandably a little apprehensive and afraid of what might happen.  Overcoming the Fear of Uncertainty helps to squash those second guesses and hesitations, and shows you how to truly embrace uncertainty.
Once you've done that, our flagship course Location Rebel Academy gives you everything you need to build an online business: the skills, the sales know-how, and most importantly the supportive community that knows exactly what you're going through.
Business well on its way? Then there's just one step left: the dream. Whether that's working from a ski chalet in Chamonix or a beautiful veranda over looking the water in Bali, Hacking the High Life shows you how to make these dreams a reality – for much less money than you think.
The best part? Now all three of these courses are available on one domain, for one price, right now. It's been one of the biggest value adds to the community since it's inception and is something I'm really excited about.
Want just a little more info? No problem, we've got you covered. Read on!
Overcoming the Fear of Uncertainty
Learn how to stop letting uncertainty stop you in your tracks, and how to embrace it and use it as your most powerful asset
Interactive worksheets and templates to help you break down your fears so that you understand exactly what's holding you back
Learn how other successful entrepreneurs like Chris Guillebeau and Pam Slim overcame their fears in our interview series
The Location Rebel Program which breaks down the exact steps you need to take to get started
14 Entrepreneur Blueprints containing the most detailed skill and business building blueprints ever
Extra Module How to Build a Blog and Influence Online
Life Call Library. Recordings of all of our member's office hours calls and interviews with other experts.
Proven tools for creating a successful remote work agreement
Members only interactive forums with a thriving community
My personal templates I've used to run a freelance SEO business
Priority email response from myself and my team
How to Get a $3,000 Ski Trip for 1/6 the Cost
How you can get private tours (and free meals) at the most exclusive resorts
How to live in "jetset" destinations like Bali on a backpackers budget
How to get discounted media privileges (even if you don't have a big an audience)
How to hack deal sites as well as get free office space anywhere in the world
Much, much more!
Awesome post and great advice. I joined location rebel almost exactly one month ago, and started with the hometown gameplan. It's been a a successful route to say the least and my membership has paid for itself 2 and a half times over…so far. Thanks for making me feel motivated and entertained by some sweet cat memes.

(Pictured with his wife)

Josh Slone

Scottsburg, Indiana
Within 3 weeks I'd made back the money I paid for the course.  Since January, I've had $1000 months every time except June, and that's only because I didn't follow up on a few things.

Better than actually giving me extra income, in my opinion, is the hope it's given me that I really can make it as a freelancer, working from wherever I go, so that my work will fund my lifestyle instead of my lifestyle bending around my work.

Jason Jacobs

Richmond, VA
If you know you're ready to start a business, just do it. I now have 10-20 people in Location Rebel that I talk with on a weekly basis, and I could travel to go see any one of them and have a place to stay.

I made $3,000 in my first month and while I was totally overwhelmed and probably over-promised a bit, I knew I'd find the support I needed within the Location Rebel community.

David Anderson

Denver, CO
Sean, I swear to you – Location Rebel is BY FAR, the greatest learning/investment I've EVER made…I love it, hell, I have my tabs set up to automatically open to Google, Yahoo, and LR…

Brian Valentin

Jacksonville, FL
"Today is officially one month for me since joining LR. I have to admit, I went back and forth A LOT before signing up. When I explained to my wife that I wanted to spend $500 on this, she looked at me like I had lost my mind. One month later, both she and I are stunned at the results.…I'm sitting here shaking my head. I see almost $1000 into my paypal in the past two weeks and an email from one SEO guy ordering $900 in work over the next 10 days. Unbelievable. Location Rebel is the best $500 I've ever spent.

Ryan Smith
Hey Sean, I just wanted to let you know how much I am freaking loving Location Rebel. This is one of the most life changing experiences I've ever had and I am so glad that your sales page work as well as it did because I would regret every minute that I wasted not being a member

Ian Pickering

Montana
This may not seem like a big deal to you, but I quietly set a goal for myself this month and it took me until 11:59PM on January 31st to make it!  My goal was to generate $4000 in SEO writing income in January.  I'm proud to say that I actually did it!  My final number was $4030.  This is also with a full time job.

Sent on July 22nd:

It's tough to put into words what has happened since I've joined Location Rebel.  I started with the SEO writing blueprint in January and am happy to say that as of right now I've grossed $35,000 this year alone from writing.  On top of that, I've subbed out over 90% of my writing.  I'm still working a full time job as well but hope to be able to leave the 9-5 at some point relatively soon.  Thanks for all that you have done.  I truly believe that if you are willing to put in the time and effort you can totally succeed with the Location Rebel program."

Blair Robinson

Raliegh, NC
Frequently Asked Questions
Q. "Can I really quit my job in 6 months using this program?"
A: Yes, you can. However, it's going to take a lot of work on your part. Location Rebel Academy shows you exactly what to do, and how to do it, but you need to be at a place where you're willing to make the time commitment to yourself to make things happen.
If you aren't ready to spend at least 10-20 hours a week on your new venture, then you probably aren't ready for this program. However if you are, amazing things will happen sooner than you might think.
Q. How quickly can I start making money with Location Rebel Academy?
A: That depends on how motivated you are to get to work.  In the past some members have started making money within the first week of joining the course, others it took a month or more.  Much of it is dependent on what type of business you decide to create.  If you are going to do freelance content writing, for instance, it's much easier to start making money right away than if you decide to become a copywriter.
You could also start by doing freelance writing to make some income, while you build up your copywriting business. There are all sorts of ways to make this work; it's our job to make sure you find the one that works best for you.
Q. I'm Not Based in the United States, Can I Still Do This?
A: Absolutely! I started implementing the strategies in the course while I was in Thailand. I originally launched this course while spending two months in Bali.  The primary purpose of Location Rebel Academy is to teach you how to build a business you can run from anywhere, regardless of whether it's your home office or a coffee shop in Tokyo. We have members on every continent (except Antarctica), and about 50% of them are outside the U.S.
Q. I'm 45 years old and have a family and a mortgage, can I still go through the program?
A: Of course you can! This isn't necessarily about building a business that allows you to take off to a tropical island.  Current members are anywhere from 21 to 64 years old.  What Location Rebel Academy will do is allow you to spend more time with your friends and family over time.  It will help you create a business and a plan that's tailored to your lifestyle goals as opposed to just your financial goals – thus giving you a more well-rounded lifestyle as you build your new business.
Q. Are all of these testimonials actually real members?
A: Every single one of them. And like I said, nearly all of them (if not all) were unsolicited, and I just asked if I could republish them here.
Q. Does Location Rebel Academy work in 2020? Has it been updated?
A: 100% yes on both accounts. In the last few years, we've had more success stories than ever, and all of the strategies are updated on a regular basis to make sure they still work in the current online landscape.
Q. Do you still have the money back guarantee?
A: Absolutely! Sometimes the only way to know for sure if something is right for you is to try it.  That's why we take all of the risk out of joining. If you decide it's not for you, simply shoot me an email in 30 days and I'll refund your money.
Q. $749 is a lot of money for me right now, do you have other options?
A: We have a 4 time payment plan to make it easier to spread out the expense. When doing the payments, most people can make back the cost of the monthly payment within the first two months of joining.
"After one month of starting my SEO writing thing, I found a client giving me a project of almost 50 articles, due at the end of the month. I can honestly say between my regular job and this, I've been pretty busy and made the money for LR back plus more, in 1 month!

I can say I'm really happy with this result, considering I'm writing in English, which isn't my first language!"

Chris Silvestri

Rome, Italy
I really committed to the Location Rebel program about 8 months ago. I can't believe what's happened since then. I'm bringing in consistent revenue every month.My business has been so successful that in September I'll be living out a lifelong dream of mine. I've bought a one way ticket to Europe (now he is in Thailand), and am leaving my full time job so that I can travel the world and grow my online business.

None of this would have ever been possible were it not for the Location Rebel community – seriously Sean, if anyone is on the fence about the program, tell them to talk to me. I'm living proof that this works, and if I can do it, trust me, anyone can.

Thank you!

Colin Pomeroy

Portland, OR
A Quick Recap Of What You're Getting
With Location Rebel Academy You Get....
Lifetime Updates and Access
One time fee, and you get access for life.  Don't have to worry about a revolving door of members, once you're in, you're in – and so is everyone else.
Only Community of It's Kind
This is the only community of it's size that holds your hand from inception to resignation letter.  There's no group of more committed lifestyle entrepreneurs out there.
3 Memberships in One
Overcoming the Fear of Uncertainty, Location Rebel, and Hacking the High Life are all there to help you with every single aspect of your transition. From terrified of change to working from the beach (or home office), this package is the one that will get you there.
14 Entrepreneur Blueprints (And Counting)
We cover every skill necessary to build a real business than you can run from anywhere on earth. "Yep, there's a blueprint for that."
Interactive Templates and Worksheets
This isn't just a sit and read then never apply kind of community. We have interactive forms to give you a hands on approach as well as countless templates, videos, and audio to accommodate all learning styles.
Access, Access, Access
Priority access in my inbox, if you ask a question to me, our team, or the community – you will get an answer. No more road blocks, no more searching for help, it's all right here waiting for you.
30 Day No-Risk Guarantee
It's scary investing a lot of money in yourself, especially when it comes to really pushing your comfort zone. We want to take all of that worry out of the equation.
If for absolutely any reason you've gone through the material and it isn't the right fit for you, just shoot me an email, and I'll promptly give you all of your money back. Simple as that.
There's absolutely no reason not to make a commitment in yourself and your future.
Joining Location Rebel was a huge turning point in my life. You can have the smarts and the drive to make your dreams come true, but if you don't have the right resources or, more importantly, a community of support — it's not gonna work. Location Rebel provided me with both and after less than 6 months, I was able to launch a successful business and become location independent."

Mariza Taillefer

Sao Paulo, Brazil