I always hear about the importance of accountability. If you make a goal public and have people to hold you accountable, you are much more likely to accomplish your goals.
It seems like a small thing, honestly, but it works. Announcing your intentions to the world makes you want to actually follow through with them.
And one of the best ways to do that: create a bucket list.
You might think it sounds like a cliche, but I honestly don't think I would have accomplished nearly as much as I have over the last few years if I didn't have this list to fall back on.
So this list is how I'm holding myself accountable.
Want to learn how to create a bucket list for yourself? Start by watching this video:
What is a Bucket List?
I can hear some of you right now, saying "what the heck is that?"
Quite simply:
A bucket list is a list of things to do before you die (or "kick the bucket").
The key here is that your list should be things that you want to do and would love to do.
That's all there is to it.
It was made popular from the movie called "The Bucket List" where two terminally ill guys (Morgan Freeman and Jack Nicholson) meet in a hospital and then set out on an adventure to try and do everything on their lists.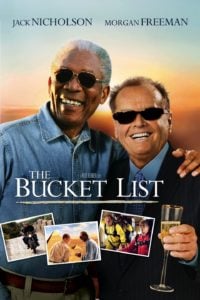 I mean, who wouldn't want to go and have some adventures with these guys, right?
Why Did I Start Building a Bucket List?
I originally published my bucket list in 2009. It was one of the very first pieces of content on this site (which was formerly known as Location 180).
I was working a job I was unhappy with, and I wasn't getting any closer to my goals. So by publishing this list publicly, it encouraged me to do less dreaming and more doing.
I had no idea the changes that would come because of it.
More of that story on our About page, but over the course of a couple years I left my job, traveled the world, and built a business that has helped thousands of others do the exact same thing.
Oh, and I've done some pretty cool stuff along the way too 🙂
How to Create a Bucket List of Your Own
Over the years I've written quite a bit of content on life lists because I believe in the power of them so much.
Hopefully, these posts will help you come up with some cool bucket list ideas of your own and give you some things to think about as you begin creating your list.
Stuck on how to start? You're in the right place. In this post, I share 10 real deal actionable steps on how to get started right now. Read this and you'll be brimming with your own bucket list ideas by the end of the day.
The Best Bucket List Books for Doing More in Life
I don't know about you, but there are few things I find more inspiring than reading the stories of people who have done the impossible. In this list of books, you're going to find people doing just that. Plus a few books chock full of ideas to help you create your own list.
The Importance of Having a Bucket List in Business
Look, bucket lists don't just apply to life, you can apply them to business too. In this post, I share how having a bucket list can help transform your business opportunities.
Why Every Entrepreneur Should Have a Bucket List
Building your own business can be rough. It can be hard to focus on anything outside of work and sitting at the laptop 10 hours a day doesn't help. This post shares my advice on how entrepreneurs can break out of a rut with a bucket list.
What is a Reverse Bucket List?
This past year there's been a growing trend of people creating what's known as a "reverse bucket list".
Essentially this is when instead of writing a list of things you want to do in life, you create a list of things you've already done.
The idea is to help you realize that you've done more than you think. It's a great way to be thankful for those experiences, rather than frustrated at the things we haven't done.
Plus, we all like to take a minute and appreciate everything we've already accomplished, right?
We look at what it is in detail and talk about how to create one in this video:
Want to learn more?
Check out our post on reverse bucket lists.
How to Get Anything You Want in Life
A lot of people start out with a bucket list because they're thinking of all the things they truly want in life. Whether it's material items, experiences, or relationships.
Well here's the deal, getting anything you want in life is actually not as difficult as you think.
Read: How to Get Anything You Want in Life (in 31 Simples Steps)
My Bucket List
This is version 3.0 of my list. I've made some tweaks from the original list. I kept the numbers the same from the original list, but then went back and recategorized – so they are a bit out of place if you've been following since 2009!
The goal with this list is to check off at least one item a month. This allows me to focus on continuing to do interesting things that are meaningful to my lifer and my goals.
I hope this inspires you to go out and take an adventure of your own, and if you have any questions about my list, don't hesitate to let me know!
I also have a couple other bucket list quests that you can follow along with:
Africa
6.       Visit Victoria Falls in Zambia Zimbabwe
7.       See a Giraffe in the Wild
54.     Attend a World Cup purely for the atmosphere
68.     Climb Mt. Kilimanjaro (Tanzania)
Asia
21.       Stay in an overwater bungalow (Maldives, November 2015)
48.       Attend a Full Moon Party in Koh Phangan, Thailand
60.       Stay one night in the Burj Al Arab Hotel (Dubai, United Arab Emirates)
100.    Swim in crystal clear water in the Maldives (November 2015)
101.    Have a Singapore Sling at the Raffles Hotel (January, 2013)
Australia (and New Zealand)
2.       Scuba Dive in the Great Barrier Reef
69.    Go Zorbing in New Zealand
90.    Road trip from Melbourne to Cairns
Europe
22.    Attend the Monaco Grand Prix (Monte Carlo, Monaco)
24.    Run with the Bulls (Pamplona, Spain)
46.    Have a beer at Oktoberfest (Munich, Germany)
58.    Hike through the Dolomites (October 2017)
91.  Visit Temple Bar in Dublin, Ireland (January 2017)
92.    Walk to the top of the Eiffel Tower (Paris, France)
93.    Attend La Tomatina (Spain)
94.   Visit Pompeii, Italy
95.   Walk across one of the Spanish Pilgrimage Trails
North America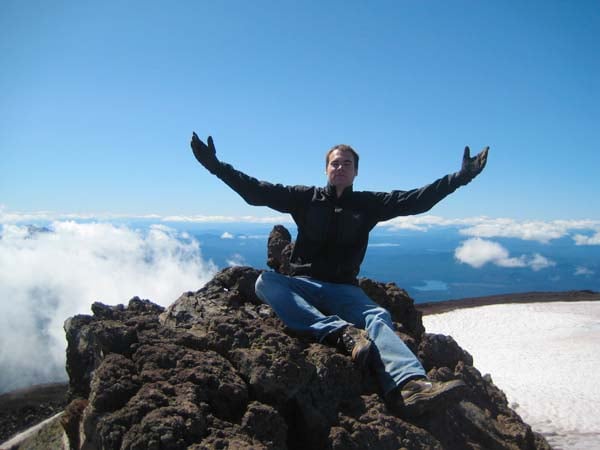 16.   Climb a Mountain (Completed August 29, 2009)
17.   Rock Climb in Yosemite National Park (Yosemite, California)
19.   Go Skydiving (Completed June 2006)
23.   Sell a House for a Profit
28.   Heli-Ski (Valdez, Alaska)
27.   Golf at Augusta National Golf Club (Augusta, Georgia)
32.   See Dave Matthews at the Gorge Amphitheater (George, Washington)
33.   Attend Coachella Music Festival (Coachella Valley, California)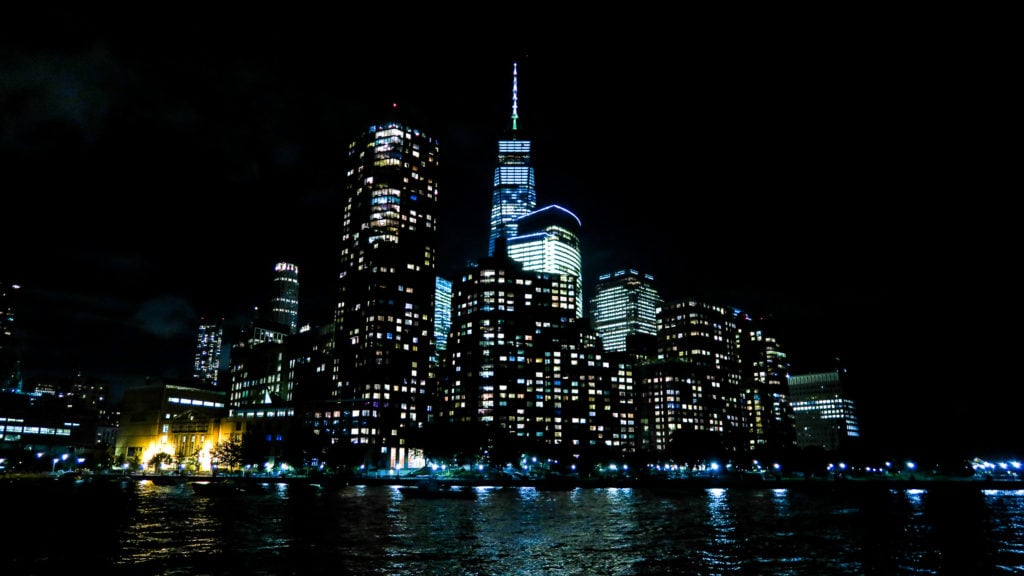 37.   Visit New York City (September 13, 2010)
42.   Ride Every Roller Coaster at Cedar Point (Sandusky, Ohio)
45.   Experience Burning Man (Black Rock Desert, Nevada)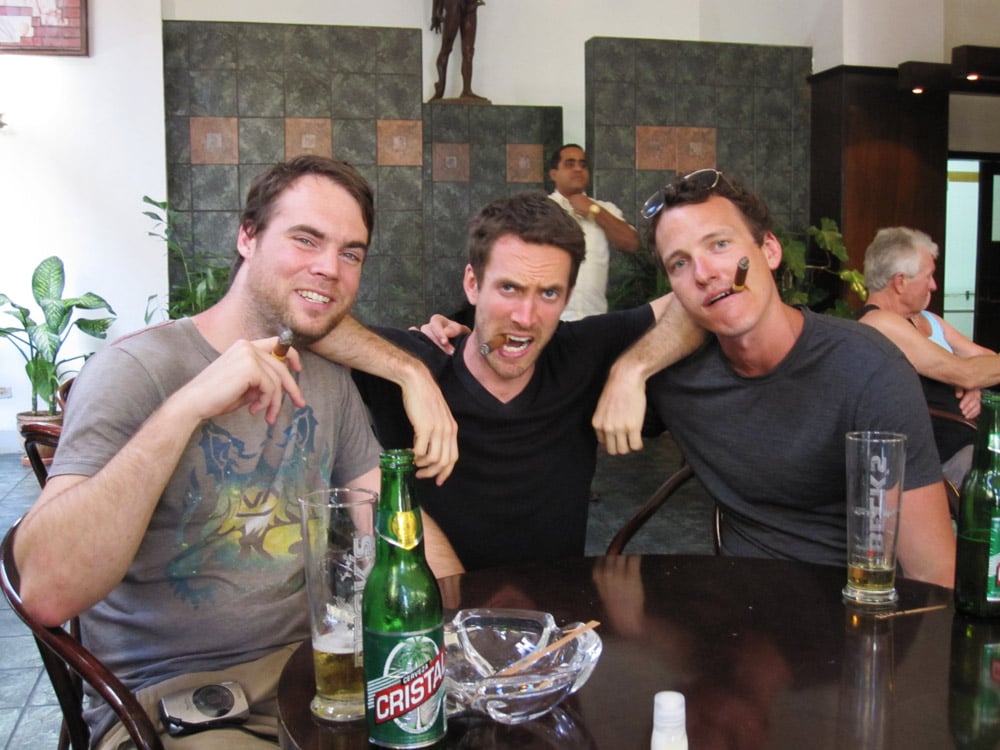 47.   Go to Cuba before the embargo is lifted and have a cigar (Havana, Cuba February 2012)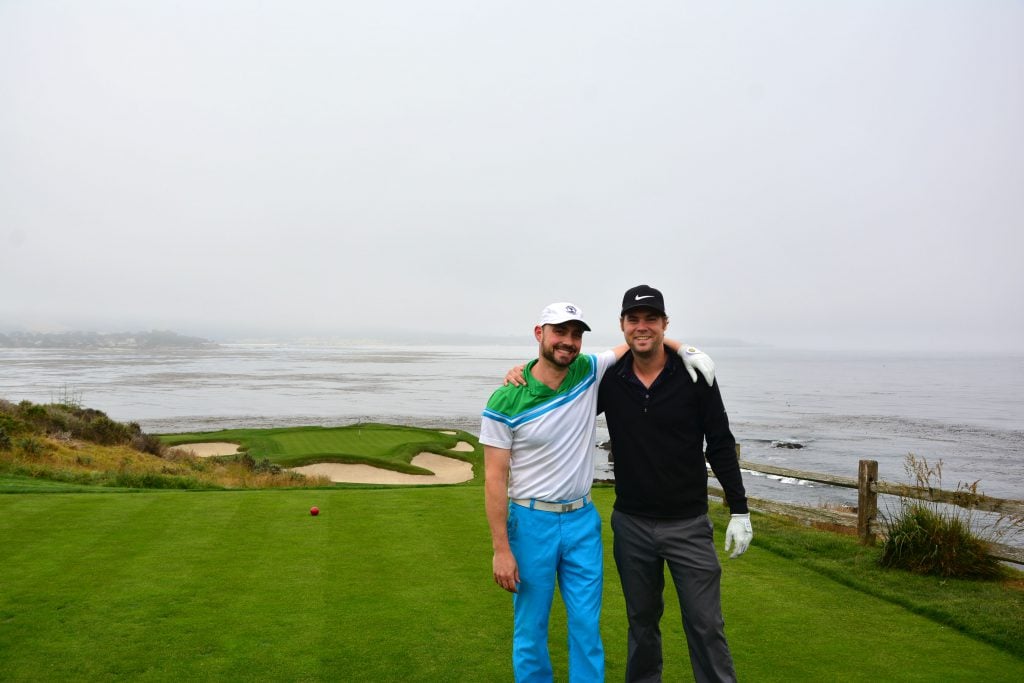 50.   Golf at Pebble Beach (California) (June 2015)
51.   Golf at Bandon Dunes (Bandon, Oregon) (November 2013)
56.   Be an extra in a Hollywood movie
57. Bungee Jump (Completed Summer 2006)
59.   Have a beer at a Deer Valley or Aspen ski lodge
64.   Whitewater rafter at Cherry Creek, California
96.   Take a road trip from LA to New York
98. Go wine tasting in Napa Valley (October 2013)
South America
1.   Hang glide over Rio de Janeiro, Brazil (Completed February 2009)
20.   Dance in the Rio Carnival Parade (Competed February 2009)
25.   Visit Iguazu Falls (Completed February 2009)
26.   Stay in the Amazon jungle for 3 days
70.   Visit Machu Picchu
5.   Visit Every Continent
a.       Africa
b.      Antarctica
c.  Asia (Completed January 7th, 2010)
d. Australia
e.      Europe (Completed June 12, 2007)
f.      North America (Completed April 4, 1985)
g.     South America (Completed February 16, 2009)
12.   Play guitar for one hour on a city street in a foreign country (Completed January 11th, 2010) See this post to 100 comments to see the video!
13.   Learn how to sail
14.   Sail from one country to  another
15.   Swim at sunrise in each:
a.     Asia
b.      Africa
c.       Australia
d.      Europe
e.      North America
f.        South America
44.   Travel for more than 3 months straight (Completed April 5th, 2010.)
49.   Go to each of the four major tennis tournaments
a.       Australian Open (Melbourne, Australia)
b.      French Open (Roland Garros, France)
c.       Wimbledon (London, England)
d.      US Open (New York City)
55.   Work at a resort hotel (Many times, starting in early 2010.)
67.   While traveling, stop at each guitar store I see and write a song, then post a video of it on the blog. Do this five times.
1) Krabi-Town, Thailand. (Completed January 12th, 2010, unfortunately, we were kicked out before I could make a video!)
71.   Go into space on Virgin Galactic
72.   Live for a month on a tropical island (cumulative completed July, 2010)
73.   Ski at 5 of the worlds best resorts:
a.       Whistler (British Columbia)
b.      Chamonix (France)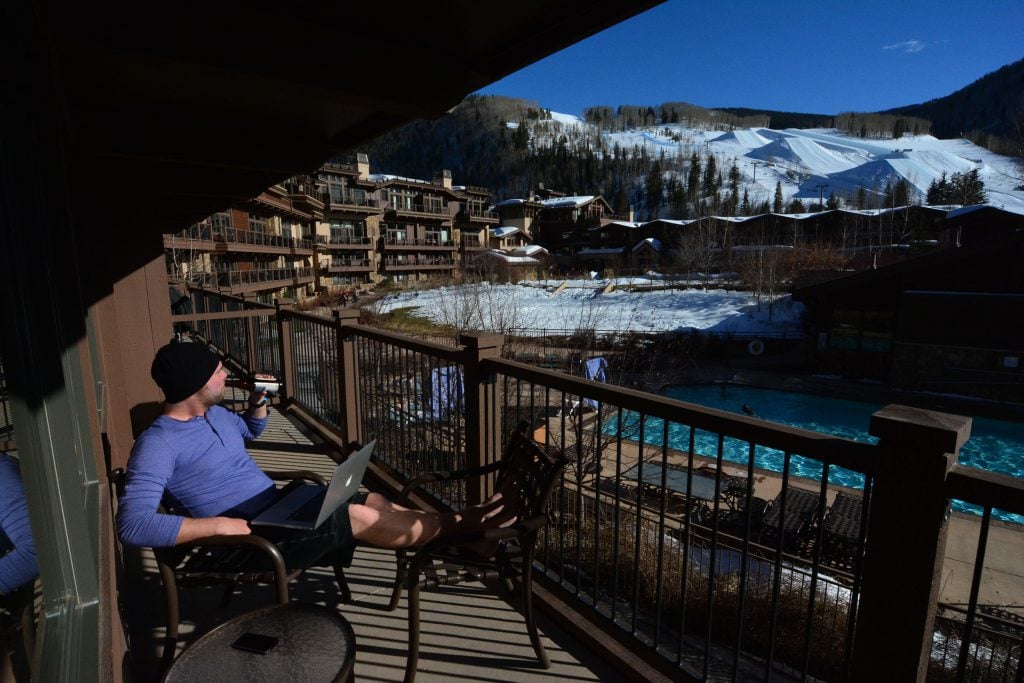 c.       Vail (Colorado) (January 2012)
d.      Park City/Deer Valley (Utah)
e.      Zermatt (Switzerland)
74.  Go to the airport and board a plane with no preconceived ideas of where it will be going (Bangkok –> Manila May 19, 2010)
75.   Go to a Vipassana retreat
76.  Take an international trip with my dad
77.  Take an international trip with my mom
3.   Get a photograph published
4.   Get an article I've written published (June 2012)
8.   Become proficient at Adobe Photoshop (2011)
9.   Own my own business (Completed February 2005 and September  2007)
a.       50 RSS Subscribers (Completed July 18, 2009)
b.      100 RSS Subscribers (Completed August 14, 2009)
c.       500 RSS Subscribers (Completed December 29, 2009)
d.      1,000 RSS Subscribers (Summer, 2010)
11.   Make a living off my own business (Summer, 2010)
18.   Learn a foreign language
29.   Bench press 200 lbs.
30.   Donate more than $1,000 to an important cause
31 .   Make at least one terrifying decision that will get me closer to my goals (Completed January 5th, 2010. Move to Thailand)
34.   Record an album with 10 original songs
35.   Achieve zero debt
36.   Drive a Ferrari (June 2015)
38.   Do something newsworthy (May 2011)
39.   Go for at least one month without internet
40.   Take dance lessons for:
a)  Salsa               b) Tango              c) Ballroom             d) Samba
41.   Swim with dolphins
42. Ride something larger than a horse (June 2012, Camel)
52.   Play tennis with a former or current top 10 player in the world
53.   Embarrass myself in front of a bunch of people (Completed July 2009)
61.   Compose at least one spectacular HDR Image
62.   Climb a 5.11 climbing route (personal best is 5.10+)
63.   Win (another) tennis tournament with at least 12 entrants)
65.   Wake up before 6 a.m. every day for 2 weeks (October 2014)
66.   Make $10 a day average from my blog/internet (Summer, 2010)
78.   Finish a marathon (Completed May 1st, 2011)
a) Finish a half marathon b) Run a 10k c) Run a 5k
79.   Create a list of my top 100 albums of all time
80.   Have coffee with the CEO of a Fortune 500 company
81.   Jam with Joe Bonamassa
82.   Write a manifesto
83.   Design a theme for this blog (June 2011)
84.   Write a book
85.   Shake hands with a President
86.   Reach 10,000 Followers on Twitter (2014)
a.       500 (completed November 15, 2009)       b.      1,000 (Summer, 2010) c.       5,000 (Fall, 2012)
87.   Start another band
88.   Fly in a Fighter Jet
89.  Create my own drink, and get it on the menu at a bar or restaurant ("The Ogle" – Gilt Club, Portland, Oregon)
97.   Speak in front of a large crowd. (June 5, 2011 World Domination Summit, March 4th, TEDxCMU)
99.  Taste a scotch that is older than I am (Las Vegas, January 24th, 2013. Glenlivet 50 year Old)
       101.   Drink a bottle of wine from my birth year (1985).
88.   Spend a day shooting video with Peter McKinnon
How to Accomplish Your Bucket List
There are five things I think make all the difference to actually being able to get things you want in your life done. I've done these things that I've found most people don't – and that's made all the difference in why I've crossed off so many items, and other people haven't.
Check out my this video:
Want more on this?
Check out the post that goes with this video.
What You'll Find on Location Rebel
The whole purpose of Location Rebel is to help people do more of the things they like to do in life.
Let's face it, most of us are in jobs that are just "ok", and we're not doing a very good job of really pursuing the things that excite us most in life.
That's what we help you do.
Specifically, Location Rebel helps you build a small business that you can run from anywhere in the world – so that you can pursue those things that make you happy, whether it be travel, hobbies, or just spending more time with your friends and family.
Head over to the blog to see our latest content and get started.