In 2008, I had a pretty good idea that my day job wasn't going to be a long-term solution for me.
However, it wouldn't be for another 18 months until I'd actually leave my job.
During most of those 18 months, I stayed stagnant and made no progress toward the goals I'd really set for myself – namely, traveling the world and building a business.
It wasn't because I didn't want to, but it was mostly because I didn't know where to start. 
In 2009, things started coming together a little bit more, but it really only took about 5 months from the time that I started taking action to the time I parted ways from my job.
It's amazing how just a little bit of action can go a very long way.
Your Excuses for Not Starting are Legit
All the time, I hear from people who want to start a lifestyle business for themselves but simply don't know where to start.
And you know what? I get it!
It can be daunting, especially if you've spent the last decade or two sitting in a cubicle building things for other people.
Then you factor in family responsibilities and keeping some semblance of social life, and the thought of actually doing more work in your spare time seems so ridiculous you don't do anything about it.
And then the cycle starts again.
Sound familiar?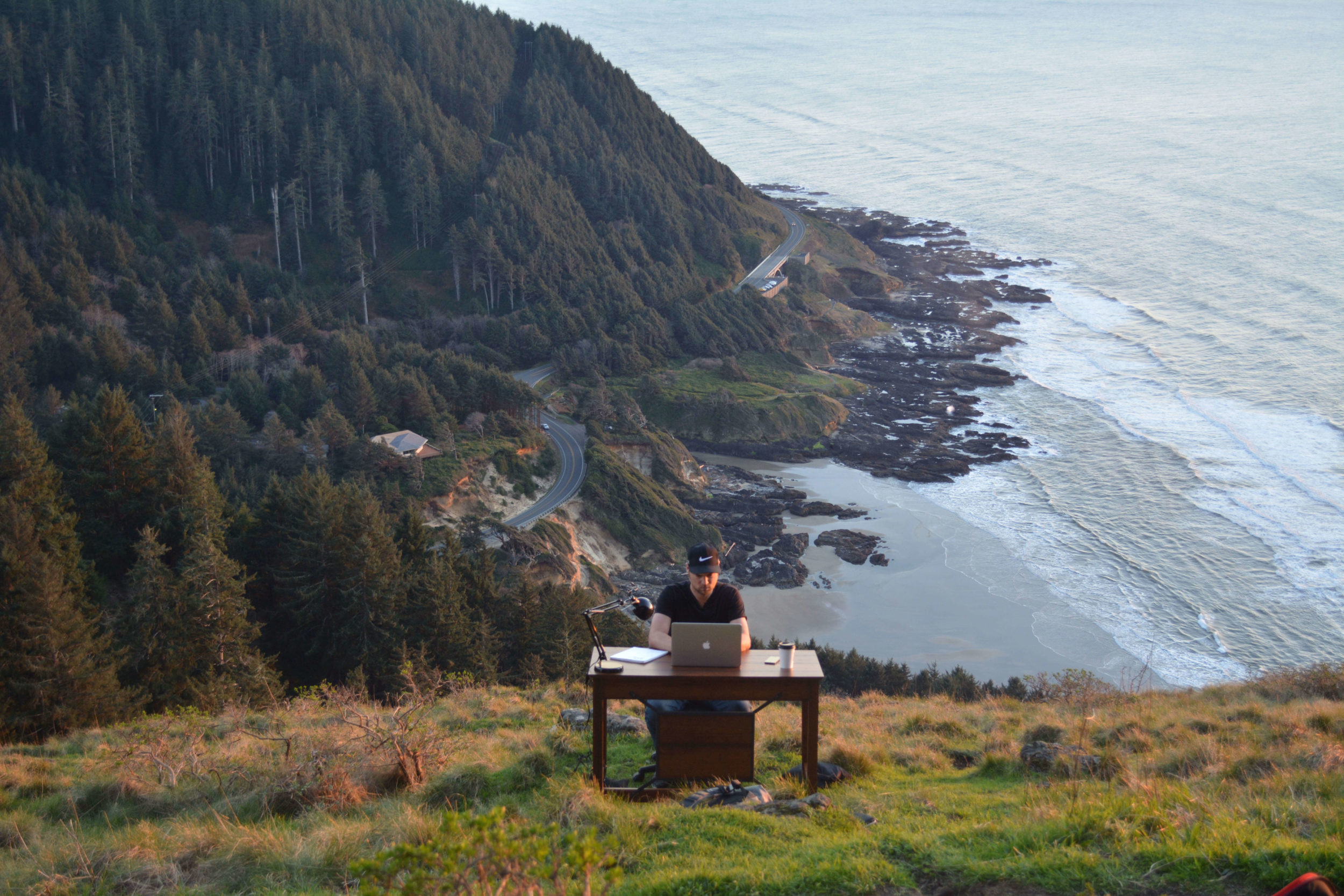 Here's some good news, it doesn't take as much drastic action as you think it does to start building a lifestyle business.
In fact, many of the most beneficial steps to building a business are probably things you either are doing or have been considering doing anyway; you just haven't realized it.
The goal of today's post is to give you 10 extremely actionable tasks that you can start doing today that will begin pushing you towards a business of your own and the lifestyle you've been wanting for years.
Here's how to start a lifestyle business:
Step 1: Get a domain, hosting, and install WordPress
Step 2: Send emails to 20 people living the life you want
Step 3: Find someone who has the same goals you do
Step 4: Do a brainstorming exercise
Step 5: Start freelance writing
Step 6: Get on job boards and send out LOIs
Step 7: Set attainable goals with "How to" actions
Step 8: Build a habit
Step 9: Improve your copywriting chops
Step 10: Create
That may or may not all make sense right now, so let's jump in and show you exactly how to start building a successful lifestyle business today.
Ready to take some action towards a better life? Sweet, let's do this.
Learn How to Make Your First $1,000 Freelance Writing (in 30 Days or Less)
Join over 40,000 people who have taken our 6 part freelance writing course. Sign up below and let's do this together.
By entering your email address you agree to receive emails from Location Rebel. We'll respect your privacy and you can unsubscribe at any time.
#1: Get a domain, hosting, and install WordPress
This is hands down the easiest, most tangible thing you can possibly do today to get closer to a business of your own.
Every blog I've ever created has been on WordPress. It's powerful, easy to use, and even easier to set up.
I don't care what you start building. It could be a blog, business website, or even a fan page for your favorite Spice Girl (hey, don't judge, that might be a great niche site). Doesn't matter.
What matters is that you get hosting a hosting account and install WordPress on your new domain.
You can do this in less than 15 minutes.
Once you feel comfortable with that, all of the other steps become much more attainable because you're removing one of the biggest technical barriers out there.
I personally recommend you start with Bluehost. It's less than $50 a year for your first year of hosting and your domain name.
Here's my review and why I think it's likely the best fit for you:
Action Step: Go through our How to Start a Blog tutorial. We take you step by step through every single stage of the process of getting a domain, getting hosting, and installing WordPress.
#2: Send emails to 20 people who are living the life you want
Who better to build a relationship with than the people who have already successfully done what you're striving towards?
I sent an email to Chris Guillebeau on March 6th, 2009, that completely changed my life.
We met for coffee, formed a relationship, and he became an essential part of my transformation from employee to entrepreneur. He became a mentor of sorts.
That being said, there's a right and a wrong way to approach influencers.
Don't give them a 10-paragraph essay about your problems and life story. They're busy; respect their time. Simply send them a quick note introducing yourself, and give a specific example of how something they've done or written has influenced you.
This opens up the door for further communication down the road.
Often your natural inclination is going to be to tell them as much info as possible and then offer them everything under the sun in terms of help. Don't go there.
Slowly build the relationship as an equal, and if there's an opportunity to meet them in person, go for it.
Action Step: Do this for 20 people, and there's a very good chance at least a few will develop into personal relationships that will be really valuable as you move forward.
#3: Find someone in the same place as you
Just as important (if not more so) is finding someone who is going through the exact same thing you are.
For me, it was my best friend Ryan.
He'd quit his job and moved to Hawaii, and as I watched him begin to live out his dreams, I sure as hell wasn't going to be the one who got left behind.
Having someone for accountability and support is so so important – especially early on.
There will be times when you struggle, you will feel like you're not making as much progress as you should be, and where you just want to give up on it all and watch more Netflix.
This is totally normal. But it also really helps to have someone who's going to keep you moving forward.
Action Step: Find a buddy you can connect with who is in the same boat as you, stay in touch, and support each other. Our LRA community is a great place to start.
#4: Do the brainstorming exercise
One of the most common excuses I hear is, "I want to do something, but I don't have any ideas."
I promise that you have way more ideas than you think.
I think you can start a website that will make you a couple hundred bucks a month around literally any topic. 
For example, I built a site around my love of golf. More recently, I started a new one all about cocktails and hotels.
So, what's the brainstorming exercise?
Make a list of every product, hobby, niche, and interest you have. Really think about how you might be able to build a site around it.
Seriously, spend 20 minutes on this. You should have at least 50 items.
Then begin narrowing down which ones make the most sense.
For more help with this, check out "How to Build a Niche Site that Brings in At Least $500 a Month."
For most people, it's not a lack of ideas. It's a lack of taking action.
Just pick something!
When you're first starting out, there is no wrong decision. Just going through the process will put you miles ahead of where you would have been otherwise.
Action Step: Read "How to Come Up with an Incredible Business Idea (and Validate It)". This will help you structure this exercise and come up with some great ideas.
#5: Start freelance writing
If you've been a reader here for a while, you know that I'm a firm advocate of a three-step process for building a lifestyle business:
Build Skills – If you don't know what you're doing, you won't be successful. Take the time to educate yourself.
Freelance – Pick one of the primary skills in the post above and build a freelance business around it. This will give you some income and the confidence to know you can make this work.
Take those Skills and Build Your Own Projects – Once you have the basics, you can do whatever you want. Membership sites, e-commerce, info products, affiliate sites – the list goes on.
That being said, there's one thing that's easier than most, which you can start making money with right now:
freelance writing
.
Hundreds of people have leveraged freelance writing inside Location Rebel to successfully transition into their own businesses online. It's the easiest way to start making money this week.
Here are a few ways to get into writing
B2B Writing: A lot of people have the experience to get into this and don't even know it
Ghostwriting: Thousands of people are looking for people to write posts for them behind the scenes.
Copywriting: Are you persuasive? Good at sales? Copywriting can be incredibly lucrative.
It's not always super sexy, but it's a fantastic way to make the transition from employee to employer.
You likely still have some freelance writing questions. This should cover nearly all of them:
Action Step: Start a daily writing practice. And if you need inspiration to just start writing, check out this post on the tools that can help you get writing every day.
#6: Register for Freelance Job Boards
Back in the day, I'd tell you to sign up for Upwork. Unfortunately, if you're just starting out as a writer, Upwork is not the best place to go.
It's very saturated, and it's a race to the bottom.
The best way to get freelance clients is actually by:
Picking a niche
Making a huge list of prospects in a spreadsheet (start with 100)
Setting aside time every day to send them an LOI
Follow up on those LOIs
Add more prospects to your spreadsheet
Rinse and repeat.
But that can be a little daunting until you get your feet wet in your business.
So the path of least resistance? Sign up for other freelance job boards.
It may take a while before you get a job through one of them (cold pitching is more effective), but what's important is that you take action. And this is a great way to do it.
We've got a list of over 100 places to get freelance writing jobs.
Also, look in your local area — you may find lots of local small businesses wanting to take on work. Word-of-mouth marketing is another great approach. One of our members found multiple jobs that way.
When looking for work, you have to throw everything against the wall, and the people that do? They're the ones that see success.
Action Step: Sign up for at least 5 of these websites to start looking for work. And start creating your spreadsheet. You can get 100 names in it in less than a week.
#7: Set attainable goals with how to actions
"Be making $1k/month by January" is not a good goal.
Why not?
Because you have no direct control over it – not only that, the time frame is way too far out.  Something like this can be a good thing to shoot for the long term, but you need much smaller, more attainable milestones throughout the process.
We like to call this the Milestone Mindset, and it's all about building a system that can help you achieve what you want.
As I mentioned, you'll have ups and downs, but if you're continually reaching your goals, you'll have much more confidence to stick with it.
Here are a few examples to get you going:
Buy a domain
Write my first blog post
Connect with 25 people in my niche on Twitter or LinkedIn.
Write your first piece of sales copy
Apply to a writing job
See where I'm going with this? Each of these are small but, more importantly, in your control. You can answer yes or no to "Did I do x?" — that's what help makes a great goal.
Set a ton of small goals for each week and month, and you'll slowly but surely make progress toward the business of your dreams.
Action Step: Take one big goal you have right now, and break it down into milestone baby steps.
#8: Build A Habit
One of my favorite business books is Atomic Habits by James Clear. When you're working for yourself, building good habits is more important than ever.
Start with one.  That one will make it much easier to form another and another…
For me personally, I rarely eat breakfast. So I decided to start making breakfast every morning. It's amazing how that one commitment has led to greater productivity and doing things like going to the gym every day.
Another great habit that will help your business is building marketing into your day. If you need to break it down by day of the week:
Mondays: Adding 20 prospects to my marketing list
Tuesdays: Sending out 10 LOIs
Wednesdays: Connecting with 25 people on LinkedIn
Thursdays: Sending out 10 LOIs
Fridays: Sending follow ups to everyone I emailed last week
If you make an hour a day of marketing a habit, you're going to get so much further with your freelancing career.
You can use a tool like Ask Me Every to help you stay accountable for this one keystone habit.
Action Step: Start small and pick one positive habit you want to build and set yourself a reminder to do it daily.
#9: Improve your copywriting skills
Life is all about selling. Whether you're convincing someone to go to coffee with you, buy your product, or simply side with you on which bar is best for drinks on a Friday night.
If you can sell and persuade, your life is going to be much easier.
It's important to note that I don't mean you should be deceitful or scammy in your persuasion. You should simply recognize it's a part of life and do everything you can to put yourself in a good position to succeed.
If you're going to do anything online, copywriting (persuading through written words) is especially important.
Luckily there are some resources out there that will get you moving in the right direction really quickly.
These are the resources that have helped me improve the most:
Action Step: Pick up one of the copywriting books (or any good copywriting book) and give it a read so you can start learning copywriting techniques.
#10: Create something
Anytime I'm feeling unproductive, I look at my desktop, where I have a note that says, "Are You Consuming or Creating?"
Regardless of what you do in your lifestyle business, you're going to be creating something. So you might as well start now.
Write a blog post, edit a photo, start a website – create something. If you get in the habit to create as much as you consume, you'll be amazed at how quickly things can progress.
Action Step: Try taking a 30 day challenge. Make it easy to start right now by creating challenge a that will help you take action starting today.
You don't need to spend any money or join any course to have a successful online lifestyle business. Anyone that tells you otherwise is lying – you can find all the information you need out there for free.
That being said, there are tools and resources that make the path much easier – and Location Rebel Academy is one of those resources.
It has detailed blueprints to help you with all ten of the previous steps in this post. It has a community of thousands of people who were exactly where you are right now – and have built successful businesses on their own.
Having that support system coupled with an exact roadmap for what you need to do is everything I wish I had when I was getting started.
You don't need this program, but I'd love to see you inside if you're ready to make a commitment to building a life where the only boss is yourself. It certainly will take a lot of the pain and confusion out of learning how to start a lifestyle business!
This post was updated for accuracy in July 2023.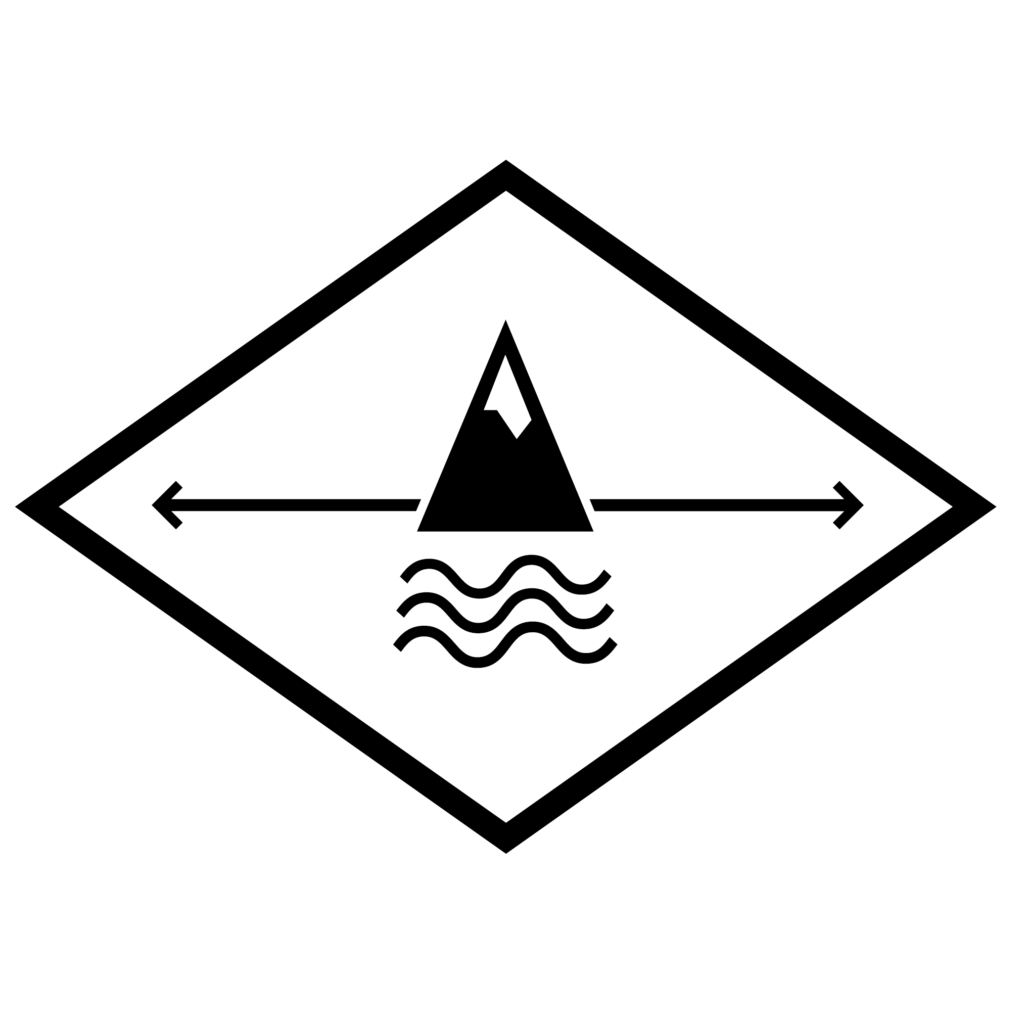 Sean Ogle
Sean Ogle is the Founder of Location Rebel where he has spent the last 12+ years teaching people how to build online businesses that give them the freedom to do more of the things they like to do in life. When he's not in the coffee shops of Portland, or the beaches of Bali, he's probably sneaking into some other high-class establishment where he most certainly doesn't belong.
Learn How to Make Your First $1,000 Freelance Writing (in 30 Days or Less)
Join over 40,000 people who have taken our 6 part freelance writing course. Sign up below and let's do this together.
By entering your email address you agree to receive emails from Location Rebel. We'll respect your privacy and you can unsubscribe at any time.