So, you need to know how to make $100 fast, huh?
I get it.
Sometimes we get in a bind and need to come up with some extra dough as quickly as possible.
We've all heard it said so many times, that money can't buy happiness.
But in the wise words of the 90s alternative band, Silverchair:
"They say that money isn't everything. I'd like to see you try living without it."
So while sure, at a certain point there's more to life than money. Yet, at a more basic level – it's something we all need.
Whatever the reason, you're here because you need to make $100 quickly – and this post is going to show you exactly how to do it.
Normally at Location Rebel we show you how to build long term wealth in the form of an online business.
But today it's all about how to make money online quickly. So most of these aren't long term business strategies, but they are ways you can start earning extra money online right now.
10 Easy Ways to Make Money Online: Starting Right Now
If video is more your thing, don't worry, we got you covered there. Check out the YouTube version of the post here:
And don't forget to subscribe for more help building a sustainable lifestyle business.
1) Fiverr Jobs: Sell Your Services on Fiverr
Never heard of Fiverr.com? Well let me enlighten you.
It's essentially a job board where people offer all kinds of services for Fiverr.
It started out solely as jobs for 5 bucks.
That has since evolved, but no matter what skills you have (ok, almost) you can post them up on Fiverr and get people to pay you money for them.
These can be as simple as logo design or some development work to more bizarre things like writing a Tinder profile for someone, or editing a photo to make it look like Obama is holding a plaque with your business logo.
The sky's the limit.
2) Make Money on Your Phone with User Testing
There are literally millions of apps out there. Some good, some not so good.
But the smart app developers do a lot testing beforehand to make sure, you know, their app doesn't suck.
But how do you go about getting real user feedback in a timely manner?
Well some developers use a service called User Testing in order to have real people test out their apps.
And that's where the opportunity is for you, to become one of those testers.
You sign up for the service, test out the app on your phone while recording your thoughts and experience with it, and then you get paid!
Simple as that.
The tests generally pay around $10 each, and take 10-20 minutes to do. So if you're trying to figure out how to make $100 fast, this is one of the best starting points out there.
Learn more about User Testing Here.
3) Make Money on Amazon: Sign up Amazon Affiliate Program
What if I told you there was a way to get paid every time one of your friends or family member bought something off Amazon?
Well guess what, you can.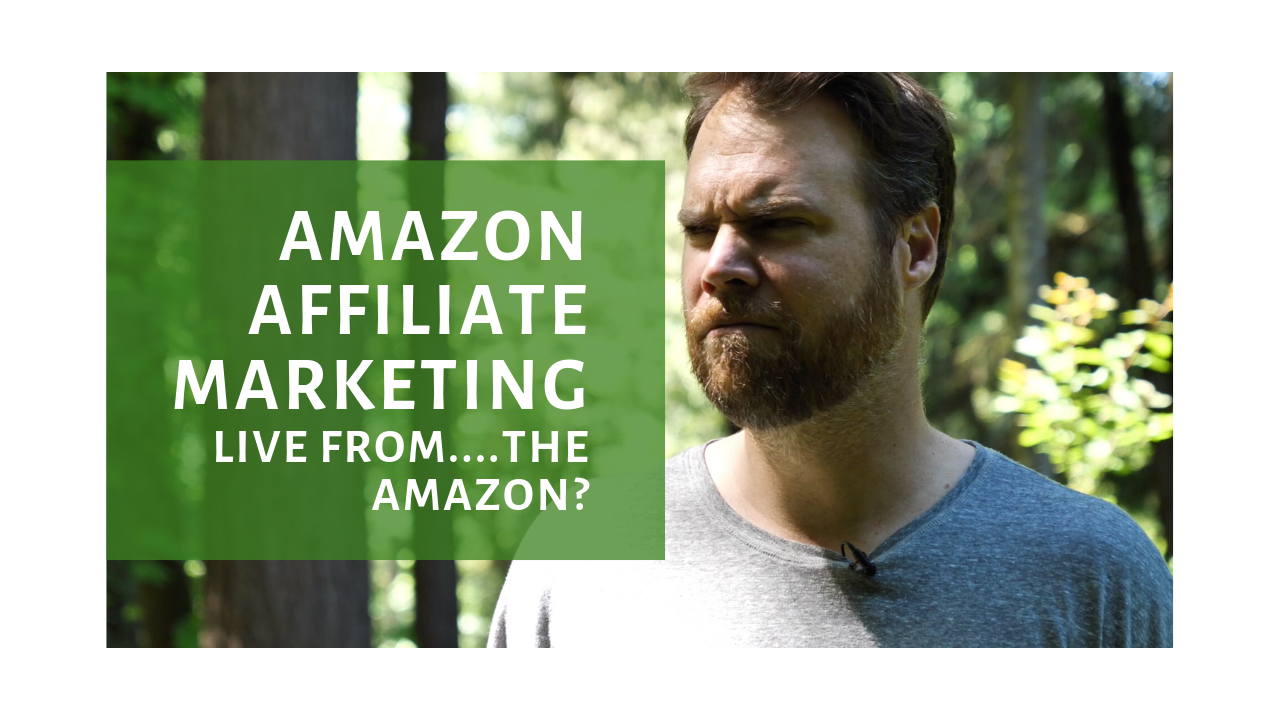 If you have an online presence (it can be small), you can sign up for the Amazon Affiliate Program, which allows you to get a special link for any product sold on the site.
And then if someone buys anything through that link? You get paid.
Now, it's generally a small percentage of the overall purchase, but that can add up.
More About Amazon Affiliate Marketing:
4) Sell Stuff on Ebay, Etsy, or to Clothing Shops
Let's face it, we all have some stuff lying around that we have no need for. Most of it is probably junk, but some of it is going to be worth something.
I've made a few thousand bucks over the last few years selling stuff on Ebay I didn't need any more. It was essentially free money.
And if you really dig it, you can start hitting estate sales, thrift shops and other places to find hidden gems you can sell for more money.
Think of it like an urban treasure hunt!
Ramit has some awesome tips about how to actually get your stuff to sell on Ebay.
5) How to Make Money at Home: Take Surveys on Survey Junkie
Wouldn't it be great if there were someone out there that would pay you to sit around in your sweats at your computer, while you drank coffee, and listened to podcasts?
Great news!
That's exactly what they'll do at Survey Junkie.
If sitting on your ass at your computer and making money is your jam, then this is for you.
You'll get paid a few bucks for every survey you complete. It isn't sexy work, but you can do it during your free time, wherever you want, and get some beer money for the weekend.
6) Make Money Freelancing: Check out Freelance Job Boards
If you're a regular Location Rebel reader, then you know that I think freelance writing is the easiest way to make $100 a day online.
But it doesn't just have to be for people starting a writing business.
There are so many freelance job websites out there, that there's all kind of potential for work. This is especially true if you have any kind of design or development skills, as those are in really high demand.
You might be surprised when you take an hour or two and apply for some jobs, just how much potential there is if you start pursuing this type of work.
More About Freelancing:
7) Make Money Selling Shirts: TeeSpring is Your New Best Friend
Ever wanted to have your own business but were put off by the high learning curve of finding a factory to make your product, investing in inventory, and all of the other barriers of product manufacturing?
Well, I've got news for you – TeeSpring takes all of the risk out of it.
TeeSpring is a company where you can design tee shirts, mugs, hoodies etc. and they'll make everything for you.
The great news is that it's all on demand, so you don't have to worry about carrying inventory or investing in thousands of dollars of products.
There's also no fee upfront. They only make money when you sell stuff.
They have a set fee, and then you set the price. So if their fee to make a shirt is $10, and you set the price to $25 – you'll make $15 for every one you sell.
If you're serious about this, here are 7 things to keep in mind to make sure you're successful as you start on TeeSpring.
8) How to Make $100 Fast: Become a Hosting Affiliate
This might be my favorite way to make $100 fast online.
Why?
Because it is both easy and helpful.
Above we mentioned the Amazon affiliate program, which will pay you a small percentage of every sale.
Well, web hosting companies have notoriously high affiliate commissions. Often $100 or more per sale.
So do you have a friend or family member who wants to start a blog?
Great, here's what you do.
Sign up for your hosting affiliate program of choice, and then give them your link.
They sign up, you help them setup WordPress and get their site going.
You'll get paid, and they'll have a shiny new website. Simple as that.
More About Hosting Affiliate Marketing:
9) Make Money You Already Have: Cancel Subscriptions
These last two are less about ways to make money, but rather a way for you to keep more of the money you already have.
One big one is to cancel subscriptions you're no longer using. Often we forget all about these, and before we know it there's an extra few thousand dollars a year that we didn't even realize we were spending.
A few months back I canceled a few things I hadn't used in months, and it saved me close to $3,000 annually. That's a HUGE chunk of money that I didn't need to be spending, and is just as good as making an extra $3k.
10) Save More Money: Use Digit to Make This Super Easy
Digit is a personal favorite of our LR Community Manager Liz.
It's a really cool service, where it takes a small percentage out of your bank account every month and puts it in a separate account. You can set up how much it is, but it's usually a nominal amount that you'd never notice.
Until you check on it months down the line and realize that you've saved up hundreds of dollars without even trying. Often this is money you would have spent otherwise – and this is great if you have something you've been wanting to save up for, but lack the discipline to do it.
Check out more about Digit Here.
More Ways for Learning How to Make $100 Fast Online
These are just a handful of my favorite ways to make money online right now, but if you're looking for more help, then I suggest checking out the resources below.
And if you know you're ready start building a lifestyle business, and want a little hand holding? Sign up for our free 6 day email course, and you'll be on your way in no time.