The primary goal here at Location Rebel is to help you build a freelance writing "bridge business" that can bring you to $3,000+ a month.
Why?
Because if you do that, you have options.
You can pay your bills while you build a side hustle…
You can support yourself as you backpack around the world…
You can quit your job, work from home, and grow your business.
Freelance writing is the best "bridge." I know to take you from where you're at now to where you want to be.
However, over the last few years of helping people do this full-time, I've received more and more questions and comments asking, "Is freelance writing dying?"
Whether it's a rise in competition, an increased focus on social media, or the rise of AI writing tools — some of you seem to be concerned that freelance writing isn't going to be a viable industry over the long term.
So, today we're looking at the future of freelance writing and answering the question, "Is it dying?"
Freelance Writing in 2023: "The Market is Too Saturated"
Let's get this out of the way right now.
The market is not too saturated. Yes, there are millions of people who identify as freelancers in the world.
There are also millions of jobs for freelance writers of all types.
And here's the secret most people forget. Most freelancers simply aren't very good.
They don't know how to find work, they don't know how to build relationships, and they aren't willing to learn.
There's ALWAYS room in the market for good. 
And these days, it really just comes down to being "less bad" than everyone else. And if you truly invest in yourself, pursue freelance writing with vigor, and are willing to learn?
Then you might be surprised at just how much work is available.
Want to know how to make sure your pitches look better than everyone else's?
Watch me break down and rewrite one of the worst pitches I've ever received.
Remote Work is Bigger than Ever
In 2020 more people worked from home than ever. According to Stanford University research, 42% of the U.S. labor force is now working from home.
FORTY-TWO PERCENT.
That's insane.
And that number isn't really going anywhere. Now that people know they can work from home most of the time, or at least 3 days a week, it opens up opportunities to hire a much broader array of people to work with you.
Rather than being limited to people in your city, you can begin looking for talent all over the world. 
Savvy companies are also realizing that often they can hire a freelancer for certain jobs, such as copywriting, pay them well, and still have it be less expensive than hiring an employee full time.
On average, a company saves $11,000 for each telecommuter they hire, according to Global Workplace Analytics.
So it's benefitting companies in more ways than one to hire both remote freelancers and employees.
For all the negatives that COVID had across the planet (and there were many, believe me), it actually created more opportunities for those of us looking for freelance work.
But it is also creating more remote jobs as well…
Learn How to Make Your First $1,000 Freelance Writing (in 30 Days or Less)
Join over 40,000 people who have taken our 6 part freelance writing course. Sign up below and let's do this together.
By entering your email address you agree to receive emails from Location Rebel. We'll respect your privacy and you can unsubscribe at any time.
When Freelance Doesn't Mean Freelance
For many of us, the term "freelance" isn't necessarily about working with different clients and truly running our own business.
Rather, I've found that in 14 years of running Location Rebel, most people just want to be well compensated while also having some increased flexibility in their lives.
They don't actually want to be a freelancer, but rather they want the lifestyle that freelancing brings.
Going back to our point about the rise of remote work, there are more opportunities than ever to get a real remote job for one company as a writer or in a role that is writing heavy (digital marketing, editor, content creator, etc.)
There have been countless Location Rebel Academy members that follow this path:
Join the Academy and spend time learning new skills and getting their first freelance jobs
They freelance for 3-24 months, perfecting their skills and building confidence
They find a full-time remote job for a company they're excited about while retaining the work-from-anywhere flexibility with more stable pay.
Freelance doesn't always mean "freelance." It's often just a synonym for doing work that provides flexibility and freedom so many of us crave.
What's Old is New Again (Blogs vs Social Media)
One of the great things about freelance writing is there are tons of different types of it. Content writing, B2B writing, email writing, creating newsletters, copywriting — the list goes on and on.
When I started this site back in 2009. Blogs were the thing.
We all had blogs we'd check daily.
Now with Instagram, TikTok, Pinterest, and others being so big, blogs haven't been given as much love as they once had.
But let me ask you a question:
When was the last time you searched for something on Google and had anything show up on Instagram? Facebook? TikTok?
That's what I thought.
And you don't want to let your business be completely run by an algorithm. If something changes and you don't have a way to collect email addresses?
You've just lost a huge chunk of your audience, maybe for good.
As social media has become very saturated, smart businesses are recognizing the impact well-written content can have on their business in terms of traffic, leads, and sales.
What's old is new again, and we're seeing more and more businesses get back to the idea of creating written content.
And to do that well? You need people to write it.
The Reality of Artificial Intelligence
I've had a surprising number of people tell me AI is going to take over freelance writers' jobs.
AI is not going to take every freelance writing job, at least not any time in the near future.
But it is worth discussing. Because I do think some jobs my be in trouble.
As AI gets more and more advanced, you'll hear about services touting great AI-written articles.
The problem is, most of them aren't great. Right now, it's pretty damn good, and it's a shiny new toy.
That means some brands are going to go all in on it.
I've already seen job postings calling for writers to help with prompts and AI edits.
For freelancers, I view AI as a tool writers will be able to leverage rather than something that is going to outright replace them.
However, will say as we move into 2024, it is getting better. Quickly.
There's a service called Content at Scale that legit feels like magic. But for as good as it is, it will always need a good writer steering it in the right direction to truly create content that is good enough for someone like me to want to publish it.
Best AI Writing Tool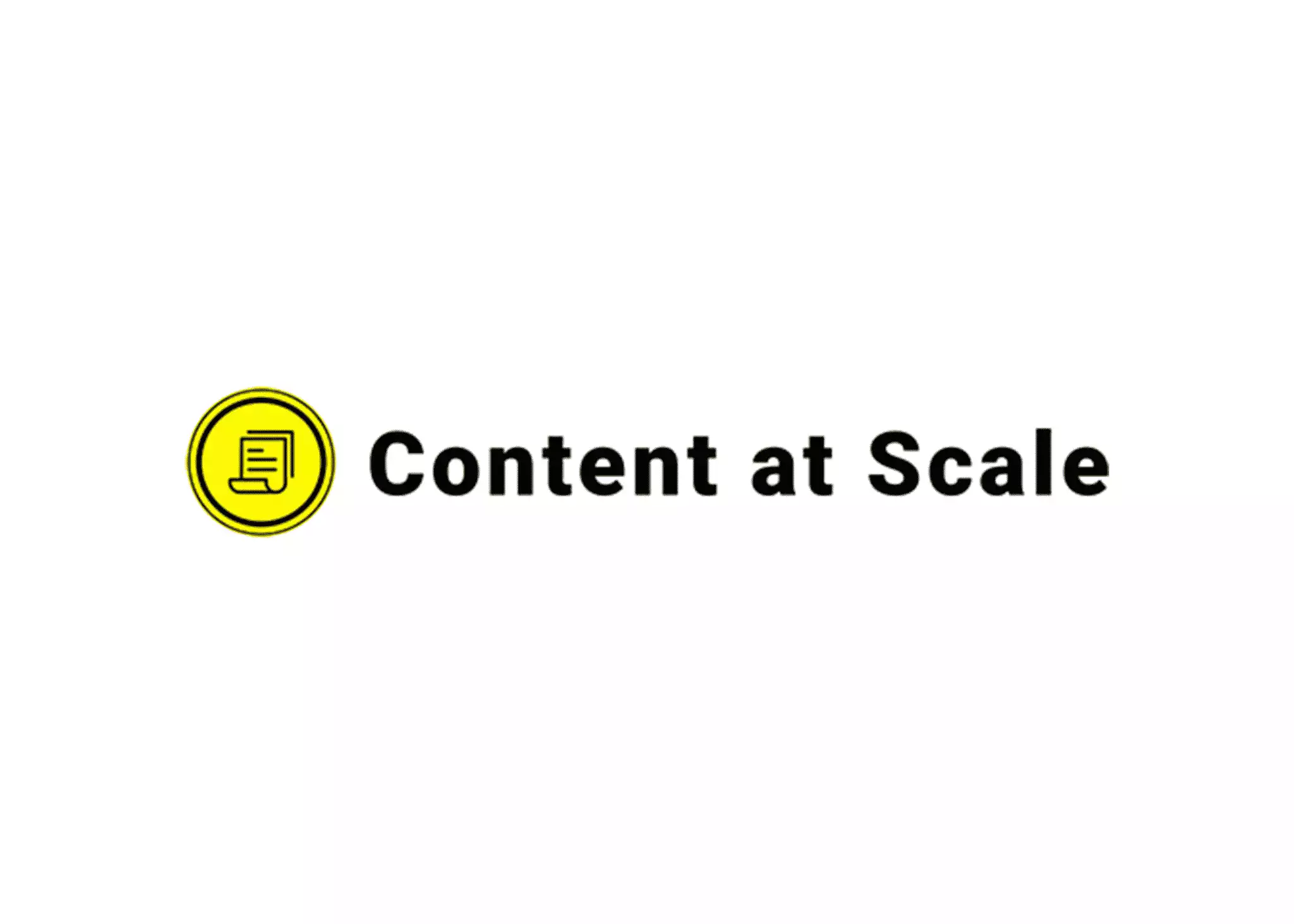 Content at Scale: An AI Tool for Long Form Content
Simply put, this is the only AI writing tool I can recommend for long-form content. It's not perfect, but it's as close to magic as I've seen from an AI tool. Highly recommended.
Learn More
We earn a commission if you make a purchase, at no additional cost to you.
Even very well-regarded tools like Grammarly (which is great) aren't perfect. I always have some manual corrections I need to make after I run something through the service.
Highly Recommended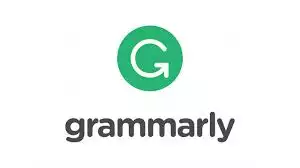 Grammarly: World's Best Proofreading Service
If you're a writer, blogger, or freelancer, Grammarly is your new best friend. It will check all your work, and help you avoid embarrassing mistakes.
Check it Out
We earn a commission if you make a purchase, at no additional cost to you.
The writers who will stand out are those that are strategic.
Freelance Writing is Not Dead. It's Not Dying. It IS Evolving.
Freelance writing is not dead. It's not even dying. But it is evolving.
This creates an opportunity for writers who embrace the changing landscape of remote work and technology.
It also creates opportunities for those who recognize technology but still strive to have a personal and human touch with their work.
This is the number one thing, in my opinion, that separates successful freelance writers and unsuccessful ones: being real.
Don't take shortcuts, don't try and use templates and mail merge for all your pitches. Strive to create genuine relationships, be genuinely helpful, and the favor will be returned in the form of well-paying, interesting work.
Freelance writing is here to stay, and it's still the best way to build a business for yourself quickly in 2023 and beyond.
Want me to help you build your freelance writing business? Check out our free six-day course, and let's do this thing.
Sean Ogle
Sean Ogle is the Founder of Location Rebel where he has spent the last 12+ years teaching people how to build online businesses that give them the freedom to do more of the things they like to do in life. When he's not in the coffee shops of Portland, or the beaches of Bali, he's probably sneaking into some other high-class establishment where he most certainly doesn't belong.
Learn How to Make Your First $1,000 Freelance Writing (in 30 Days or Less)
Join over 40,000 people who have taken our 6 part freelance writing course. Sign up below and let's do this together.
By entering your email address you agree to receive emails from Location Rebel. We'll respect your privacy and you can unsubscribe at any time.