Passive income is the holy grail for most of us. It's the reason we were first drawn to the idea of a lifestyle business, making money online, and working for ourselves.
I still remember my very first successful affiliate promotion.
I was living in Bangkok and it was 10:55pm on a dreary night.
At 11, a new product launch went live and I'd written a review about it.
I decided to walk down the street to get coffee, and I returned at 11:05. I opened up my email to find 5 emails saying "Congratulations! You've earned a commission of $126.50!"
Over $500 in a span of 5 minutes. That was the moment I realized that the whole "passive income" dream actually could be more than a dream.
I went on to make thousands of dollars from that one product alone.
How to Make More Passive Income
There are a lot of different ways to make passive income. Assuming you know a little bit about affiliate marketing, and you have a niche site already – there are probably a lot of things you haven't thought about or considered when it comes to optimizing your business to make more passive income.
That's where this post and video comes in.
Today, I'm sharing 31 ways to make more passive income over the next 7 days. If you implement even a fraction of these tips, you'll be setting yourself up for long term success, and a much bigger bank account as well.
Ready to dig in? Let's do this!
1) Install a Product Review Plugin
Do you do product reviews on your blog? By adding a dedicated product review plugin, you're going to not only gain more authority with readers and search engines, but it gives an opportunity to call attention to your affiliate links as well. I'm bummed that my personal favorite plugin is no longer supported, but here are 6 other great options.
Read: How to Make More Money with Affiliate Product Reviews
2) Encourage New Subscribers to Reply to You
The single most effective marketing and relationship-building strategy I've ever used is to get people to reply to me. When you sign up for my email list, the first email I send will ask you to hit reply and answer two questions:
What are you struggling with
What does your perfect day look like?
I've had over 15,000 people respond over the years, so not only do I learn a ton about them and their problems, it helps them clarify what their problems are, as well as what a potential solution looks like.
Then when I actually give a thoughtful response back? Minds get blown, and I'm more likely to have a new Location Rebel Academy member.
Here's the story about how I learned this strategy.
3) Run Facebook Ads
If you can create a marketing funnel that converts cold traffic from Facebook? You'll have cracked one of the biggest codes there is when it comes to passive income.
4) Do a Webinar for an Affiliate Product
No product? No problem! If you have an email list, hosting a webinar for an affiliate product can be a great way to build revenue. You can automate this after the fact and build a nice passive income stream.
If you have your own product? Even better! You'll make more money and it's even easier to automate it and make the sale.
5) Install Opt-in Monser to Build Your Email List
These days I think OptIn Monster is the best WordPress plugin for creating opt-ins and building your email list. I'm currently migrating over to that from Sumo.
6) Create an Evergreen Email Funnel
This is the precursor to being able to run Facebook ads or do a webinar. Whether it's for a product of your own or an affiliate product, email is the most powerful way to sell. In fact, solely through email we regularly make over $50k from our launches.
7) Look at Your Google Analytics for Trends
If your site is established I guarantee there are posts that are doing better than you think and are under-monetized. Look at Google Analytics to figure out what those pages are, and then find a product of your own or affiliate product in order to monetize it.
8) Improve Your Headlines
If you can't get someone to click on your website and posts, then there's no way you'll ever make passive income.
Read: 15 Blog Post Titles that Get Clicked. Go through your site and update some of your older headlines.
9) Update Your Podcast Links
Have you been on podcasts over the years for a different site or brand you have? Take the time to email those podcasts and see if they will update their show notes to include your new website, or perhaps a specific new post you're looking to drive traffic to. I've found about 80% of the time sites will happily oblige if you've got a good relationship with them.
10) Improve Your Thumbnails
This is particularly important if you use video for your passive income strategies. It's a pain to have to do, but similar to your headlines we just mentioned, if no one clicks on your posts or videos, you won't make any money. So spend time to create high-quality and creative thumbnails for your blog posts and videos.
11) Add Images to Your Posts
A blog post or product review that is all text lacks personality. You're telling rather than showing. By adding more images, you're able to tell a more compelling story while also establishing your expertise. So make sure you're using high-quality images on your site.
Bonus points if you can use real photos you've taken, and not just cheesy stock images.
12) Run Display Ads on Your Site
This is pretty controversial because they're a nuisance. But a few years ago I finally took a chance and ran display ads on Breaking Eighty.
I did it as an experiment and was curious to see how it affected my readers.
Since launching them, I haven't had a single person complain about them, and last year I made nearly $100k from my ads.
That is literally free money, I did nothing else other than add them to the site.
I have other friends with higher-traffic sites that make more than that a month.
I'd recommend Mediavine if you're interested in this type of passive income strategy.
13) Install the Lasso Plugin
Lasso lets you create beautiful display boxes for any affiliate product you want. And if you use an Amazon affiliate product, it will automatically update the price as well. This is probably my favorite affiliate plugin on the market right now.
Here's my full Lasso Review.
Here's what a Lasso box looks like: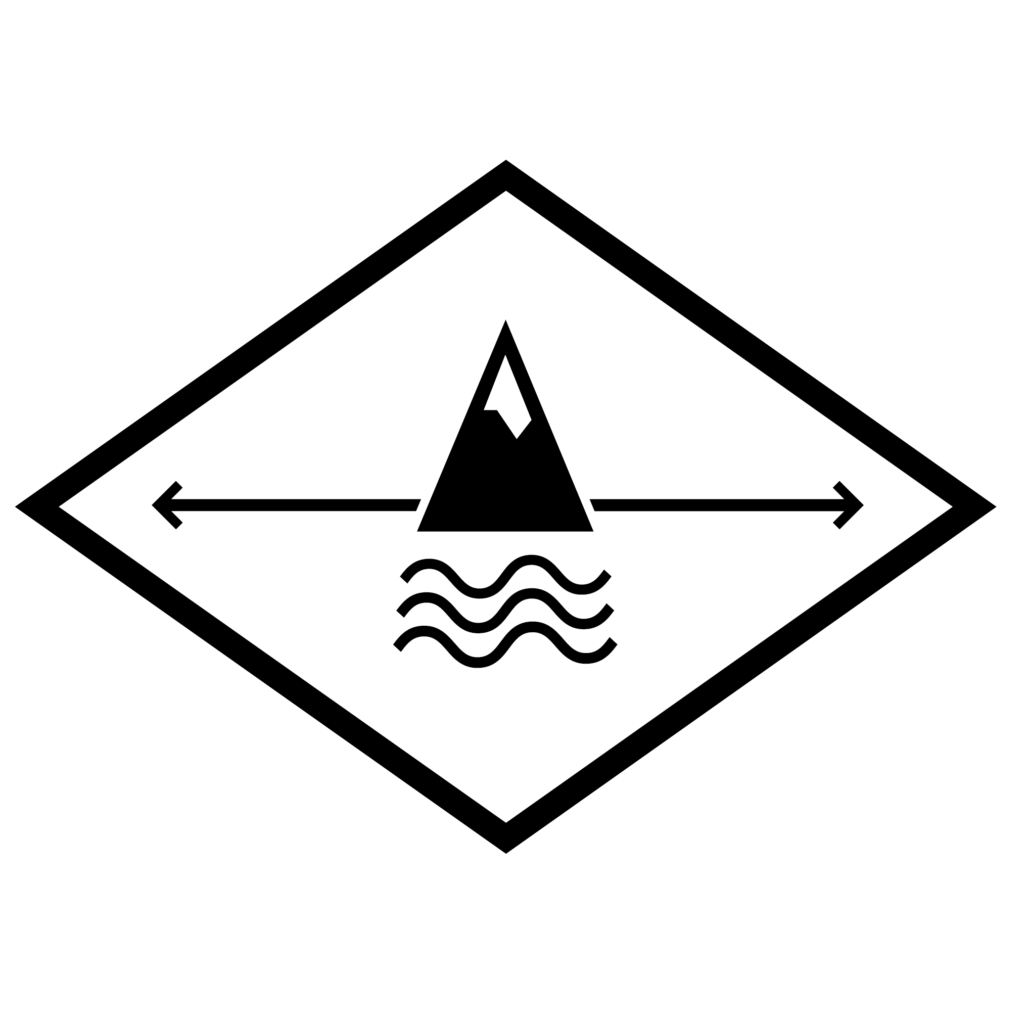 14) Interview Affiliate Managers About their Most Successful Affiliates
They already know what works, no need to reinvent the wheel here.
15) Improve Your On-Site Linking
Everyone knows you need to try and get more links from other websites, but we often ignore linking on our own website. Make it a habit to link back to other posts of your own from each new post on your site. This will help Google more easily crawl your content and has the potential to give you a nice boost in search rankings. More traffic = More income.
Read: 5 Powerful Link Building Strategies that Will Get You Results
16) Join an Online Community
Find other people who are working to build passive income. Some of my most effective strategies have come from people I've met in other online marketing and blogging communities.
Not sure where to start? Well, I hear Location Rebel Academy is pretty solid 🙂
17) Get on Instagram
This may seem like a generic tip, but a single link on my Breaking Eighty Instagram page is responsible for over $50,000 a year in passive income.
18) Try Guest Posting
Guest posting is a great way to both build more traffic, build relationships with other bloggers, and get high quality links that increase your search rankings.
Make a goal of doing 10 guest posts in the next six months, this could give your business a big boost.
Here's how to pitch a guest post properly.
And whatever you do, please, PLEASE don't send pitches like this:
19) Start a YouTube Channel
I started our Location Rebel YouTube channel in part because I wanted a change of pace from blogging. What I didn't expect was that it would turn into our biggest source of leads for Location Rebel Academy. Now over half of our new members find us via YouTube.
All it takes is one video to have a huge impact on your revenue. By my best estimates, this one video alone is responsible for nearly $100,000 in passive income since it was published.
20) Look at Other Affiliate Programs
Have you been only relying on, say, Amazon? That's a bad idea for a number of reasons, but you might find that other affiliate programs pay much higher commissions for the same products. Do a little research in your industry to see if there's a better fit.
21) Improve Your Page Speed
This is one of the biggest search ranking factors out there. If your site is slow, it's probably causing more harm than you think.
If you know you need to dramatically improve your page speed, I'd check out WP Rocket. This is the single best thing I've done for my own page speed.
22) Improve the User Experience on Your Site
Do you have crazy popups? Terrible navigation or menus? A small or unreadable font? All of these design elements could be hurting you. In 2021, Google started taking even more things like this into account for their search rankings. So take the time to fix them, and you might get a nice boost over all the people who didn't fix their issues.
23) Take a 10,000 Foot View of Your Website
Take a weekend and really assess what your site and brand is all about. Is it clear? Are you niched down enough? Who specifically is your audience? What are they looking for?
Sometimes we get into the weeds of our business and fail to look at the big picture. Especially if your site has been around for a while. By taking a step back and pivoting if necessary, you could make things even more successful than they already are.
24) Create a Comparison Post Between Two Popular Products
This can be one of the most effective ways to make affiliate income, especially if you're an affiliate for both products.
This post between SkyTrak+ and FlightScope Mevo Plus is one of my most recent examples of this.
You can also do best of comparisons, which work great as well. Here's an example of the best golf launch monitors.
25) Brainstorm a List of What Your Competitors are Doing
What is your competition doing better than you? Make a list, and then fix all of those issues on your own site.
What are things you're doing better than your competition? Double down, and be so good that no one can replicate it.
26) Spend an Hour Doing Keyword Research
Blog posts or videos, no matter how good they are, can live or die by your keyword research. If no one cares about a subject or isn't searching for it, then it doesn't matter how good the post is – it won't make you any money.
Spend time doing the keyword research so you can ensure there really is an interest in what you have to say.
Here's how I go about doing keyword research:
I use SEMrush for all my keyword research and would highly recommend you check it out. Here's my detailed SEMrush review.
27) Optimize Your Site for Google Discover
Google Discover is one of the absolute best ways to drive massive amounts of traffic, yet hardly anyone is talking about it. Do yourself a favor and spend some time optimizing your site for this.
Here's an overview of how it works.
28) Create Your Own Product
I've made more passive income from my own products and community than any other method. By far.
Start small, and create a low priced product that solves one very specific problem.
Here's an example of one of mine. It's for people who want to start an online business, but don't know where to start.
29) Create Your Own Paid Newsletter
Do you feel like you have compelling, entertaining, and useful information that you could put out on a regular basis? Consider starting a paid newsletter. They're all the rage these days, and it could be an excellent way to dip your toes into the (mostly) passive income business model.
Here's how to get going with one.
30) Create Your Own Membership Community
Do you have a way to bring together a niche group of people around a common interest? Then a membership community may be the perfect business model for you. My Eighty Club community is a perfect example of this.
It's specifically for private golf club members, who like to travel and geek out about golf on the internet. That's a specific target market. But if you fit in it? It becomes a no-brainer to join.
The more you can niche down with a community the easier it is to get the right members to join.
Read: 4 Types of Membership Sites that Will Crush it This Year
31) Add More Personal Stories to Build Trust
This is one of the most important things you can do with your brand. The more your readers trust you, the more likely they are to buy from you.
Remember, before people buy from you, they have to buy into you.
This video elaborates a bit more on the idea of trust:
Do all of These? Make More Passive Income
It really is as simple as that. Even though some of these tips might not seem like ways to make more passive income, every single one of them is improving on some aspect of your business that will lead to more money.
Want help building a niche site of your own, so that you can also make more passive income? I got you. Check out our free guide to building your first niche site.
Learn How to Make Your First $1,000 Freelance Writing (in 30 Days or Less)
Join over 40,000 people who have taken our 6 part freelance writing course. Sign up below and let's do this together.
By entering your email address you agree to receive emails from Location Rebel. We'll respect your privacy and you can unsubscribe at any time.
What to Read Next?
Sean Ogle
Sean Ogle is the Founder of Location Rebel where he has spent the last 12+ years teaching people how to build online businesses that give them the freedom to do more of the things they like to do in life. When he's not in the coffee shops of Portland, or the beaches of Bali, he's probably sneaking into some other high-class establishment where he most certainly doesn't belong.
Learn How to Make Your First $1,000 Freelance Writing (in 30 Days or Less)
Join over 40,000 people who have taken our 6 part freelance writing course. Sign up below and let's do this together.
By entering your email address you agree to receive emails from Location Rebel. We'll respect your privacy and you can unsubscribe at any time.