Note from Sean: We've been lucky enough to have Dave Chesson guest post about self-publishing before. He's a best selling author on Amazon and runs Kindleprenuer. Check out his post on finding profitable Kindle book niches. 
His big success with Kindle means when he comes around offering advice, we're happy to listen!
Take it away, Dave!
—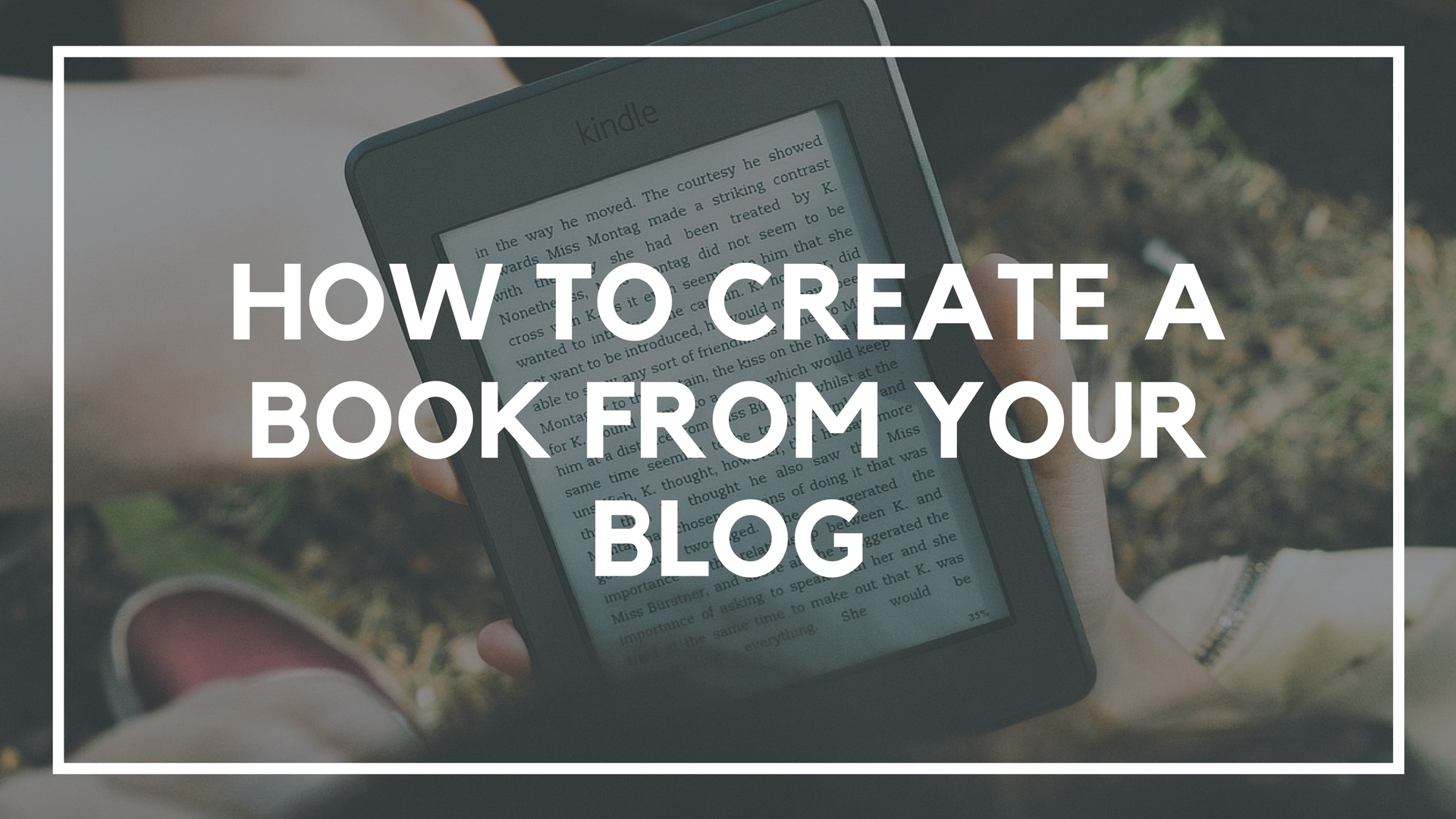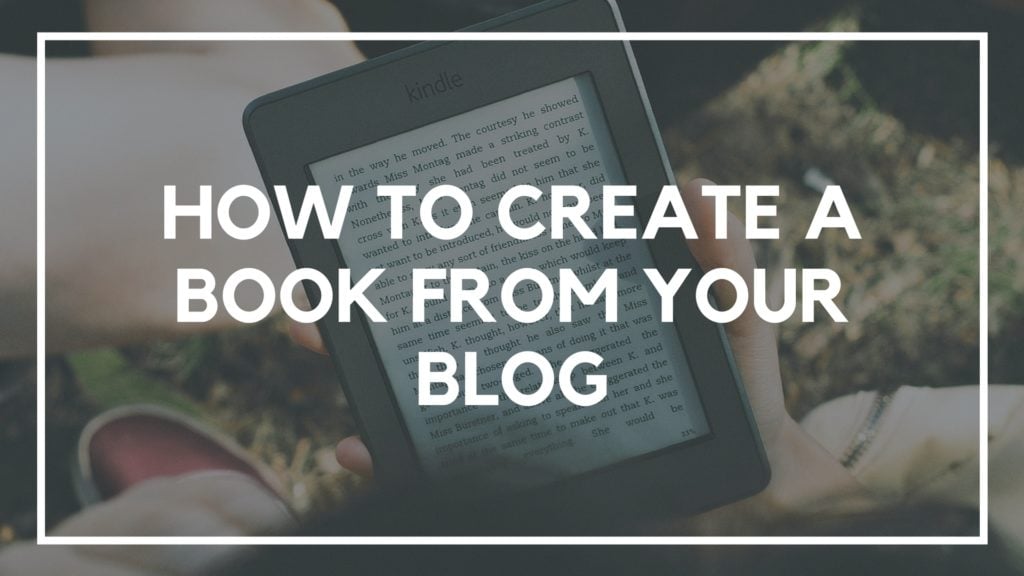 Bloggers are in the perfect position to write a book.
At first, it might seem like a big leap from blog to book.
After all, writing a book is a significant project which requires resources.
Why divert energy away from the blog to a book? Isn't it better to continue doing what's already working?
In actual fact, bloggers who release books experience a range of benefits, without the colossal workload they often anticipate!
It's easy to create a book directly from, or inspired by, an existing blog. Such books have many advantages – their ideas have been tried and tested, an audience already exists for them, and the author is well-versed in their niche.
So even if writing a book is a lot less painful for bloggers than newcomer authors, what's the point?
Books can generate significant boosts in traffic, authority, and even revenue for bloggers. All from work which has already been largely carried out on the blog itself. If you're a blogger without a book, your content isn't benefiting you as much as it could be.
So how exactly does a blog become a book? Read on to discover the following process:
Determine Your Approach
How To Choose Your Topic
Creating Your Book
Self-Publishing
Book Marketing
1. Determine Your Purpose with Your Blog to Book Project
The scope of your project should be clear from the outset. A book doesn't have to be a lengthy affair running to thousands of pages. To avoid being labeled a 'short read', books should exceed 10,000 words, with 15,000 or over being optimal.
If you're used to publishing epic blog articles, you will notice this is only a few full posts worth of content!
You should be clear about your reason for creating a book from your blog before starting out. The purpose of the book will inform the way the book is written. Having a clear idea of the intended benefits also helps you justify taking time away from your blog to create a book.
Here are some of the best reasons for moving from blog to book include:
Increasing Your Authority
If you think being a blogger is as authoritative as being an author, think again!
Having a published book to your name in addition to a successful blog instantly sets you apart from any competitors who rely on their blog alone.
Even better, it's often within reach to become a bestseller if you self-publish a book. This might involve targeting a very niche bestseller category, but you will be a bestselling author nonetheless.
Boosting Your Income
While earnings from your book may not be your primary revenue stream, they still represent a genuine passive income opportunity.
This is especially true for bloggers. As long as there is a link to your book from your blog, you will always drive potential customers to your work. Any increase in success for your blog is likely to have a positive impact on your book revenue.
Direct revenue from books can come from either sales or borrows. Even if you choose to make your book available for subscription customers, through a program such as Kindle Unlimited, you still receive revenue whenever someone borrows your work.
Generating Buyer Traffic
By linking to your blog content directly from your book, you expose your existing content to people who may never have otherwise found it.
Even better, anyone who spends money on your book has shown a willingness to spend money within your niche. If your blog is monetized through courses or products, then any traffic sourced from your book is more likely to convert financially.
Building Your Email List
Books also represent a chance to build your mailing list. Incentivize your readers to opt-in by offering something of value in return. This could be something as simple as a promise of information about your future books, or something as complex as a companion video course to the book.
Ryan Cleckner is an example of the process in action. Ryan expanded an article about firearms licensing into a full guide on Long Range Shooting. The book doesn't just generate monthly revenue for Ryan (and some of his chosen charities), it also links back to his blog content, which in turn leads to sales of a companion course.
Determining the role your book will play in the bigger picture of your business is a vital and motivational first step in the process.
2. How To Choose Your Topic
Once you've considered how a book will benefit your business, it's time to get specific about the type of book to create.
Authors with blogs have a huge advantage here. You can use your blog to judge the type of topic that has made most of an impact on your audience. You can then check out how the ideas from your blog are performing on Amazon. There are a few ways to do this.
What's Working On Your Blog
If a topic is working well on your blog, it stands a great chance of performing well as a book. If you have a blog with a lot of content, it can be difficult to choose exactly what your book should consist of. The following metrics can inform your decision:
Social Shares
Shares are a great indicator of the content which your audience cares about the most. If someone shares an article, they aren't merely passively scrolling through it, they are endorsing it as being worthwhile for their network of friends to read.
Depending on the services and plugins your blog uses, you might easily be able to figure out which of your pieces of content has got the most shares. If not, use a service like Shared Count.
Shared Count lets you easily check out the share metrics for content. It can also be used to check out the shares for blog content other than your own.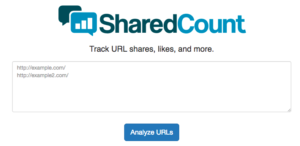 Traffic Analytics
By checking out the analytics for your blog, you can determine the popularity of different pieces of content, and also ensure that its popularity is contemporary rather than historical. This is also a good way to look at traffic numbers for blog posts on a similar topic, to see which has proven the best resource for your audience over time.
Comments
Comments on your content are another great indicator of how to choose the topic of your book. These are great because comments show what your audience really cares about, and may even ask questions of you which you choose to answer and expand upon in your book.
What's Selling On Amazon
The above steps offer quantitative insight into exactly what is performing well on your blog and the type of content which could potentially form a book.
It's important to then check out Amazon itself. What performs well on a blog might not perform well in terms of book sales. It's important to get a handle on the commercial performance of topics relating to your blog on Amazon.
You can do that by considering the following:
ABSR
To see how well a book is performing on Amazon, you need to find its ABSR (Amazon Best Sellers Rank). Click on any book and scroll down its sales page until you reach the following –
The ABSR number is the number following #, so #6,664 in the above example.
The lower the ABSR, the better the current performance of the book. For example, a book with an ABSR of #3,000 is performing far better than one with an ABSR or #30,000.
Publisher Rocket
Publisher Rocket is a tool which provides the widest range of Amazon data available. You can input keywords and instantly get real-time data from Amazon suggesting books related to your keyword and how they are performing.
KDP Rocket is a paid tool but can save a lot of time and provide richer data than found elsewhere. Just as serious bloggers invest in services like Semrush and Ahrefs, serious publishers invest in KDP Rocket.  
Learn How to Make Your First $1,000 Freelance Writing (in 30 Days or Less)
Join over 40,000 people who have taken our 6 part freelance writing course. Sign up below and let's do this together.
By entering your email address you agree to receive emails from Location Rebel. We'll respect your privacy and you can unsubscribe at any time.
3. Creating Your Book
Write The Content
Unsurprisingly, the first step in creating your book is to compile the written content.
If you decide to write it yourself, but see the process as complex or insurmountable, consider this advice from bestselling author Jeff Goins. Writing content yourself will likely be a lot easier for you than for a non-blogging author.
You may also choose to hire someone to write your book, or to simply compile existing blog content into a compendium rather than creating something new.  
Get A Book Cover
Just as your blog needs carefully chosen visuals to attract and engage readers, your book needs a suitable cover.
If you spend some time around the world of self-publishing, you will soon see that many authors neglect their cover as an afterthought. This is a huge mistake.
Book cover design is a complex combination of art and science, but in a nutshell, you want to attract a potential buyer and give them the visual message that your book is right for them. It's worth considering conventions for your niche, as well as the book cover choices of your competitors.
Editing
Just as a bad book cover will repel a potential buyer from your work, a badly edited book will frustrate a reader and increase their likelihood of leaving a bad review.
Top writers attribute a lot of their success to their editor. Editors can be particularly helpful for bloggers as the style of writing found on a blog and in a book may need to differ. As your book editor can make or break your work, take the time to find the right one.  
Format Your Book
After your book has been written, edited, and matched with a suitable cover, the only thing left to do prior to publication is formatting.
You want to ensure that your book is formatted in .mobi, as this gives it the biggest potential reach via Amazon, but it's also worth formatting into .epub in order to reach other markets as well.
Following the above four steps will ensure you have a professionally-presented, quality book ready to release to the world. The next step is to pull the trigger and publish.
4. Self-Publishing
Self-publishing your book is the crucial step where your book meets the marketplace. So where exactly should you publish your book? As well as offering it through your own platforms (more on that later), you should consider submitting it to Kindle Direct Publishing, Draft2Digital, and Smashwords.
Offers the advantage of being the largest ebook marketplace, having a link with the Kindle e-reading device, and being associated with the respected and recognized Kindle brand.
It's also incredibly easy and painless to sign up and self-publish through Kindle Direct Publishing, commonly known as KDP. Publishing through KDP also brings opportunities to release paperback and audiobook versions of your work.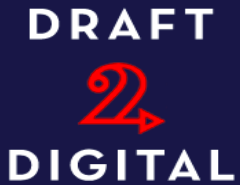 A service which handles the formatting, distribution and sales tracking of your book for you. There is no upfront fee for their work. Instead, Draft2Digital takes around 10% of your book revenue.
You can also choose the specific stores Draft2Digital distributes your work to. These include iBooks, Barnes and Noble, and Kobo.
A no-frills distribution service with an impressive global reach. Smashwords works on a commission only basis. They take 40% of the revenue from your book for major markets and 20% from the Smashwords store.
5. Book Marketing
As a blogger, when it's time to market your book, you have a huge advantage over most self-publishers. Not only can you pursue conventional book marketing methods, but also leverage your existing platform and audience.
After your book is published, consider implementing all of the following steps to achieve maximum reach.
Email Your List
If you've collected an email list from your blog, you should reach out and let them know about your book.
Your list is a great resource as it consists of people who have a proven interest not only in your niche but on your particular take on it. People on your list are therefore likely to find value in, and purchase, your book. When contacting your list, emphasize how your book can help them, rather than just merely informing them you have a book for sale.
You should approach your list in a natural way. Avoid coming across as overly pushy or trying for the hard sell. While it's essential to promote your book to your list, it's not worth alienating them over.
Advertise On Your Site
Placing an advertising link on your blog is a good way to let readers know about your book. Your book ad should be discrete and congruent with the look and feel of your site. You may wish to consider adjusting your ad based on audience feedback.
Link To Your Book In Your Content
If you have older content on your site which your book is relevant to, add a link to your book. The best choice is content which your book expands upon or adds value to. Traffic interested in your article content is likely to be interested in your book as well.
Leverage Your Most Popular Content
If you have content on your site which is especially popular, make the most of its popularity by mentioning your book.
The ideal way to do this is by showing how your book can add value and help your audience to a greater extent than the article alone. You'll experience better conversions if the benefits of your book are presented in a clear and convincing way.
Execute A Book Launch Plan
As well as the above book marketing tips directly relevant to you as a blogger, you should consider more generalized book marketing ideas as well. These could include advertising on platforms such as Facebook and Amazon, submitting your work to book promotion services, and aiming to get an early string of favorable book reviews.
Blog To Book Summary
You now know the exact process which can turn your blog into a book which will –
Strengthen your personal authority and branding

Provide additional passive revenue streams

Reach a wider audience than your existing blog
Have you thought about taking the step from blogger to author?
What's holding you back?
If you've made a book from your blog, I'd love to hear from you in the comments.
Dave Chesson runs Kindlepreneur where he shares advanced book marketing tactics. He is passionate about finding ways to help people experience publishing success. Dave loves to share his nerdy humor and to have fun while providing only the highest quality actionable information.
Guest Post
Learn How to Make Your First $1,000 Freelance Writing (in 30 Days or Less)
Join over 40,000 people who have taken our 6 part freelance writing course. Sign up below and let's do this together.
By entering your email address you agree to receive emails from Location Rebel. We'll respect your privacy and you can unsubscribe at any time.