Updated in November 2022 to include all of the best gifts for writers we've compiled over the year.
With the holidays just around the corner, you might be thinking about the best gifts for writers. Pretty much everyone has an aspiring writer on their shopping list, and they can be hard to shop for.
If you've been stumped or want something beyond the typical stuff you see everywhere else, we've got you covered. Here's a list of some of our favorite gifts for the writer in your life to help them build and grow a business.
Best Gifts for Writers: Writing Tools
This section has a combination of digital and physical tools that can help the writer in your life get better at their craft.
Kindle Paperwhite eReader
You know the old saying…the best writers spend a lot of time reading. A Kindle is by no means a super innovative gift by now since they've been around for a while, but especially for the digital nomads in your life, there's no better way to carry a ton of books on one lightweight device.
The newest version of the Paperwhite also comes with built-in front lighting, which means now you can read it in the dark.
Buy the Kindle Paperwhite on Amazon.
Audible Subscription
It seems like there's been a pretty big surge in people getting into audiobooks lately. So, there's one really easy place to look for that, Audible. This service has pretty much every audiobook you could ever want, from non-fiction business and self-help books to the latest YA and your standard classics.
One cool feature with Audible is if you buy the Kindle version of the book it can sync up, so you can seamlessly go from one to the other without trying to figure out exactly where you were.
Get an Audible subscription here.
Grammarly Pro
If there's one writing tool I use every single day, actually multiple times a day, it's Grammarly. With an upgrade to the Pro account, you get a few more advanced features, something that comes in handy for freelance writers.
Check out my in-depth Grammarly review if you want to learn more. But, for many writers, it's a super vital tool for business.
Get a Grammarly subscription here.
Scrivener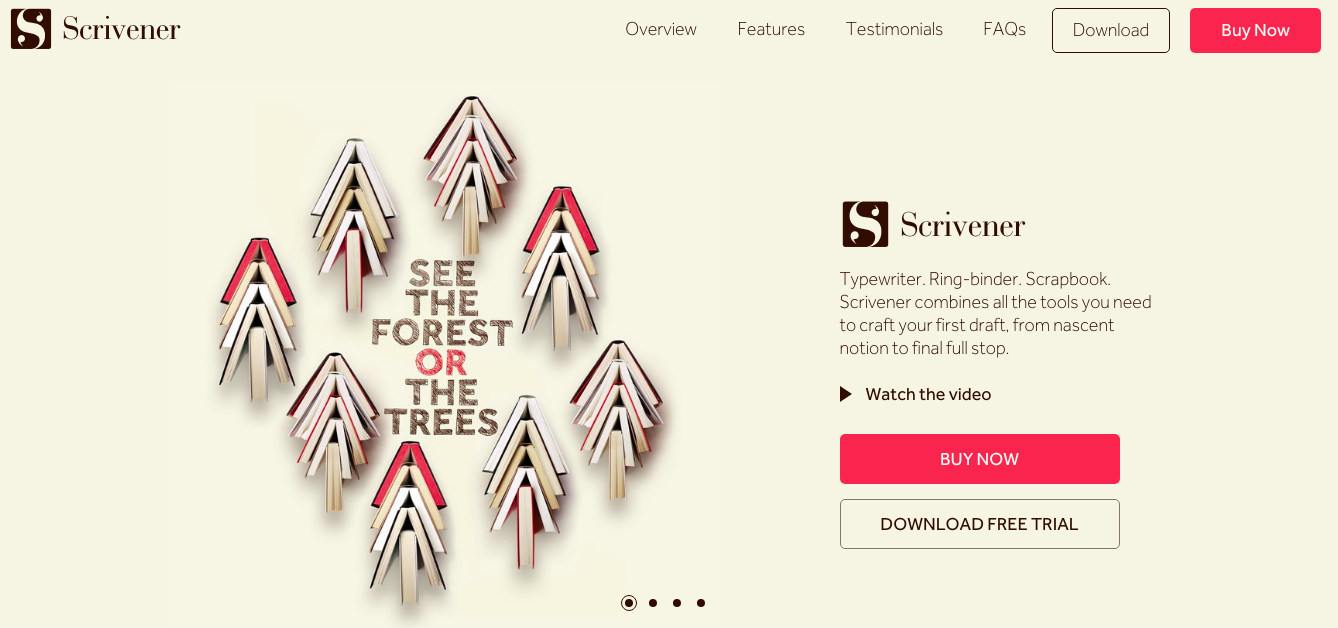 If there's one tool that pretty much every book author, and a growing number of freelancers I know swear by, it's Scrivener. This tool, while it does have a bit of learning curve, really packs a punch. You can use it to hold and organize all of your research notes, plus get your outline, set and then write your drafts from there.
Another cool feature is that it makes formatting really easy, which can come in handy if you are trying to start self-publishing your own books.
AP Style Guard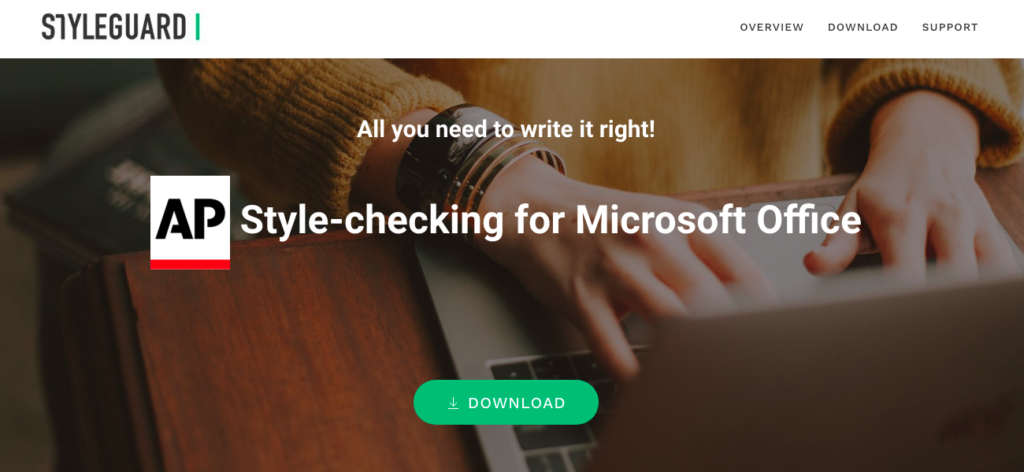 Here's another under appreciated but essential tool I use for my freelance writing business. I have a lot of clients who want their content in AP Style. That means having to adhere to a few specific rules around grammar and punctuation that are easy to forget off the top of my head.
With the Style Guard tool, all you have to do is open your doc, run the program and it will alert you if you're missing anything. It's saved me a lot of back and forth revisions and clients love it when you nail their style guide on the first try.
Pro Writing Aid
As a writer, the last thing you ever want to do is send off your content without giving it at least one run through to pick up any spelling or grammar errors. Pro Writing Aid is another tool that serves as a sort of all-in-one option.
This gives you a way to be your own editor and pick up on the style tips and tricks that can make your writing better. The tool is paid but they also have a free Chrome plugin to check out too.
Freedom
Let's face it, writing online is hard. And a big reason behind that is it's so easy to get distracted. You've got your email, social media, sports, and everything else you could ever want just a few clicks away. Freedom is a tool that can help reign in those distractions.
Essentially, it's an app you can use to block specific websites, that you choose, for set time periods. That can help you stay focused on the work at hand and get things done more efficiently.
Scapple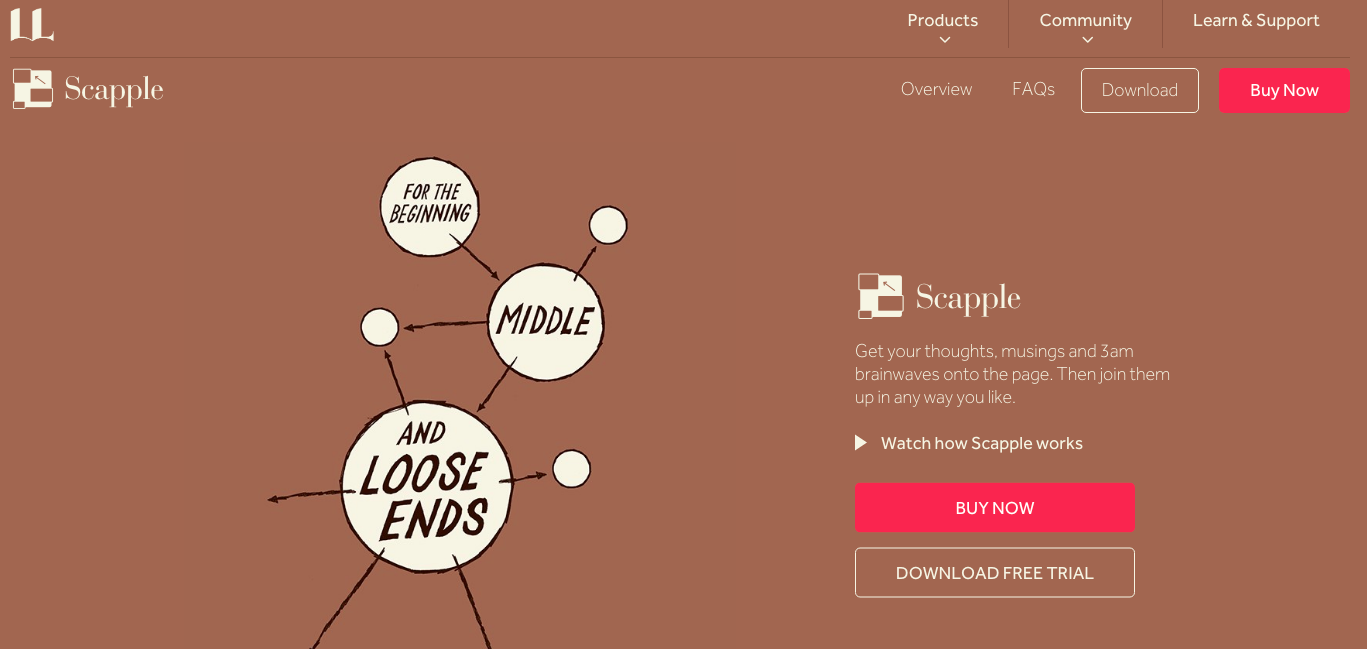 Writing is rarely a linear process. That's especially true if you're someone looking to write more complex white papers or works of fiction. So what you need is a great tool that can help you get all your ideas and brainstorms down in one place.
Scapple helps with that. You can use it to brainstorm and connect all of your notes and even expand upon them to set up all your writing needs.
FLX Membership


For any freelance writer who wants to really level up and start eyeing ways to break into six figures, this is one of the best forums out there. The other professional writers in here share advice, strategies, and encouragement to improve the business side of your writing career.
The membership fee lasts one year but it's a great investment and a perfect gift. The advice I've gotten in here has totally helped boost my business.
Best Gifts for Writers: For the Office
Notebook
Today, a lot of people are looking to go old school, away from digital. And for many writers, that means carrying around a trusty notebook. Having a small notebook on hand is a great way to jot down ideas, capture thoughts from things you read, and list to-do's, among other things. I love carrying notebooks with me. Here are a few of my favorites (especially if you love a fountain pen).
Moleskin is one of the most popular brands out there, but so is Leuchtturm1917 and the official Bullet Journal.
Grab a Moleskin notebook here.
Fountain Pen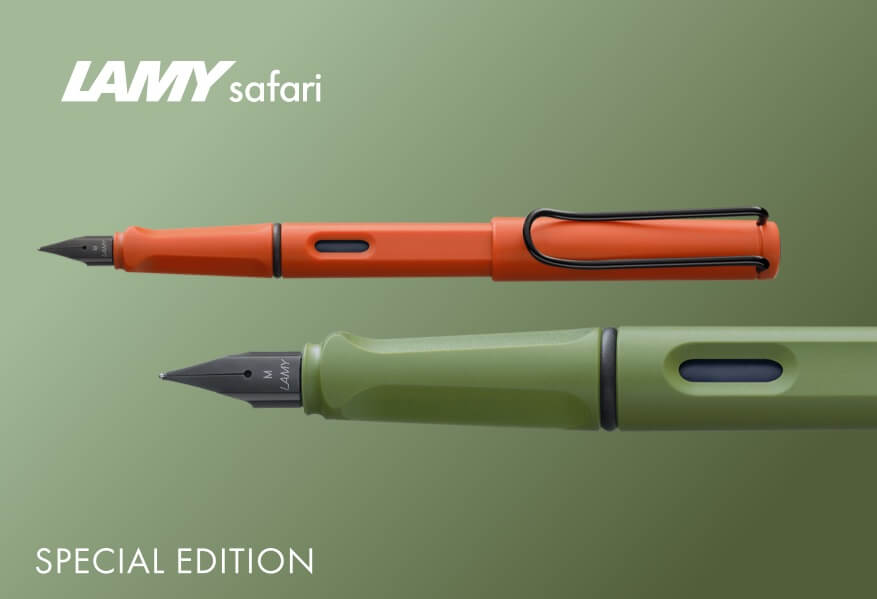 You've got a notebook, so why not add a pen to go with it? If you're thinking fountain pens are only for your grandpa, think again. I use my Lamy Safari pen all the time. It's the perfect introductory fountain pen, affordable, and comes in a ton of colors, like a holiday themed special edition Terra Red or Safari Green.
It looks and feels like a regular pen, and writes super smoothy. It also works really well with my notebook of choice: the Leuchtturm1917, without bleeding through. And, since they come with refillable ink cartages, I can experiment and try out different colors. Plus on the fun side, yea I feel a little fancy. Who doesn't need some of that in their lives?
Check out more on the Lamy Safari here.
Noise Canceling Headphones
For a lot of writers, quiet is really important. That matters when you're working from home, a busy cafe, or an airplane. Too many headphones don't do much to block out noise, these headphones do, which is why they are a real favorite for a lot of writers and digital nomads too.
While these are larger and more substantial than airpods or the simple headphones you can toss in your bag, they are built to last and provide great sound too. Sean loves the Bose Q35s and I use the Sony WH-1000XM4.
Get the Bose QuietComfort 35 wireless headphones II here.
Or, check out the Sony WH-1000XM4 noise-canceling headphones here.
Wireless Mouse
Speaking of going old school, what about getting back on the mouse train? Well, you might be surprised to find that portable wireless mouse (mice?) are gaining in popularity. Save your wrists from potential carpal tunnel syndrome and invest one of these little bad boys.
They work via a little UBS port and one battery can operate it for a really long time. Toss it in your bag, and you're good to go. This one from Amazon is really affordable and I use it almost daily.
Wireless Keyboard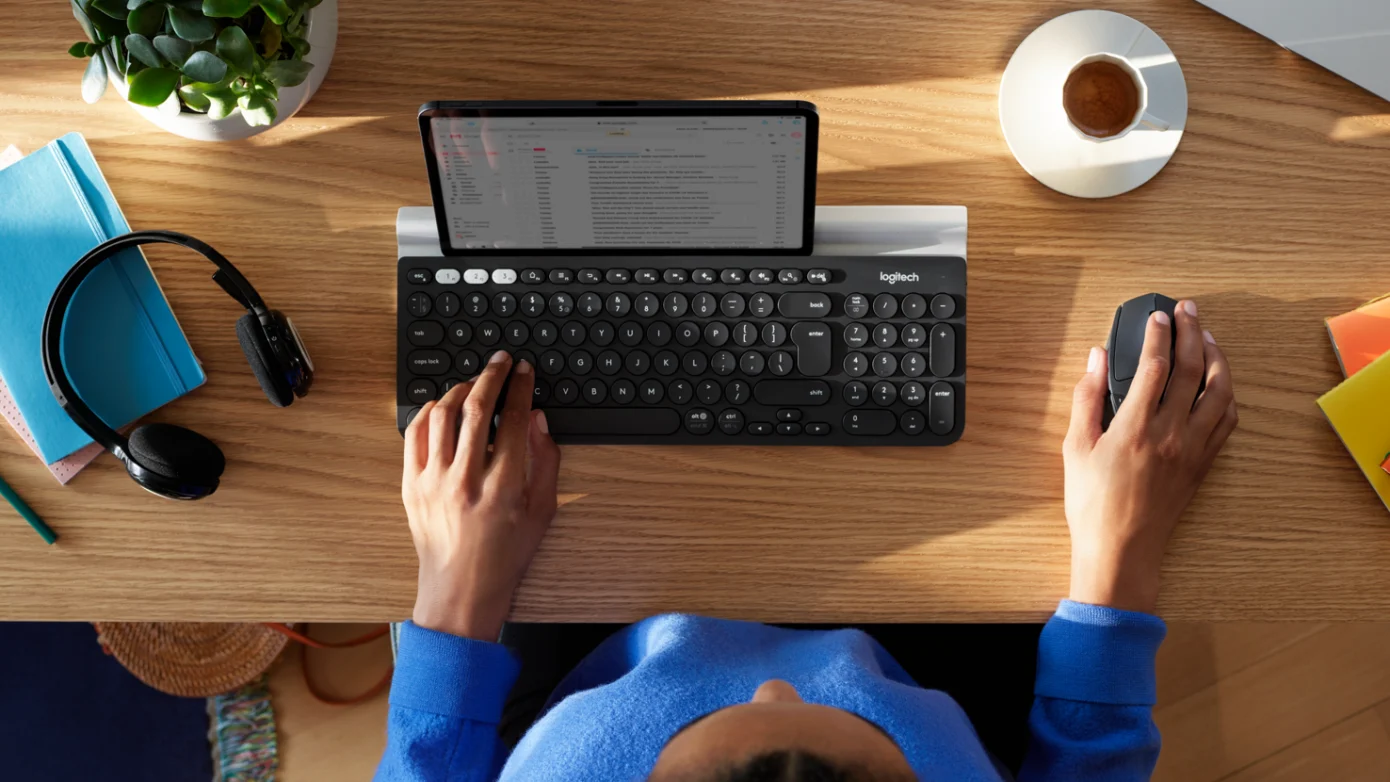 Last year when I realized I'd be stuck at home most of the time, I got a big stand alone monitor for my desk. I hook it up to my laptop and boom, it's a great way to add a lot more screen space. But I realized I hated typing on my laptop keyboard and looking at the monitor.
So this year, I decided to get a wireless keyboard too. My choice was the Logitech K780. It's lightweight, has a number pad, but isn't huge. And it works for both PCs and Macs. Plus, it has a built in cradle so you can type on your phone or tablet.
Grab the Logitech K780 keyboard here.
Lap Desk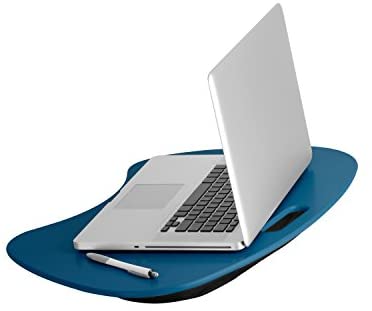 Ok, I got my big monitor and a wireless keyboard and mouse, but what about when I don't feel like sitting at a desk (or my breakfast bar) to work? Sometimes you want to get things done on the couch.
That's where my lap desk comes in. I'll plop my monitor on my coffee table, put my keyboard and mouse on my lap desk and get to work. I also use it for my regular laptop a lot too. I like it so much I made sure to bring it with me on my recent cross country move.
Get the Honey-Can-Do Portable Lap Desk here.
Standing Desk
There's no doubt that sitting slouched over your coffee table or in bed isn't quite the best thing to be doing for your posture. In the last few years, the concept of standing desks have become a big trend and a lot of people swear by them, but they are also relatively expensive.
This mini adjustable desk provides a great option. Set it on top of your current workspace and just raise it to your desired height.
Get your adjustable desk here.
Coffee Mug
I am not a fast coffee drinker. It could take me legit about 3 hours to finish a cup. So making a cup in my regular mug in the morning and then taking a sip of ice cold coffee 90 minutes later isn't always fun. The same goes for a cold brew. I don't want to dip back in and find it warm.
I wanted something that would keep my coffee warm (or cold depending on the season), so I turned to the YETI 20 oz rambler. It's stainless steel, dishwasher safe, and keeps drinks warm (or cold) for hours, exactly what I need. And since it has a cover with a magnetic seal, I don't have to worry about accidentally knocking it over and ruining my electronics.
Deskpass
Want to actually get out of your home office or a cafe every once in a while and do a bit of co-working? With Deskpass you can have the best of both worlds, the ability to pop into a co-working space without having to pay a premium monthly fee.
Check your local area, especially if you live in or near and city, and you could have a bunch of options that you can use a few times a month.
Learn How to Make Your First $1,000 Freelance Writing (in 30 Days or Less)
Join over 40,000 people who have taken our 6 part freelance writing course. Sign up below and let's do this together.
By entering your email address you agree to receive emails from Location Rebel. We'll respect your privacy and you can unsubscribe at any time.
Best Gifts for Writers: Books on Writing
Ask many writers about one way to become a better writer and a lot of them will tell you to read more. Some of the best gifts for writers are books. And that doesn't always mean reading books about writing, but those never hurt either!
Here are a few of our favorites.

On Writing by Stephen King
Stephen King is one of the most prolific and successful writers out there. You don't need to be a fan of his work to know that he consistently churns out compelling books that also seem to make it to both the big and small screens.
In On Writing, King splits the book into two. First, he tells a bit of his own story as a kid growing up in Maine and then he melds it with his thoughts on how to become a better writer.
Bird by Bird by Ann Lamott
This is a book about life and writing that unexpectedly has become a favorite of many writers. Lamott offers a ton of advice through her personal history and experience and sets out to help you find your own voice and creativity.
It's very much a clear-eyed view of the ups and downs of writing, and even though it's a lot about book writing, you can still glean a lot of good information as a freelancer too.
Everybody Writes by Ann Handley
If you want to read one book that's the definitive guide to writing for the internet, this is it. Ann Handley is a pro, she runs Marketing Profs and has decades of experience in online marketing.
When new people join Location Rebel, Everybody Writes is one of the top books we recommend everyone reads. You'll learn a lot.
The Content Marketing Writer by Jennifer Gregory
For aspiring freelance writers, this is the book you want to grab. Jennifer Gregory is a successful six-figure freelance writer and she took a lot of the incredible gems she shares on her blog and added some new info to create this book.
It will detail what you need to know to go from a mid-range writer to the next level with better clients and more money for the work you do.
Get The Content Marketing Writer here.
The Well-Fed Writer by Peter Bowerman
This is another book that is really heavy on advice and tactics, which is a very good thing. Peter Bowerman shares his own experiences as well as a bunch of real-life case studies of successful freelance writers and how they approach their business.
The book is geared more towards B2B writers, but it has such great advice, especially on the mindset you need to succeed, that everyone should check it out.
Get The Well-Fed Writer by Peter Bowerman here.
Writer's Market by Robert Lee Brewer
For a lot of professional writers, this guide, which is published yearly, is a must-have book. What Brewer does is scour websites, publishers, and magazines to get all the info writers need to pitch books and articles to thousands of sites.
As a bonus, the beginning of the book usually also has some great info on how to send good pitches, which can always come in handy for writers.
Get the 100th Edition Writer's Market Guide here.
The Art and Business of Online Writing by Nicolas Cole
Cole became known as the #1 writer on Quora, the question and answer site, a few year ago. He parlayed that into writing gigs for Medium, Inc Magazine, and then his own ghostwriting agency.
In his book, he takes a contrarian view from a lot of typical writing advice. He shares tips and advice for writing online, how to get attention, come up with ideas, and find what people want — and then turn that into a writing career.
Get The Art and Business of Online Writing here.
Happy Shopping!
While you can give the writer in your life (or yourself) any of these gifts any time of year, if you're looking for some last-minute gift options, these should fit the bill.
Do you have a writing tool or book you love that would make an awesome gift for writers? Share yours in the comments!
Want more gift ideas?
45+ Best Gifts for Travelers – Planning to do more travel in 2022 than the last two years? Yeah, us too. Let's start the year off right.
25+ Best Gifts for Cocktail Lovers – Let's face it, the last few years have been rough. For those spending more time at home rather than traveling, here are some fantastic cocktail and entertaining-related gifts.
50+ Best Gifts for Golfers – With golf being one of the best socially distanced activities out there, more people than ever are picking it up. Here are some options for both those just getting started in the game and the passionate golfer.
Sean Ogle
Sean Ogle is the Founder of Location Rebel where he has spent the last 12+ years teaching people how to build online businesses that give them the freedom to do more of the things they like to do in life. When he's not in the coffee shops of Portland, or the beaches of Bali, he's probably sneaking into some other high-class establishment where he most certainly doesn't belong.
Learn How to Make Your First $1,000 Freelance Writing (in 30 Days or Less)
Join over 40,000 people who have taken our 6 part freelance writing course. Sign up below and let's do this together.
By entering your email address you agree to receive emails from Location Rebel. We'll respect your privacy and you can unsubscribe at any time.