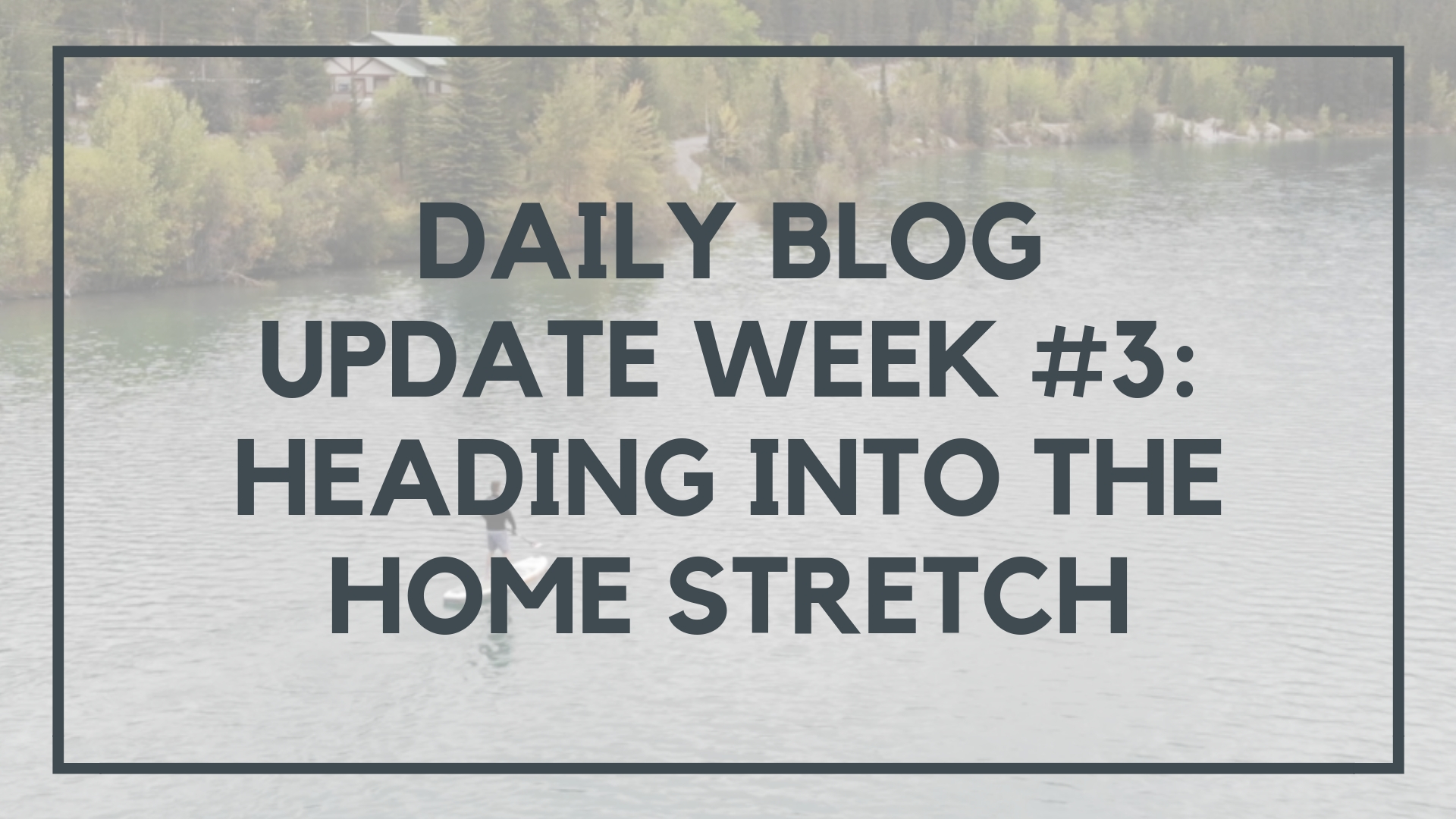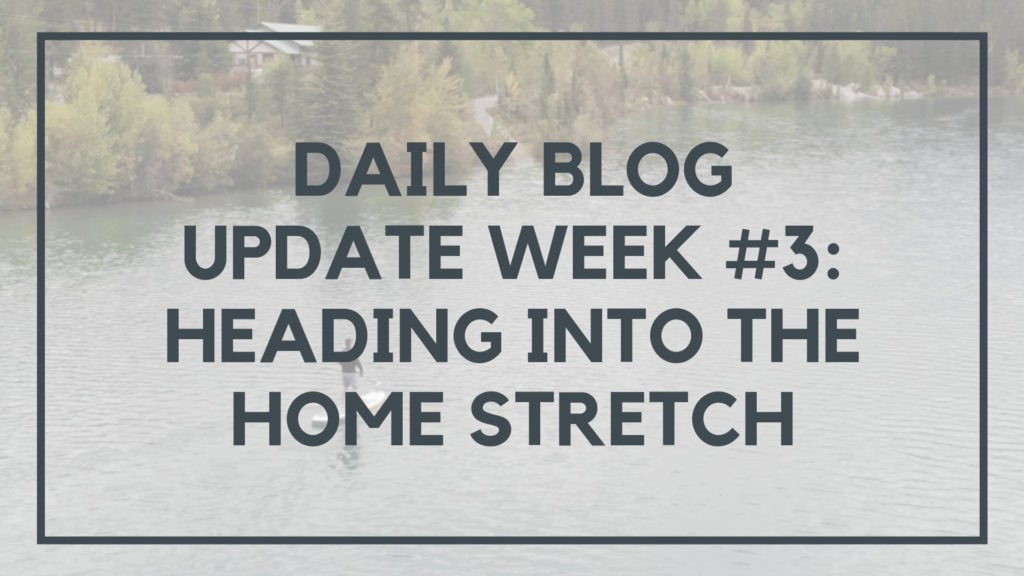 Three weeks down, one week to go.
Today marks my 23rd day of daily blogging, and it's been an interesting experience.
So far it's fair to say it's pretty much gone exactly how I expected it would.
The first week there was a lot of new found interest and engagement. People were leaving comments, traffic was up, and I was feeling really good about the promise of potentially doing this past the 30 day mark.
Week two, also as expected, I fell behind in my daily writing practice due to my trip to Canada (which you'll hear more about this week).
When I got back I had only one or two drafts of articles ready to go, so it meant that I had to get back into writing – quickly.
Week three, I was able to enjoy the routine of things more and get back to being creative.
However, also during week three I noticed just how far engagement has fallen since the first week.
This is for a variety of reasons, but three big ones that I can see.
The obvious one, being the content is just not resonating and it's a little too broad to hit the varied interests of my readers here.
The second one, is that because there is so much content, you can't keep up. For readers that only check in every few days, to then have 4 new blog posts to read, it can be overwhelming. So you read the one that's most interesting, and move on.
Finally, and I think this is the biggest one, is that I haven't made the time to promote anything.
After writing and publishing, I get back down to other items of work. So it hasn't left me with much time to do a lot of sharing on social media or emailing posts out to our mailing list.
Each time I do email, everything gets a big bump – but I wouldn't dare email every day. You'd kill me. Or unsubscribe. Or both.
What Does This Mean for the Future
It has felt really good to be able to write, be creative, and get out of the box I was stuck in for a long time.
This was more for me than anyone else.
But I've learned that only 2-3 posts a month with no soul, doesn't work very well. Things get too stagnate and we ignore the basis that built this brand in the first place.
Daily?
It's too much. Let's face it, I'm not Seth Godin. Not in terms of writing quality or discipline.
Moving forward, I'm going to shoot to publish three times a week from now until the end of the year.
One post will be a helpful post for building and growing your business
One will be more personal or something higher level.
And finally, we'll have a wildcard, that more likely than not will be an updated version of an older post on the site (we have a lot of them that could use a refresh).
At some point, video will also become a part of this again as well, but I'm taking it one thing at a time here!
Thanks again for following along, and if you have thoughts on this, both positive or negative, I'd love to hear them.
Most Popular Posts from the Month
This coming week we have a fun post and video about my recent trip to Banff, including doing some paddle boarding in a lake that was described as "bracingly cold".
I've got an in depth post for people who are just beginning to think about starting an online business.
I'll be reviewing one of my favorite tools that I use daily.
And a few other things in the works that you'll have to check back to learn about 🙂
Thanks for reading,
Sean
PS: Want help building a business of your very own? That's what we're here for.
Sean Ogle
Sean Ogle is the Founder of Location Rebel where he has spent the last 12+ years teaching people how to build online businesses that give them the freedom to do more of the things they like to do in life. When he's not in the coffee shops of Portland, or the beaches of Bali, he's probably sneaking into some other high-class establishment where he most certainly doesn't belong.
Learn How to Make Your First $1,000 Freelance Writing (in 30 Days or Less)
Join over 40,000 people who have taken our 6 part freelance writing course. Sign up below and let's do this together.
By entering your email address you agree to receive emails from Location Rebel. We'll respect your privacy and you can unsubscribe at any time.