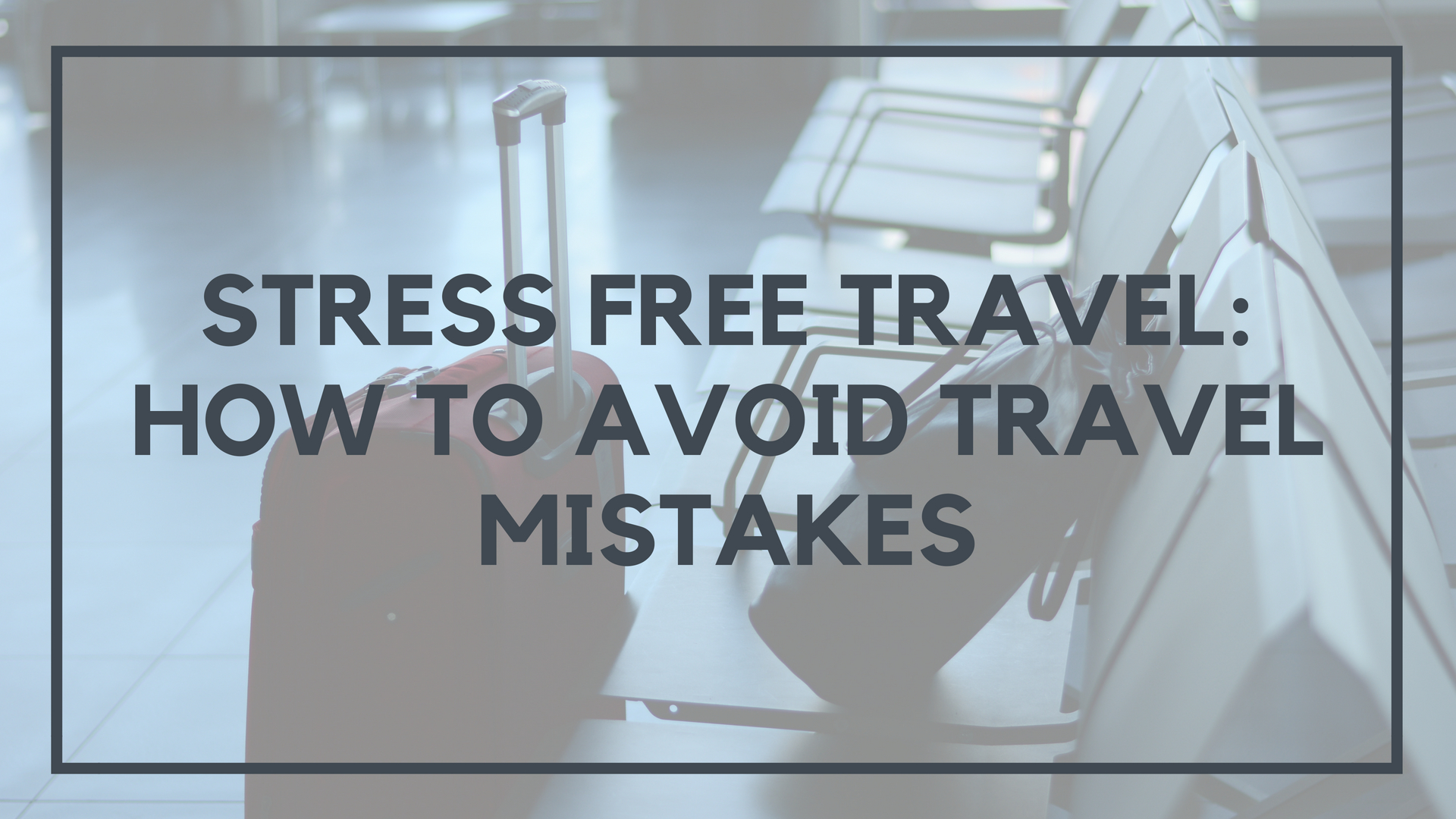 It's 1:23 pm on a cloudy Monday afternoon in New York City.
You've just hopped off the NJ Transit train to Newark Liberty International and you're excited to get back home after 10 days of networking, socializing and business meetings.
As you're on the AirTrain you pull up Tripit to figure out which terminal you're supposed to be getting off at.
"2:45 – JFK Gate 23 Terminal 3"
You know that moment where you realize you're at the wrong airport less than 90 minutes before your flight? Yep, that's me as of about 20 minutes ago.
I've been relatively lucky with my travels, as this is the first full on, all out, stupid mistake I've ever made.
2021 Update: This mistake paled in comparison to that one time in Tokyo. I'm gonna just leave this right here:
Sure I've had some close calls and other stressful situations, but this is the first time I've ever had to slump back in my seat, look out the window, and finish out my train ride to not only the wrong terminal, or even the wrong airport – but to an entirely different state than where I was supposed to be.
So what do you do in a situation like this?
Do you frantically call up a desk agent and plead your case? Do you fall to the ground screaming "noooooo!" while cursing the world and raising your fists in the air?
Do you just give up and go back into NYC for an indefinite period of time?
I did none of those things.
I walked up to the desk, told them what happened and told the agent I'd gladly pay the $50 change fee for a flight that gets me in only two hours later.
Now I just have an extra few hours to kill in Newark and a slightly bruised ego.
90 Minutes Later…
My secret to stress free travel is coming in just a minute.
But for those of you who were thinking "for your worst travel story of all time, this isn't that bad….'
Don't worry. I got you.
In an absolutely shocking twist of events (sense the sarcasm?), when I returned to the counter an hour later to finalize the flight change, the new guy working the desk informed me in not-so-polite terms that I was an idiot for thinking the change was only going to be $50.
It was actually $143.
We went back and forth and brought in the original agent, as well as the manager.  At the time, Delta had a same-day change policy that essentially allows you to show up at the airport and make any same-day changes for $50.
ONLY, however, if you're at the same airport – I was not, hence the higher price.
The lady told me that in normal circumstances they'd honor her word, give me the ticket at $50 and be done with it.
But an hour had passed since then (as I was told needed to happen), and when they went to finalize the booking, the price of the flight change had jumped to $459.43.
Seriously.
I mean I get that I'm the idiot in this situation, but this was getting ridiculous.
They told me I could head to JFK and they can put me on another flight for $50 there.  There was a direct flight to Portland leaving in just under two hours.
"You might want to take a cab" the agent said.
Gee, thanks. Asshole.
$143 in fares, tolls, credit card fees, and tip I arrived at JFK 61 minutes before the flight.
I gave the new agent the 30-second rundown and she got to work.
"You barely made it, 3 minutes later and I wouldn't be able to get you on this flight. But we can get you on the direct flight for $50."
"I love you."
—
The whole time all of this is happening all I could think about is the first half of the post I'd written 90 minutes prior:
"Sure it might be inconvenient, frustrating, or even expensive, but it's all part of the fun."
This afternoon proved to be all of those things.  But it makes for a good story and is a solid reminder that sometimes you just need to be able to have a laugh at your own expense and enjoy the adventure.
Ready to make your travel stress-free?
The Adventure of it All
In the last ten years I've been to a lot of places and had a lot of incredible (both good and bad) travel experiences.
Just last night I was telling the story of my motorbike fiasco in Bali.
I was meeting the General Manager of the Como Shambhala Estate in Ubud and had a 45 minute or so ride from Seminyak to get there.  Everyone told me it was pretty easy, so I didn't think much about it, and gave myself plenty of extra time just in case.
Ubud is in the middle of the island, and about 90 minutes into my trip I come around a corner and see something extremely unexpected:
The ocean.
That's not good.
It took me another hour plus to wind my way through the jungles of Bali, stopping and asking for directions every few kilometers before I finally found myself in Ubud.
It also didn't hurt another dude on a motorbike was polite enough to let me follow as he was going the same direction.
In this situation, similar to the one I'm currently facing, I could have panicked and freaked out at the fact I could miss my meeting, or at the fact, I had to practically use sign language to get my point across to the locals I was talking to.
But once again for whatever reason I stayed calm and did what I needed to do to get to the right spot.
Stress-Free Travel: The Ultimate Secret
In this post, I could throw down bullet points and common sense checklists that you'd skim, maybe nod your head to a couple times and move on from.
But the fact is, most of that would have nothing to do with why I'm successful at traveling stress free 98% of the time.
No, the real secret is that I treat my life as an adventure.
Just the fact that over a decade later I'm still telling the story of my Balinese motorbike incident means it was totally worth it. I did something memorable, something that made for a good story.
I originally wrote this post as I was experiencing my JFK debacle.
Again, as I update this post nearly a decade later, it's still a story I tell again and again.
When was the last time you told the story about your routine cross country flight where you arrived on time and slept the whole way through? Yeah, that's what I thought.
The beauty of this lifestyle is that if you wish to, you can make every day an adventure.
One of my first days living in Thailand I saw an elephant walking down the street.
A year later in LA I'm getting life and business advice in an incredible mansion from Orlando Jones.
Or how about that time I hung out with Steph Curry at Pebble Beach?
You have to take the bad with the good and recognize that almost always a bad situation will make for a great story later on.  Sure it might be inconvenient, frustrating, or even expensive, but it's all part of the fun.
How much would life suck if you didn't have stuff like this happening to keep you on your toes?
Most of the time travel goes off without a hitch.  Sometimes things happen beyond your control. Other times you're just a complete idiot and get off at the wrong airport, or decide to hop on a "Cambodian Death Bus*.
*Note: This was the not-so-affectionate nickname we gave to our overnight sleeper bus to Siem Reap from Pnomh Penh. We learned the hard way that not only are those buses disgusting and beyond old, but there are no paved highways through the countryside.
Was that night miserable? Of course, it was! But it was an adventure and a great story.
Learn How to Make Your First $1,000 Freelance Writing (in 30 Days or Less)
Join over 40,000 people who have taken our 6 part freelance writing course. Sign up below and let's do this together.
By entering your email address you agree to receive emails from Location Rebel. We'll respect your privacy and you can unsubscribe at any time.
How are You Framing Your Experiences and the World Around You?
Most people go through their daily routines with insane monotony.  Doing the same thing over and over with no change can drive you insane.
However regardless of whether you have a stable life with a good job, or you're a global entrepreneur, making the mindset switch from living a life on repeat to living a life of adventure can make all of the day to day stuff not only more bearable, but more fun and memorable as well.
I like to think of my life as one giant version of The Amazing Race.
Just yesterday I was walking through New York trying to find my way from Grand Central to Columbus Circle.  I passed by Spiderman in Times Square and had one of the cities finest $.99 slices of pizza.
Each stop was another aspect of the race and getting to each one became part of the experience.
I still have a ways to go today before I land safely in Portland, and technically I don't even have a confirmed ticket yet.
But you know what? From now on, whenever someone asks me what my best travel tip is, I can say without hesitation:
"Make sure you show up at the right airport."
From another New York Adventure:
Other Stress Free Travel Tips:
Sean Ogle
Sean Ogle is the Founder of Location Rebel where he has spent the last 12+ years teaching people how to build online businesses that give them the freedom to do more of the things they like to do in life. When he's not in the coffee shops of Portland, or the beaches of Bali, he's probably sneaking into some other high-class establishment where he most certainly doesn't belong.
Learn How to Make Your First $1,000 Freelance Writing (in 30 Days or Less)
Join over 40,000 people who have taken our 6 part freelance writing course. Sign up below and let's do this together.
By entering your email address you agree to receive emails from Location Rebel. We'll respect your privacy and you can unsubscribe at any time.