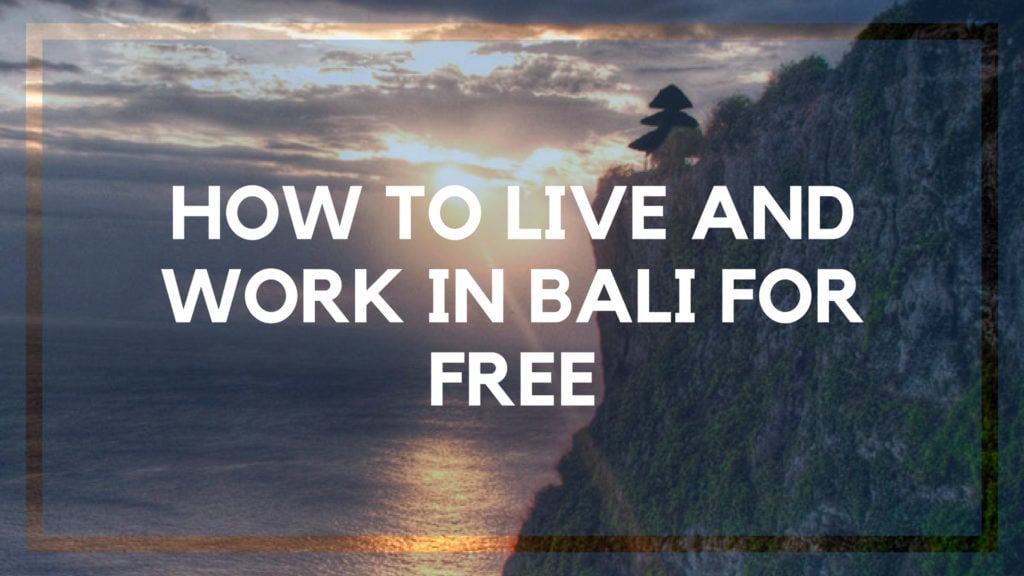 Nearly two years ago now I received an email from a guy that I'd hardly heard of and had very little online presence.
Essentially it said he was testing out an idea for an internship where he brings someone out to Asia and pays for basic living expenses in exchange for help building his business.
Considering I got this email a few days after quitting my job and I had no clue what was next, it seemed too good to be true.
Fast forward a couple months and I was sitting on a beach in Thailand, drinking ice cold Chang's with him and his business partner Ian.
Over that six month period, I quickly learned how to do SEO, internet marketing, project management and numerous other skills that have become extremely valuable in my day to day life.
Not to mention, I had a hell of a lot of fun doing it.
Well, the time has come for another lucky intern (two actually) to head over to Asia and build the skills essential to be successful online.
The two chosen interns will be the 6th and 7th interns that Dan and Ian have brought on board in the last year and a half.  All of a sudden this has gone from "are these guys going to mug me and leave me for dead in Thailand?" to having if not the only, certainly the best internship for those pursuing this type of lifestyle.
You've probably seen past posts from me pimping this internship. I mentioned it briefly in my last post, and I'll probably write a post on every single opportunity they have in the future – I believe in it that much.
When I came on board 18 months ago, the company was doing right around 500k in revenue a year.  This year they will be over a million.  If that doesn't speak to the power of this program, and the chance to create real results in a real company, I don't know what does.
This time around here's the deal.  They've rented a villa in Seminyak, Bali, Indonesia for the year. This is right in the heart of Bali, complete with garden, pool, you name it.  You get to live there for free and get two meals today prepared by the in-house chef.  In exchange, you work 4-5 hours a day on their business.
Side projects are totally cool and are encouraged.  You'll be surrounded by a lot of smart people who have the skills and resources to help make it happen. Oh, like me 🙂
I'm planning to be hanging out at the house for at least a month sometime in September/October, so if you've ever wanted to kick it on a tropical island with me, now's your chance! (Don't all go rushing to their site all at once now)
I don't stand to gain anything from this post, aside from getting to see another couple people do something really cool with their lives.
I don't work with the team on a full time basis anymore, so I'm writing this solely because it changed my life and has the potential to change yours as well.
The deadline for entries is this Friday, July 1st at 10pm EST.
Click Here to Apply for the Tropical MBA Semester 6
If you don't believe me about the awesomeness of Bali and this program, check out some past posts:
On a housekeeping note, this Thursday will mark the BIGGEST change ever in the history of Location Rebel, so I'd love it if you came back and checked out what I'm talking about!

In the meantime hit up the Twitter stream and Facebook. The release of Location Rebel is looming, so grab the free ebook and email me with any questions.
Sean Ogle
Sean Ogle is the Founder of Location Rebel where he has spent the last 12+ years teaching people how to build online businesses that give them the freedom to do more of the things they like to do in life. When he's not in the coffee shops of Portland, or the beaches of Bali, he's probably sneaking into some other high-class establishment where he most certainly doesn't belong.
Learn How to Make Your First $1,000 Freelance Writing (in 30 Days or Less)
Join over 40,000 people who have taken our 6 part freelance writing course. Sign up below and let's do this together.
By entering your email address you agree to receive emails from Location Rebel. We'll respect your privacy and you can unsubscribe at any time.