The last three days down here in LA have been a bit of a blur.
Product launches, business ideas, and one giant ass house have pretty much been the name of the game.  That said, I want to preface this post with a quick story that may have been one of the most interesting encounters I've ever seen.
We've been staying in a pretty infamous house near Hollywood (as you may have seen in the video from my last post), so there's been a pretty steady influx of people checking it out to rent or throw events in the future.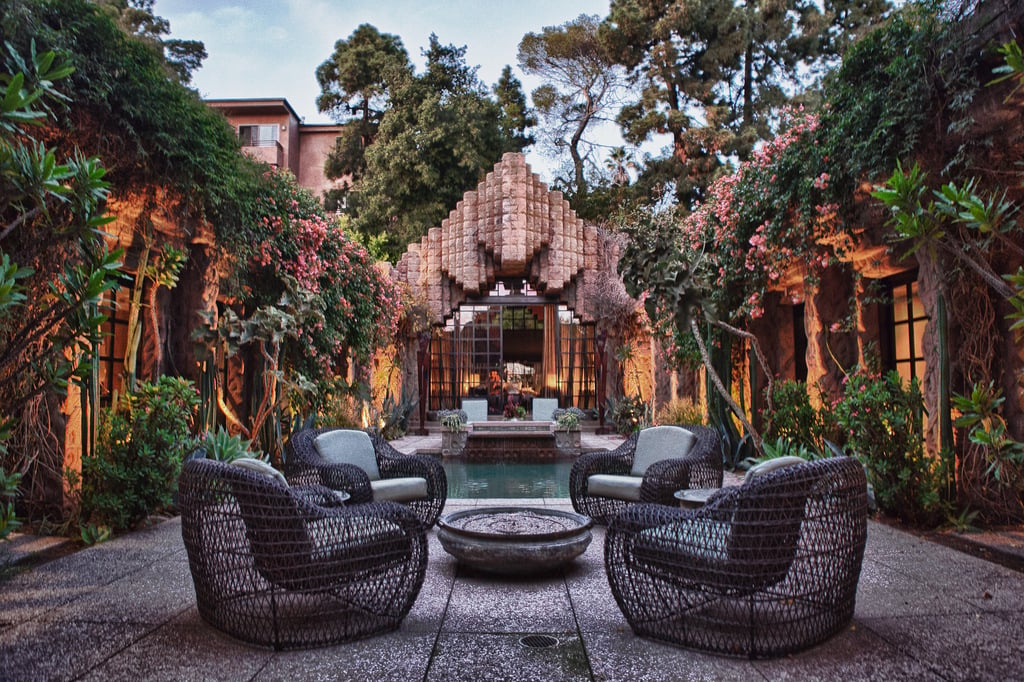 Well yesterday afternoon the owner of the house showed up with Orlando Jones.  Trust me, you know who he is, Google him or try to recall the 7up ad campaign from a few years back.
Aside from meeting George Clooney when I was 12, this was the first real bonafide celebrity I'd talked to in any detail.
After a few minutes of chatting, my buddy Markus noticed Orlando's watch and decided he needed to have it.  After informing Orlando of the fact he wanted to trade him something for it, everyone chuckled, until the "no really" came out.
30 seconds later he was handing over his new Macbook Air for a watch that was nearly the size of a CD.
Just like that.
That in and of itself makes for a pretty damn good story.  But what makes it really standout was the phone call that came later as Markus was in line at the Apple store to pick up a new computer.  It was Orlando saying he wanted to get together – of all the people he's met, very few have struck him with such curiosity.
I mean, it takes a pretty interesting person to make a deal like that on the spot.
So later that night a group of 5 of us got one of the most inspiring and interesting lessons in marketing, business and life, I'd ever received from a man who has made it big time in the most difficult industry in the world.
Lesson #1: Be a Lightning Rod
There are certain people who have the charisma and confidence to make just about anything they want happen. Markus is a perfect example of this.  He sparked a curiosity so strong that even a big Hollywood star wanted to learn more.
This concept really has me questioning how I can be that person.  How do you be the guy that draws you in with curiosity, genuine interest, and proceeds to exceed all expectations in the end?
That's what happend in this case.
Lesson #2: Master the Craft – Not the Form
One of the people with us was a photographer in Southern California.  He was explaining how he's made a name for himself shooting parties and celebrities and such, but really wanted to be doing more unique fine art photography that he was more passionate about.
Orlando then went on to discuss the importance of mastering your craft, rather than the form.  Photography is photography, it doesn't matter what you're taking photos of, it's just important that you practice and master the craft of shooting a photo.  That will never change, it will always be in season, and there will always be a use for it.
The form however will change continually.  Whether it's club photography, wedding shots, promo, or fine art, it will always change.  If you focus on mastering the craft it's going to take you exactly where you want to go.
Orlando gave the example of storytelling, that's what he does, and that's his craft. He can tell the same story to a lineup of studio heads or a bunch of 6 year olds.  He assesses the audience, and adjusts accordingly.  The craft is the art of telling a story, but the form is constantly evolving.
This leads us to the third lesson learned:
Lesson 3: Live to Create Stories
Orlando talked about how growing up his grandfather told him story after story, and never seemed to run out. Because of that, when he's 90 years old and has kids and grandkids he was going to need a hell of a lot of stories to be able to share with them.  He then proceeded to tell a 3 minute story in the best old man voice I'd ever heard about the evening and the events leading up to it.  It was the highlight of the trip, as I was pretty much on the floor laughing.
I can really relate to this idea though. At my last job one of the driving factors for making the change was the idea of having a story to tell – or as I've put it, living a life worth writing about.  I wasn't happy with the stories that were going to come out of that life, and knew tough changes would be necessary.
Now I've got stories.  Building a business, quitting a business, living in Thailand, etc. The stories are starting to come, and they're only gonna get better from here.
So think about these things today, how can you draw people towards you and inspire them? What's your craft? Are focused on the craft or are you getting lost in the form? What's the best story you've got right now? Are you happy with that?
Oh, one more lesson, be open to inspiration. You never know when the 7up guy is gonna walk in your living room.