I realize that I just wrote a post about accomplishing #16 on my list, but I felt this one deserved a mention even though I really did it for the first time a few years back.  The Gorge Amphitheater in George, Washington is one of the most  beautiful places I have ever been.  The venue holds about 25,000 people and the stage is set directly above the Columbia River.
For as long as I can remember I have had friends that would drive up there on Labor Day weekend to camp and see Dave Matthews Band who plays shows on Friday, Saturday and Sunday nights.  Each year I always had to work and was unable to go.  Two years ago,  I was finally able to make the trip, and have been each year since.
It is seriously an atmosphere unlike any other.  The parking lot turns into a mini-city for three days as a wide variety of different people show up for the event.  For some it is strictly about the music; there are a ton of hardcore Dave fans out there.  For some it is just about the party; many don't even go to the shows and just hang out with their friends and drink the entire time.  For most, it is all about the experience and being able to get out of town for a few days.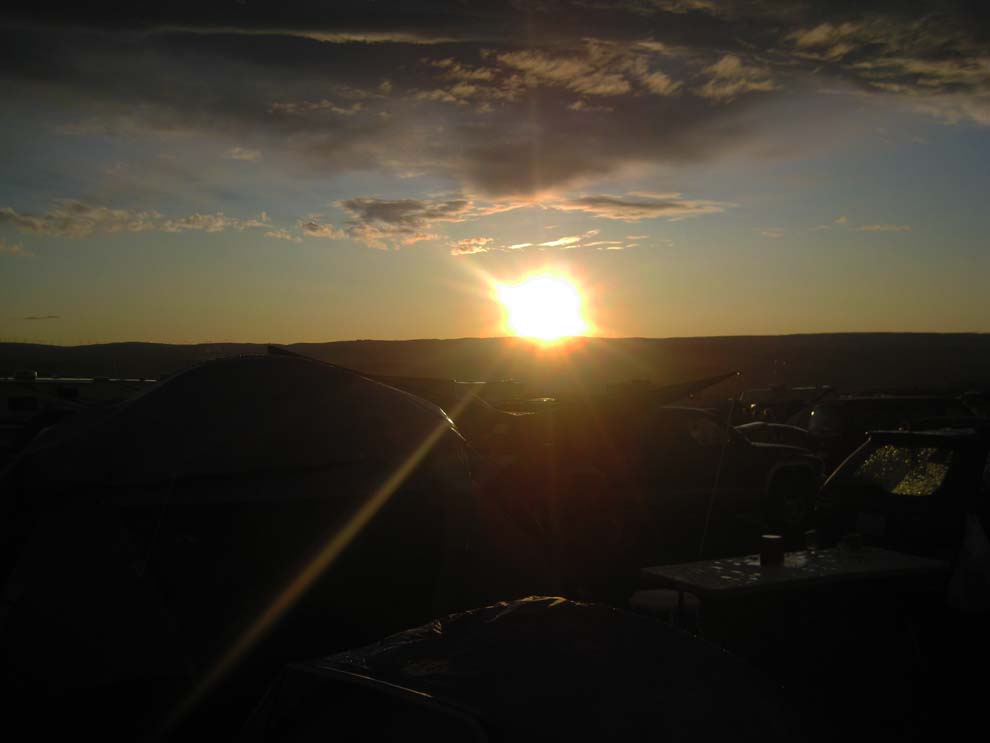 This past year was a slightly different experience than years prior.  Normally it is 90 degrees and sunny the whole time.  This year, on Saturday afternoon the skies opened up and we got poured on for a good three hours, completely saturating everything around us.  Although it didn't do much to dampen the spirits, as everyone there was already had a few drinks in them.  Even with the rain, everyone had a fantastic time.
There really isn't a whole lot that I can say to do the weekend justice.  So I will make this post relatively short and just leave you with some pictures and let you see it for yourself.  I will say this though, if you are ever up there, security seems to be very lax, as we were able to sneak down to the front 5 rows on both Friday and Saturday night.  Makes a pretty big difference when you aren't stuck up in the nose bleed section!
I hope everyone else had a fantastic Labor Day weekend as well.  Any good stories?  What did you do?
—
If you enjoyed this article, be sure to sign up for my email updates and RSS Feed.
Sean Ogle
Sean Ogle is the Founder of Location Rebel where he has spent the last 12+ years teaching people how to build online businesses that give them the freedom to do more of the things they like to do in life. When he's not in the coffee shops of Portland, or the beaches of Bali, he's probably sneaking into some other high-class establishment where he most certainly doesn't belong.
Learn How to Make Your First $1,000 Freelance Writing (in 30 Days or Less)
Join over 40,000 people who have taken our 6 part freelance writing course. Sign up below and let's do this together.
By entering your email address you agree to receive emails from Location Rebel. We'll respect your privacy and you can unsubscribe at any time.