Let's face it there are a million tools, apps, and programs out there. You've probably heard of a lot of them, and seen countless lists highlighting why this app is the best or this tool is killer.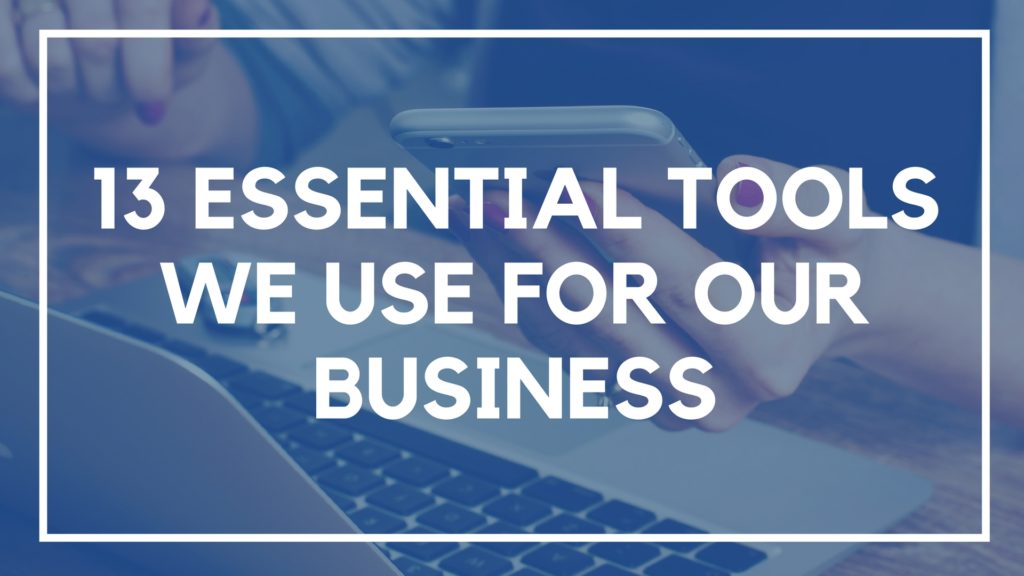 This is where you might find the paradox of choice. There are so many tools out there, you don't actually know which ones work.
Not anymore.
In this post, we want to share tools, but do it a little bit differently. We want to highlight the tools we use at Location Rebel to keep things up and running.
Let's call them 'office essentials.'
These aren't going to help you jet off to the next cool location, but they are going to keep your business up and running every single day. Which, I guess, can lead to your next cool vacation… 😉
For Your Website
The first place any online business beings is with a website. As the lifeblood of your business, it's pretty important to get this up and running as soon as you can.
These are the office essentials we use to keep our websites going.
WordPress
While there are a number of good content management systems (CMS) popping up on the scene like Wix or Squarespace, WordPress is the old reliable here. With so many options for customization and ease of use, it's the perfect place to start.
BlueHost
If you want a reliable web host that's also affordable, you can't beat BlueHost. Plus, at some point, you are going to need help with customer service (we've all been there), BlueHost can help with that too. We've been using it here for a couple of years and haven't been disappointed.
Themeforest
Sure, you can go with a free theme for your website. But, it's only a short-term fix. The fact of the matter is, having a quality premium theme is going to allow your site to not only look professional but function smoothly. Themeforest is our go-to place for finding awesome themes at reasonable prices.
For Your Email
Email is a key part of your business. You've heard the phrase 'the money's in the list,' right? Well, it's true. So you need to start collecting emails for your list as soon as you can. Make sure you choose the right tools from the start to make it easier to both collect emails and deliver to your list.
ConvertKit
ConvertKit is our go to email marketing tool. We've been using it for the last few years at Location Rebel and are really happy with the results. It's got all the basics that you'll need, but more importantly, with ConvertKit it's really easy to get advanced features like sequences and automatons.
Sumo
Remember that whole part about being able to collect emails more effectively? Well, that's where Sumo comes in. It offers a number of advanced tools that can help you get more opt-ins for your email list. Create welcome mats, pop-ups, and more. Plus, each feature comes with awesome analytics so you can see what's working.
Learn How to Make Your First $1,000 Freelance Writing (in 30 Days or Less)
Join over 40,000 people who have taken our 6 part freelance writing course. Sign up below and let's do this together.
By entering your email address you agree to receive emails from Location Rebel. We'll respect your privacy and you can unsubscribe at any time.
For Your Project Management
Project management is key. We've sort of learned this the hard way here at Location Rebel. But, now that we've found the right tools, it's so much easier to stay organized. The same is true for client management, you're going to need to keep all of your projects organized so you don't miss those deadlines.
Asana
After a lot of trial and error, at LR HQ, we settled on Asana. Thus far, it has been awesome. Asana helps us keep track of everything LR related: our content calendar, website improvements, future product timelines, etc. It's really helped to keep us on track with momentum in the last year.
Lanes
Now, when it comes to my own personal project management and daily to-do list, I am a huge fan of Lanes.io. Anyone who has been on a Location Rebel Academy Office Hours Call has heard me go on about this tool. I use it for the granular level of projects, keeping track of my most important tasks for each day and week.
For Your Social Media
You need to get a good handle on your social media. There are a couple of reasons for that (besides it just being fun). First, it's a great way to grow your business by reaching new potential customers. And second social media is awesome for networking with others online.
These are the tools we use at Location Rebel.
Buffer
Buffer is our go to scheduling tool. At LR, we love using it for getting social media scheduled across all of our streams quickly and easily. I'm a big fan of the chrome extension. When I see something I know is a great post I use that to easily schedule it right to Buffer. Plus we can see which posts resonate with followers.
Tweetdeck
I use Tweetdeck exclusively for my Twitter account management. I'm a huge proponent of creating lists, rather than following a million people. So it's the perfect way to keep all of my groups in clean lines and helps me connect with others more easily.
For Your Research
Research is a big part of business, especially when you're out there creating written content. You need to research in order to find out what content is not only popular but also high-quality content you can use to cite in your own posts. These tools help with that.
BuzzSumo
We love using BuzzSumo. When you're trying to find great content to share on social media and to see what people are talking about, there are few better tools. So we use BuzzSumo to find out the most popular content that's shared online. You can use it for anything from keywords to popular bloggers and websites.

Epicbeat
This is another big favorite of mine for research. I've only been using it a few months, but it's quickly becoming indispensable. If you're looking for content to see what's popular, what influencers are sharing, and content to find and share through your social media, Epicbeat is a great tool to help get you there.
For Your Business Management
Quickbooks
Once the money starts coming in, you need to find a way to keep all of the financial sides of your business in order. Even if you're 'just' a freelancer. We both use QuickBooks to keep track of expenses, pay quarterly taxes and prepare reports. I also use QuickBooks Invoicing to easily send and track client payments with zero hassle.
PayPal
Lots of people use PayPal for their client invoicing. It's easy to see why. With PayPal, it's relatively quick and simple to use and most clients are used to using it. As you get more clients, it might not hurt to explore more advanced options, but to start out, it's a pretty good choice.
These are the most important tools we use to keep things up and running LR. We'd consider these to be the key starter pack of office essentials you need to really get your own business up and running from anywhere in the world.
So now it's your turn.
Did we miss any? Be sure to let us know some of your key office essentials in the comments.
Liz Froment
Liz Froment is a full-time freelance writer and the one who keeps Location Rebel running like a well-oiled machine. If she's not writing something informative or witty for her clients, she can most likely be found reading a good book.
Learn How to Make Your First $1,000 Freelance Writing (in 30 Days or Less)
Join over 40,000 people who have taken our 6 part freelance writing course. Sign up below and let's do this together.
By entering your email address you agree to receive emails from Location Rebel. We'll respect your privacy and you can unsubscribe at any time.