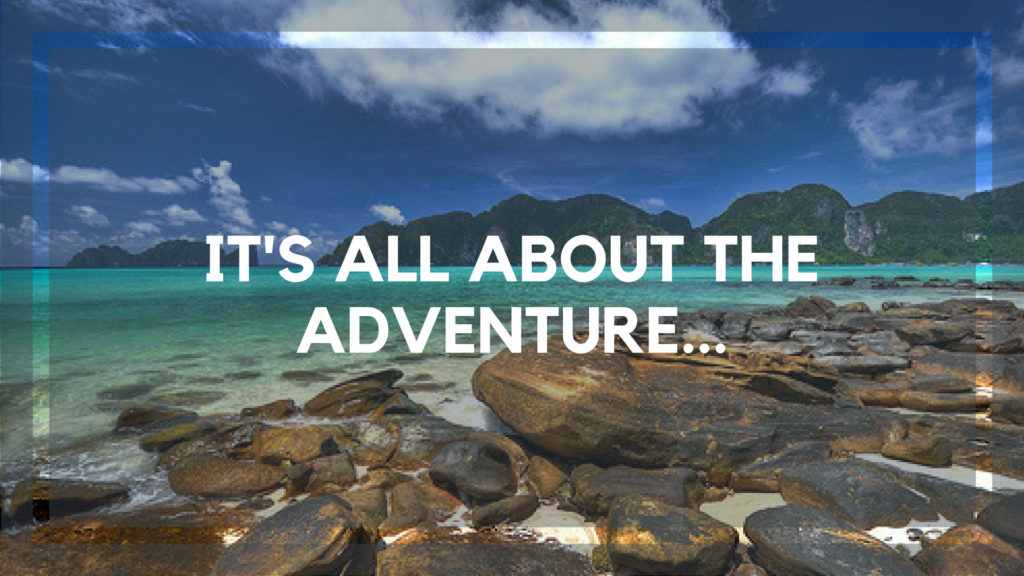 Remember that bit last week about flexibility? Well, I wasn't joking.
You see, this week was supposed to be my vacation of sorts.
Tate was coming out to Asia and we were going to go spend some time in the Gili Islands, Ubud, and I was going to make an attempt at peeling myself away from my computer for a few days.
Well, l should still have the opportunity to get away from my computer, but it's not going to be from a beach in Bali.
You see, due to some passport expiration issues Tate was told in Hong Kong that she would be unable to enter Indonesia.  Along with that, the only options she had were to head to Japan, Thailand, or stay in Hong Kong, if she didn't want to head home.
Well after a brief debate, Thailand won out.
Literally minutes after waking up yesterday I was out the door to try and catch a flight to Phuket that was leaving about two hours later.
Thinking it'd be the fastest way, I hopped on a motorbike only to find the driver was completely clueless and didn't have the slightest idea of how to get to the airport.
Great.
I mean really, if there was one place you'd think every Balinese motorbike driver could get to, it's the airport, right?
After numerous wrong turns and asking about 5 people for directions I finally arrived – and had the pleasure of walking to the international terminal since he refused to drive me the extra 500 yards.
Remind me to drive myself next time.
*  *  *
24 hours later I find myself in a bungalow on the black hole that is Koh Phi Phi.
Tate arrived late last night and this morning we hopped a ferry to the island I have dubbed "The Least Productive Place in the World."
That said, things have changed a bit since the last time I was here.  The endless lines of hot Swedish girls on the beach are nowhere to be found.  The swarms of bucket toting Aussies are in hiding.
What happened? Low season is what happened.
In our haste to find flights, we forgot to check the weather reports.  What does it look like over here in the Andaman? Heavy rain, light rain, torrential rain, torrential rain, torrential rain.
Not exactly the ideal way to spend your "vacation".
But you know what? We're still in one of the most beautiful places on Earth. Two years ago I would be preparing to wake up in just a couple of hours to head to my office.
There's a lot to be thankful for, and even in situations where you have to quickly change plans, or where things don't work out exactly the way you hope, you have to remember it's all part of the adventure.
That's what life is, an adventure.  The good, the bad, and the unexpected.  It all amounts to having stories to tell at the end of the day, and this will definitely result in a good one.
So for now, I'm going to grab some Pad Thai (Thai food is SO much better than Indonesian), perhaps grab a 99 baht mojito, and take a much needed sabbatical for a couple days.
How do you handle life when it tosses you a curve ball? Do you get pissed and blame the world for your troubles? Consider a mindset shift.  The only thing you have control over is how you react, and that can make all the difference in the world.
My internet access will be limited this week, but I'll approve any comments as soon as I get a chance! You can also check out a brief note about my adventure on the video blog.
Sean Ogle
Sean Ogle is the Founder of Location Rebel where he has spent the last 12+ years teaching people how to build online businesses that give them the freedom to do more of the things they like to do in life. When he's not in the coffee shops of Portland, or the beaches of Bali, he's probably sneaking into some other high-class establishment where he most certainly doesn't belong.
Learn How to Make Your First $1,000 Freelance Writing (in 30 Days or Less)
Join over 40,000 people who have taken our 6 part freelance writing course. Sign up below and let's do this together.
By entering your email address you agree to receive emails from Location Rebel. We'll respect your privacy and you can unsubscribe at any time.