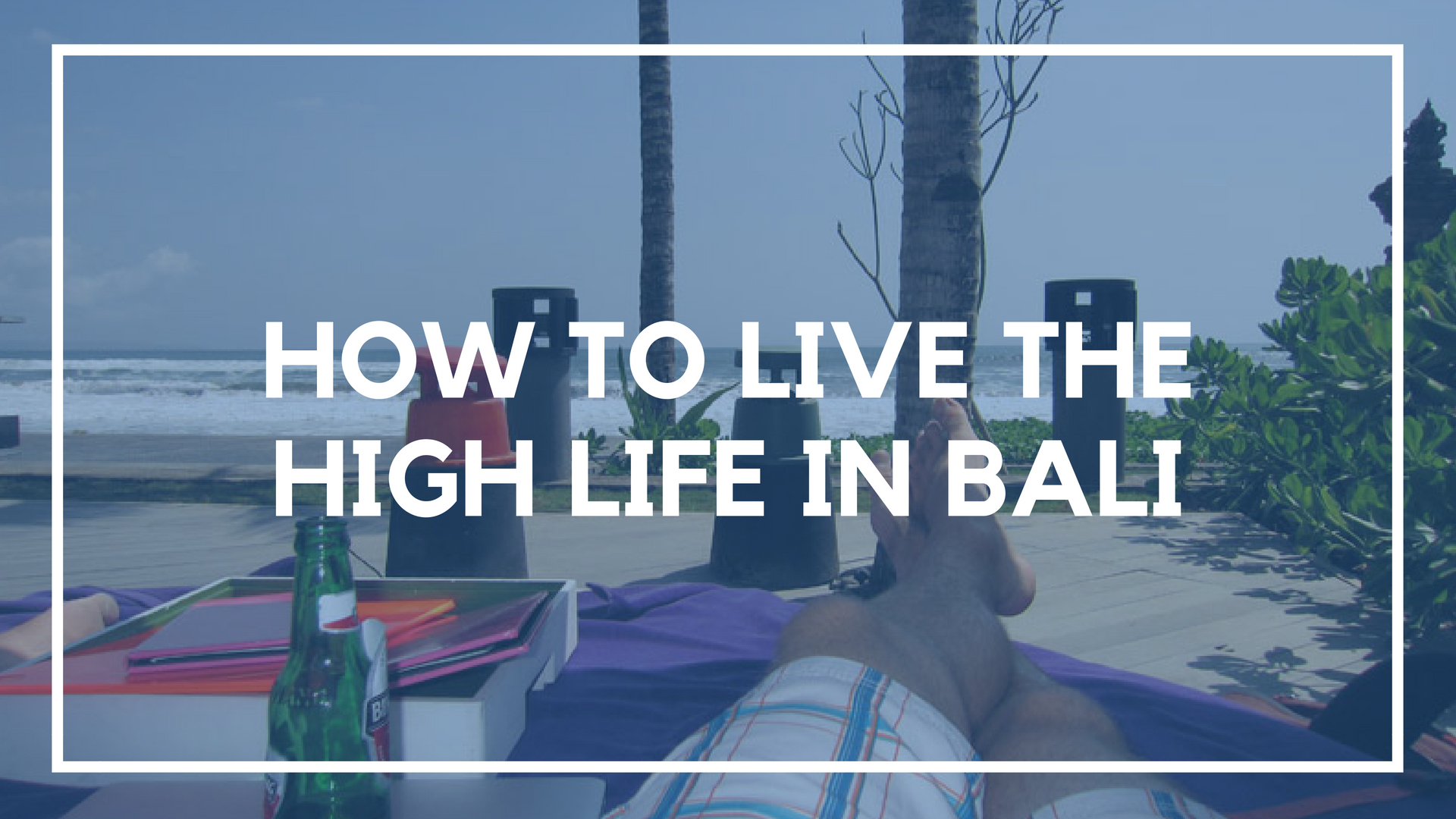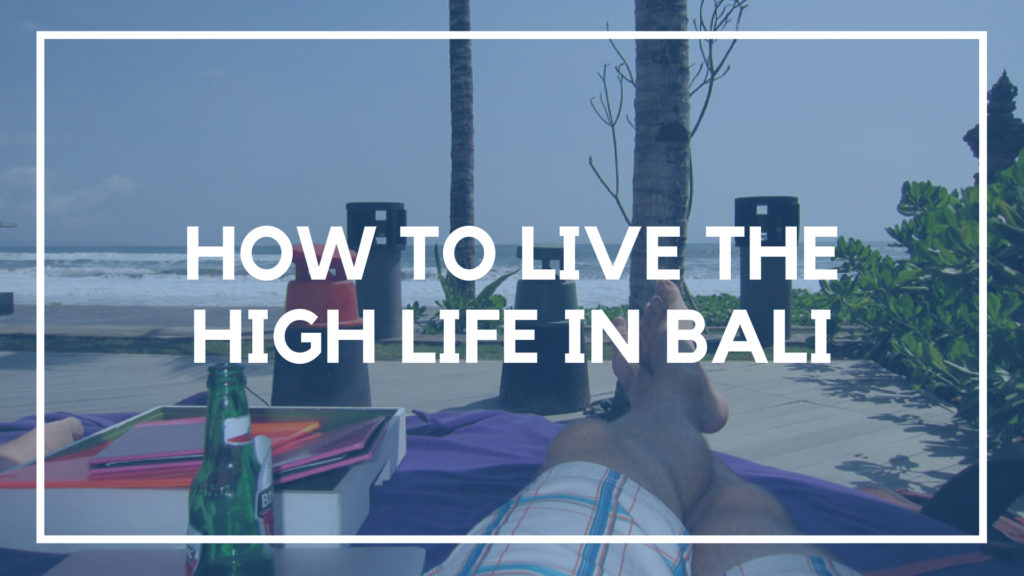 As many of you know, I'm slightly enamored with the lifestyle of the super-rich. It's a fascination that I've had my whole life, and I'm not entirely sure where it stems from.
That said, no matter where I go I always seem to have my "luxury bucket list" in the back of my mind.
Just a few of the things that I've ticked off the list over the last couple years:
Lunch at Porcao in Ipanema
Cocktails at Bamboo Bar at the Mandarin Oriental
Staying at the Sowden House in Los Feliz
Staying in a 5 star suite at the Lebua Hotel in Bangkok
Daybed lounging at the W Hotel Bali
Now, this is all fine and good, with one giant exception. I don't have that much money! You won't see me $200 bar tabs, and $500/night hotel rooms.
Not even close. Even if I did have the money, I wouldn't be dropping it on these things. I'm way too "financially responsible" for that. 🙂
Rather I think half of the fun is being able to experience the tinges of luxury for free, or much less than the typical person might spend.
If there's one fundamental mindset shift that this lifestyle has given me, it's that of "anything is possible."
It doesn't matter how crazy things seem, how expensive, outlandish, untouchable – after this past year, I believe you can do anything you want if you want it enough.
Last week I read about my friend Steve Kamb's escapades in Monaco, and I couldn't help but start thinking about possibilities. I'm here living in one of the most exotic and luxurious places in the world, and have an opportunity to see just how accessible this lifestyle can really be.
So I just started exploring.
Earlier this week I went to go work outside at the W Hotel Bali.
Want to swim in the pool? That's 150,000idr ($16.50). Now $16 seems extremely steep just to go sit by a pool, especially when the ocean is literally steps away.
Well, we quickly realized we could go get a beautiful daybed in the bar overlooking the ocean for FREE. We spent hours hanging out, working away on the free wifi and all it cost was about 8 bucks for a couple of Bintangs.
If you find yourself in Bali (or many high end destinations) there is usually an inexpensive local beer you can grab at a bar.  It can be much more affordable to go that route than to take the hotel up on some of their other services.
I essentially had the same experience as the guests at the hotel that were paying hundreds if not thousands of dollars more than I was.
How about Potato Head? This is probably the hottest beach club in Bali.
What does it cost? Well if you want a day bed there its a 500,000 ($55)  minimum spend. If you want to go jump in their beautiful infinity pool?
Free.
You can hang out all day in the pool and place your towels on the beach, and not spend a dime.
So what's the point of all of this? No it's not to be cheap, and no it's not to come across as arrogant (which I hope I don't). The point is two-fold.
The first:
Everything is More Attainable Than You Think
I don't care what type of lifestyle you wish to have, it's more achievable than you probably think it is. Maybe you won't be living in a 10 million dollar mansion next month, but if that was something meaningful to you, I bet you could build a relationship with someone who could turn that dream into a reality.
I never dreamed in a million years I'd be able to afford to hang out at the W Hotel in Bali on any day of the week – yet here I am.
The second point:
Being Resourceful Will go a Long Way
Why don't most people get to live out their wildest dreams? Quite simply put: they don't try. It either seems to be too much work, or they don't believe it's possible, so they don't try at all.
Since most people won't try, there's that much opportunity for the person who does.
Over the next couple of weeks, I've made it a goal to live the high life in Bali on the cheap. I've reached out to various people on the island, tried to leverage the brand I've built for mutually beneficial arrangements, and time will tell if it works out.
Are many of my goals a long shot? Sure. But at least I can I say tried, and if it works out, then I've got some pretty killer stories.
So how have you lived the high life for less?
If you're interested, check out more of my adventures on my video blog. You can also see a replay of the webinar I did with my friend Derek Johanson earlier this week called "5 Essential Components to Building a Laptop Business."
Sean Ogle
Sean Ogle is the Founder of Location Rebel where he has spent the last 12+ years teaching people how to build online businesses that give them the freedom to do more of the things they like to do in life. When he's not in the coffee shops of Portland, or the beaches of Bali, he's probably sneaking into some other high-class establishment where he most certainly doesn't belong.
Learn How to Make Your First $1,000 Freelance Writing (in 30 Days or Less)
Join over 40,000 people who have taken our 6 part freelance writing course. Sign up below and let's do this together.
By entering your email address you agree to receive emails from Location Rebel. We'll respect your privacy and you can unsubscribe at any time.