So what do you do when you're in New York City, on the most beautiful day imaginable (most likely one of the last of the season), and have an afternoon to kill?
Well if you're me, you decide to create your own pub crawl!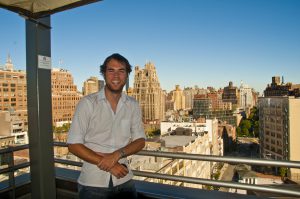 A couple Tuesday's ago (yes Tuesday, I love my lifestyle), I met up with my friend Kimberly and since I hadn't had the opportunity to explore many of the neighborhoods of Manhattan, she thought it would be a great idea to take me on a drinking tour of the city.
Thus began The New York City Highline Pub Crawl.
We tried to come up with a better name for it considering none of these destinations can actually be considered pubs, but by the time we were on our third or fourth destination we forgot all about the attempt to conjure up a more creative name.
For those of you who are unfamiliar with the Highline, it is essentially a park built over old, elevated railroad tracks.  Beginning in the Meat Packing District of NYC, the Highline is about a mile and a half long and offers some awesome views of the city.  This in itself is one of the best things you can do on a sunny day in the city.
But we decided to spice it up a bit. So what does the New York City Highline Pub Crawl entail?  Well let me tell you.
Stop #1: Pastis – While it opened over a decade ago, Pastis French Bistro was still packed on a Tuesday afternoon when we began our Highline tour of the city.  Their mojitos were some of the best I've ever had, and from what I hear, this is one of the best late night destinations after a late night out in the meat packing district of Manhattan.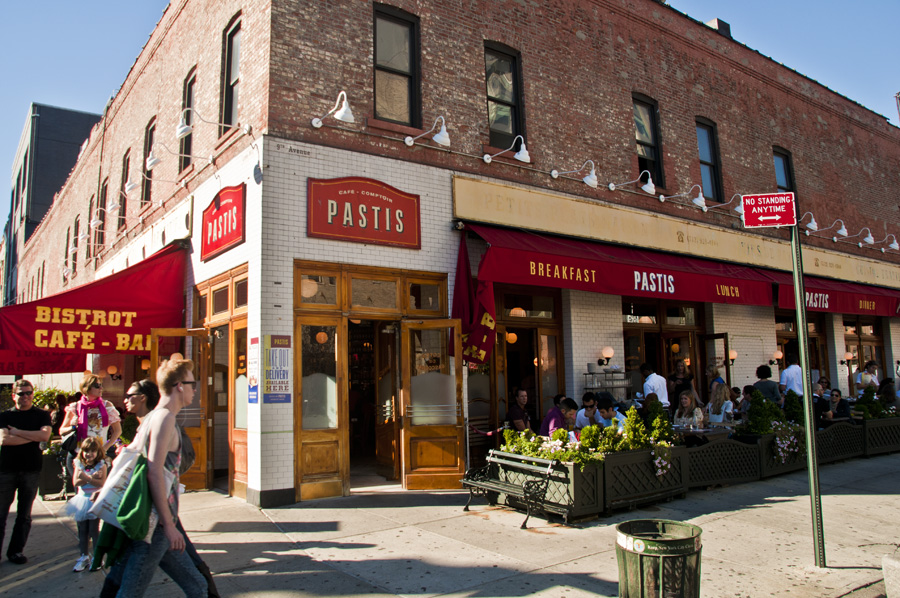 Stop #2: Plunge at the Gansevoort Hotel – Just across the street from Pastis is the ultra modern Gansevoort Hotel.  At the top resides not only one of the most stunning pools in the city, but a bar named Plunge that is pretty stunning in its own right.  With 360 degree views of the city, this was probably one of the coolest places I went while in New York.  It was completely empty, which considering the weather is pretty shocking to me.  While the drinks aren't cheap, it is well worth it for the view.  I can only imagine what it looks like at night.

Stop #3: The Park NYC – This was definitely one of the more unique stops that I made while in the city.  This was a massive restaurant that had the feel of being in a park while inside, with trees everywhere, and other decorations that lend to the outdoor feel.  Rumor has it there is a hot tub on the roof, so I may need to make more of an attempt to get up there on the next trip!
NOTE: While we started to deviate from the Highline area at this point, there are a few other options for drinks at this point, including Cookshop or Morans.
Stop #4: Cafeteria – At this point we were beginning to get a little hungry, so we decided to head to Cafeteria and check out their incredible truffle fries.  I'm told they also have pretty amazing mac and cheese as well.  After a couple of gin and tonics at the previous destination it was time to mix it up a little bit with one of their specialty cocktails, an aloe citrus, which was one of the better drinks I had during the day.
Stop #5: Stoned Crow – No pub crawl (not even a high class one) is complete without throwing in a total dive bar or two.  That's exactly what we did with the Stoned Crow in the West Village.  Drinks were cheap and the pool table was open, so we played a few games and enjoyed the most low key destination of the day.  Unfortunately the owner was not sitting on her throne overlooking the pool table, but I'm sure I'll see her there next time.
After this if you want ton continue with the dive bars check out Mars Bar in the East Village.
Stop #6: Pravda – This place on the edge of Soho made me feel like I was sitting in some underground cocktail lounge in Moscow during WW2.  It was a really unique place that was certainly a departure from any of the other stops we made on the trip.  If you get the chance, I highly recommend making a stop here while in New York.
Stop #7: Spitzer's Corner – What day of drinking is complete without soaking up all that alcohol with a big dinner.  Spitzer's Corner in the Lower East Side was seriously some of the best gourmet pub food I've ever had.  Maybe I just had a drink or two too many, but this place was AWESOME.  Also, had a great selection of beer to choose from. Unfortunately at this point I began to forget about the photos, so forgive me lack of an image with this one!
As you can tell taking the New York City Highline Pub Crawl (which quickly diverts from the Highline) is an incredible way to spend a summer afternoon in Manhattan.  There are also thousands of possible variations on this, so if you ever try it yourself, I'd love to hear about where you end up.
Just don't be like me and take two wrong subway trains to end up in Brooklyn when you were trying to get any place but.
As most of you know last week I launched Overcoming the Fear of Uncertainty and couldn't be more happy with the results and the potential for the future.  Check it out if you haven't yet, and keep an eye out for a more detailed update on the launch soon!
If you enjoyed this post check out our newsletter in the side bar, as well as my RSS Feed and Facebook Page!