After spending nearly 7 months in Southeast Asia, it's safe to say that I took a LOT of photos.
Thousands.
Between being in a wide variety of unique places and wanting to explore my passion for photography, I spent a lot of my time in Asia first learning the basics of photography, and then exploring the technique of HDR photography.
The following is a photo tour of my time in Southeast Asia.  Starting with my very first day in Thailand, moving onto my month in the Philippines and finishing up with time in Bali and the Thai islands.  Enjoy.
All of the photos in this article (except any that I'm in) were taken by me.
Photos of Thailand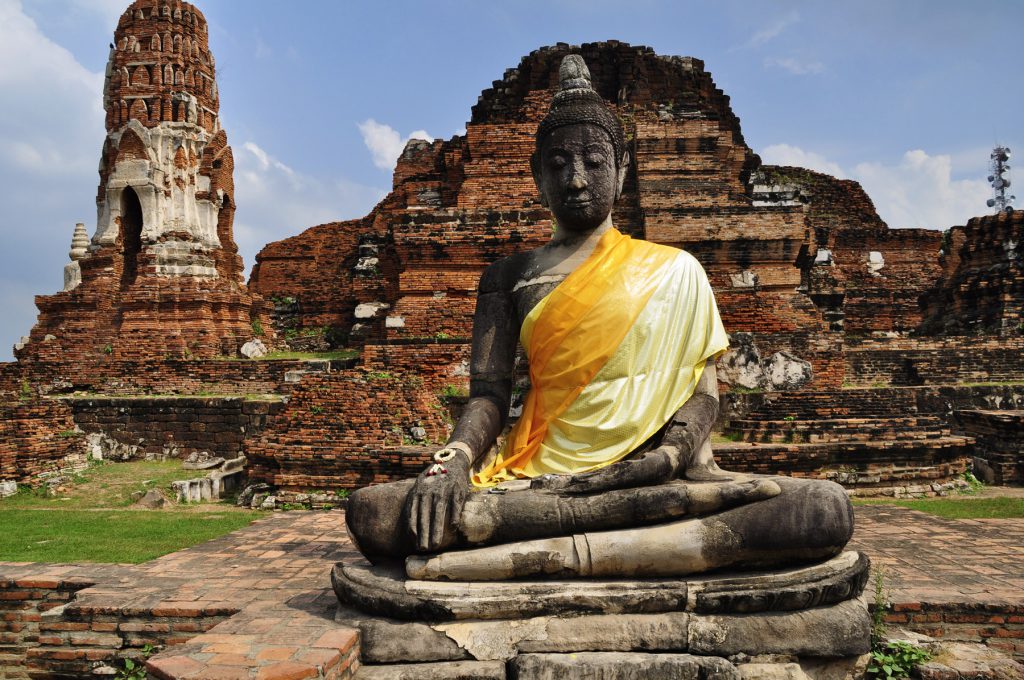 On my very first day in Bangkok, Cody Mckibben offered to let me tag along with some of his friends to the Ayutthaya Ruins about an hour outside of Bangkok.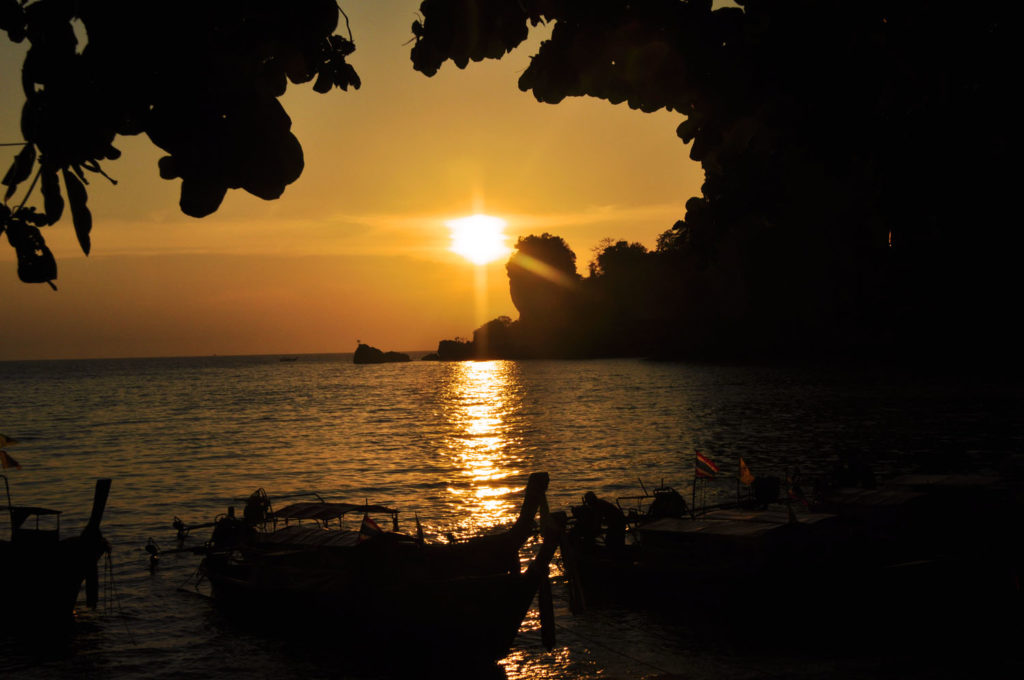 It only took a few days of being in Bangkok before we headed down to the beach in Krabi.  After leaving 8 degree weather in Portland last January, some time in 80 degree waters was a must.
Koh Phi Phi is one of the biggest party islands (or places) I've ever been.  After two trips to the island I learned two very important lessons:
In Koh Phi Phi I started delving into the art of HDR photography.  It didn't take long to realize I really suck at it.  Slowly I started to get better though.
For a few weeks in February we made a point to go wakeboarding every Tuesday.  Wakeboarding in Thailand is nothing like what you've come to know back in the states.  It doesn't involve a boat.  There is no wake.  And if you don't learn how to take the corners, your arms will be ripped out of their sockets.
While I was learning HDR I spent a lot of time in the park near my house in Victory Monument.  The Baiyoke Sky Tower (at the time, the tallest building in Thailand) was a short walk away, and it made for a great photographic subject.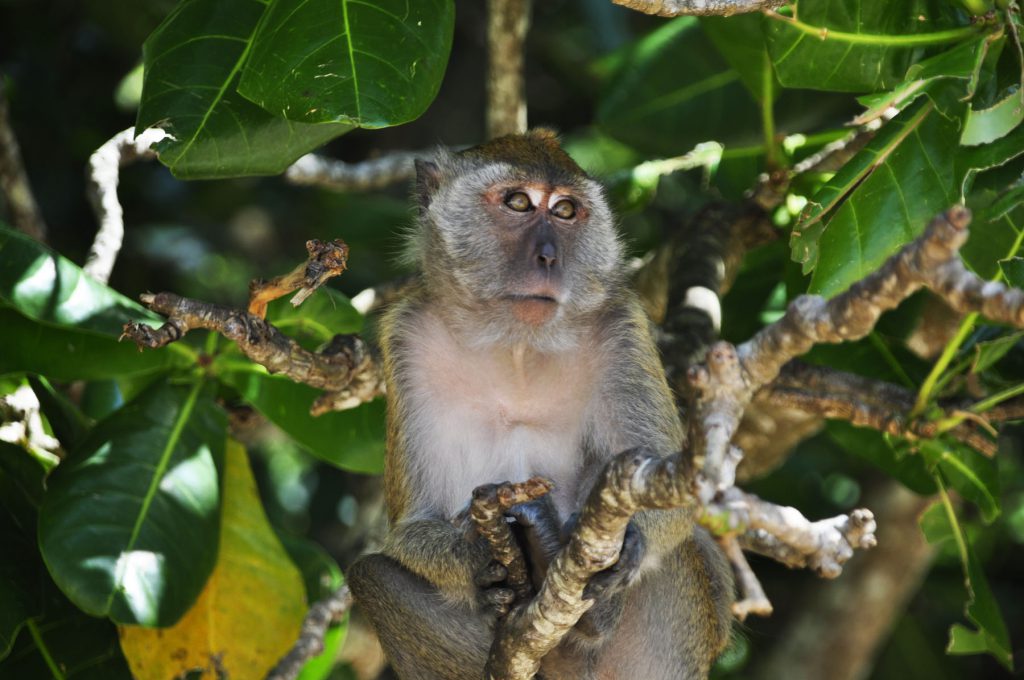 There were monkeys everywhere in Southeast Asia.  They also make great photography subjects.
This photo makes me look a lot cooler than I really am.  But seriously, climbing in Railay is one of the coolest things I've ever done. I'd almost go as far to say that Railay is the most beautiful place I've ever been.  Almost.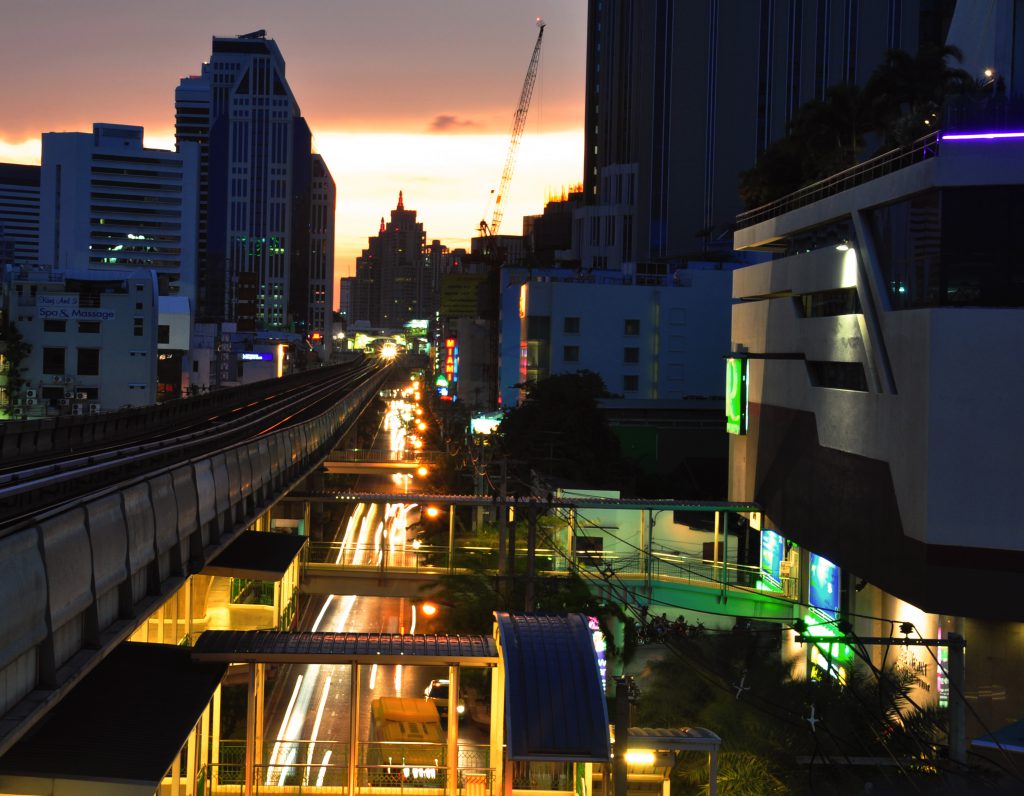 This was taken at a sky train station in Bangkok, one of my first forays into night photography.
It's a hell of a hike to get to the top of this view point, but it was well worth it.  I met another guy from Portland up here.  I swear I met more people from Oregon than any other state while I was abroad.  Who would've thought?
Starting to get into the rainy season in Bangkok.  Although it never really did get as bad as I expected it to.
Photos from the Philippines
Aside from the halo-ing around the peninsula's I really like this shot of a beach in Puerto Galera.  Dan and I spent a good three hours taking photos out here.
Back in Thailand…
The first time I ever successfully captured a lightning bolt on camera.  Thought it turned out pretty cool.  This is actually an HDR photo based off of one RAW image.
I took a lot of photos in my neighborhood…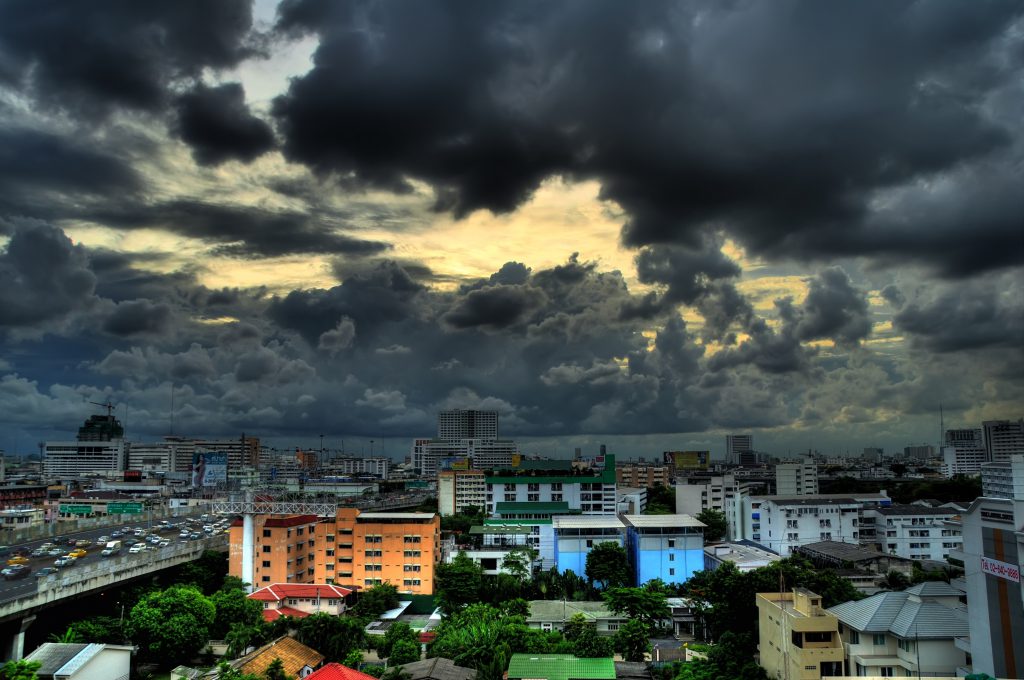 Photos from a Week in Bali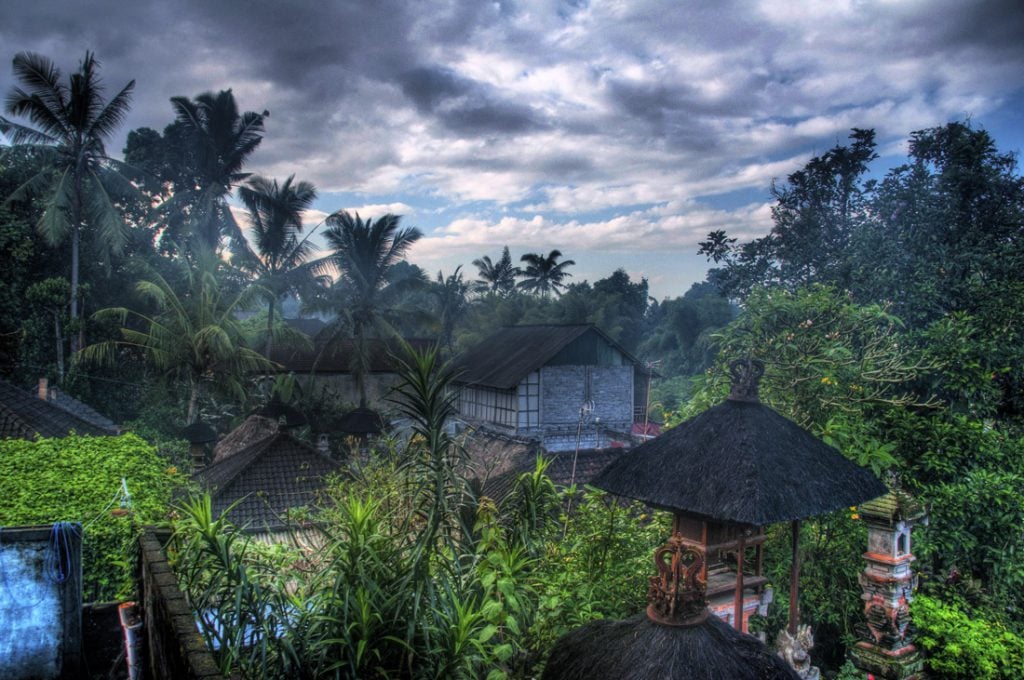 This was the first shot I ever took with my new tripod, and is one of my favorites from the trip.  The ominous jungle feeling you got when waking up early in the morning in Ubud, Bali was a pretty spectacular experience.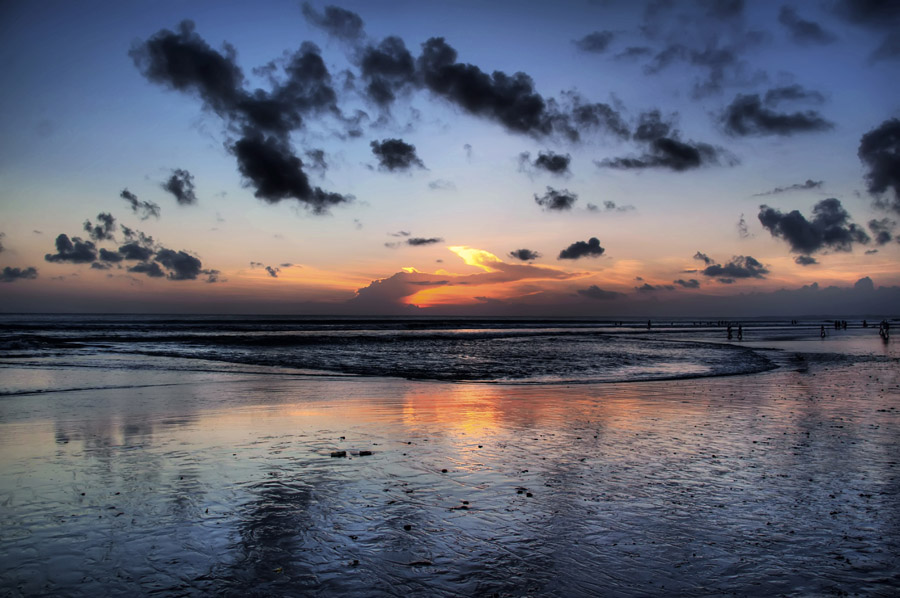 Next to the beaches in Rio de Janeiro, Brazil, this was actually the most crowded beach I've ever been to.
I wonder what kind of burns this guy has got over the years..
Another one of the most beautiful places I've ever been.  I don't think the throngs of tourists appreciated me spending 10 minutes with my tripod out blocking their view…totally worth it.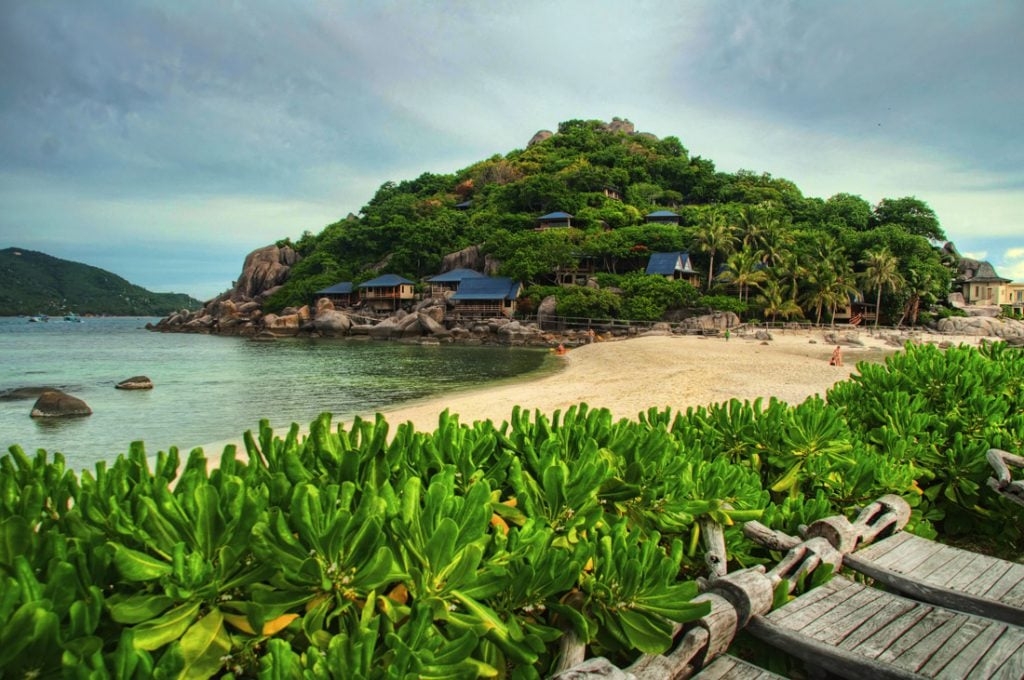 The site of my first ever foray into scuba diving.
Taken after a week in Ko Tao with friends.  A great way to end a fantastic time in Southeast Asia.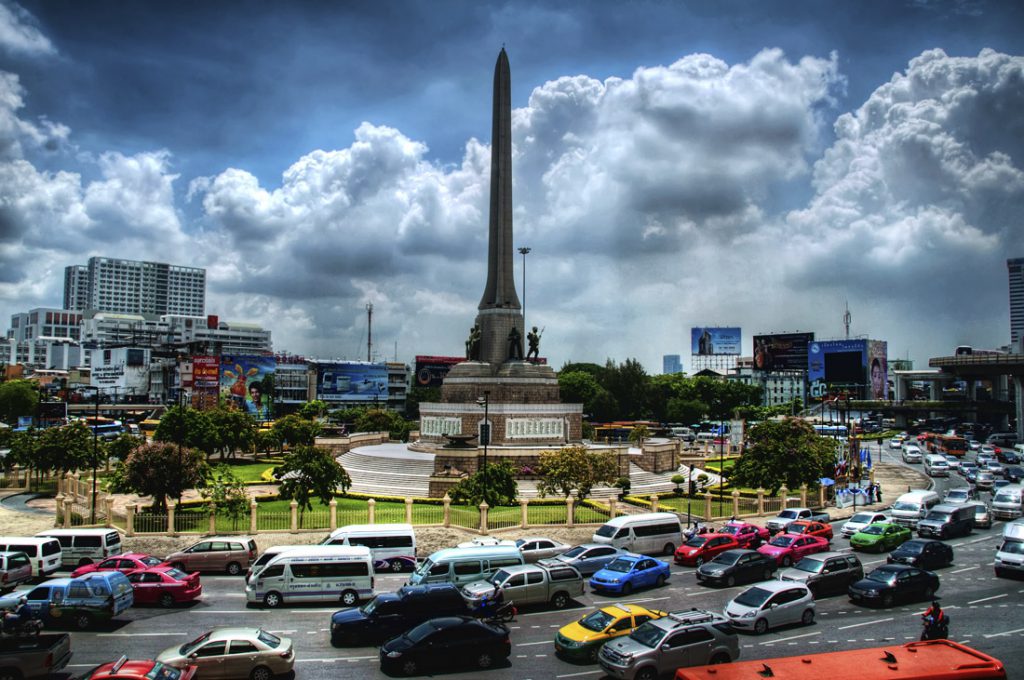 Over the 7 months I was in Asia, I walked past this monument more times than I could ever count.  I look forward to the day when I return and get to experience it all over again.  Bangkok treated me very well, and if you ever have the opportunity to visit, I can't recommend it enough!
Want to learn how to run a business from anywhere. That's what we're here for!